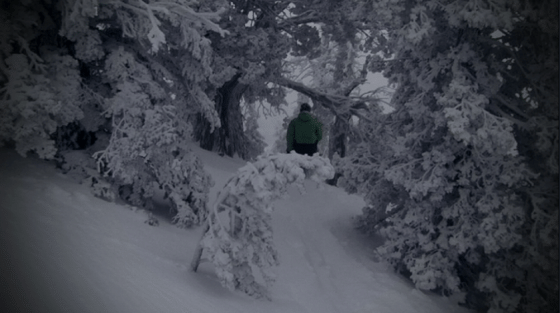 We are working hard to finish up the newest video from Bear Mountain. The video will be online later this week. Here is a screen grab.
Our Facebook page has reached 500 fans. For this momentous occasion we had a T-shirt giveaway raffle. Become a fan…it's fun!
//
There is a whole new page set up for our uFilm program. This is where you can send us your unedited skiing or snowboarding footage and we will edit an awesome video for you. Check out the page! http://www.tfpictures.com/ufilm
There is also a new link on the links page. The link is for Jeff Meador's personal website. Jeff is the brother of Think Feel Pictures? founder David Meador. He is a game programmer who is currently working on the Man Vs. Wild Video Game for Xbox 360!
//