Had a few stills from the trip to Portland.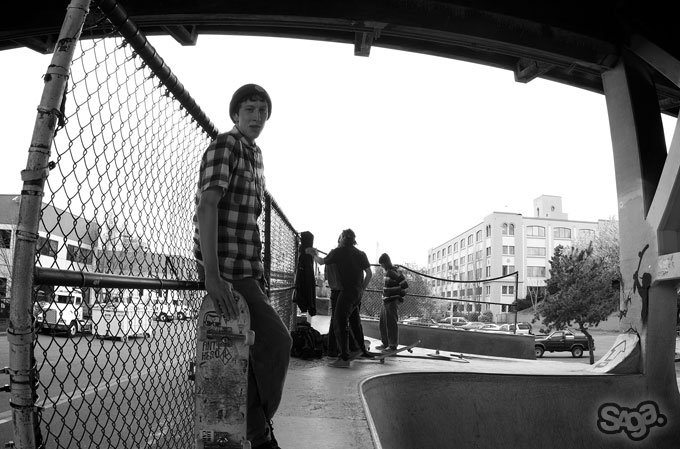 For the 20th anniversary of Burnside (Oct. 31) they painted the entire park carnival themed, the candy-cane bowl was all that remained.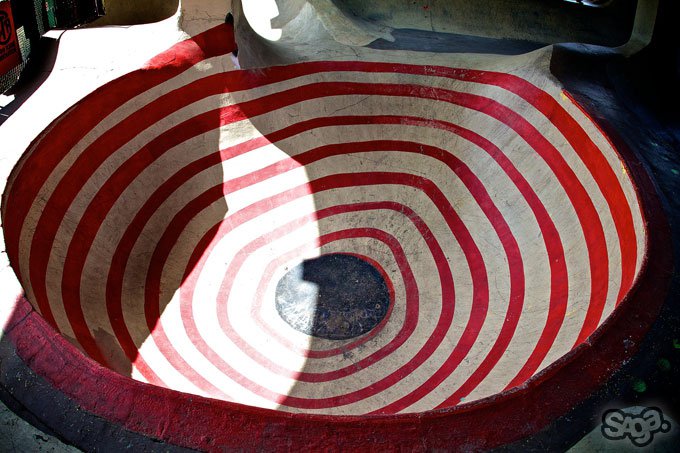 John Morgan getting his monies worth under the bridge.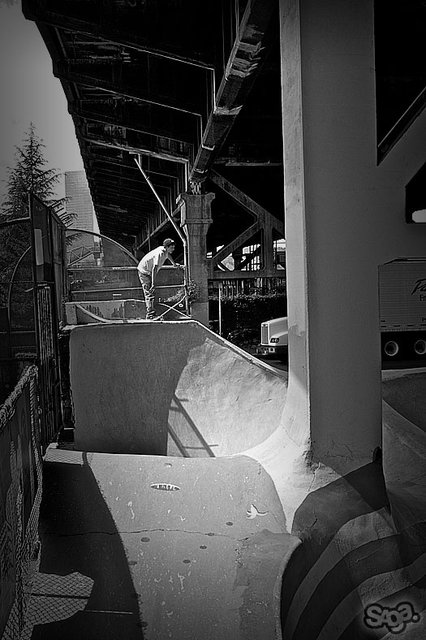 Concrete landscape.
Not a skatepark.
Checked out the new Portland Timbers stadium while we dropped prize 1 just outside the gates.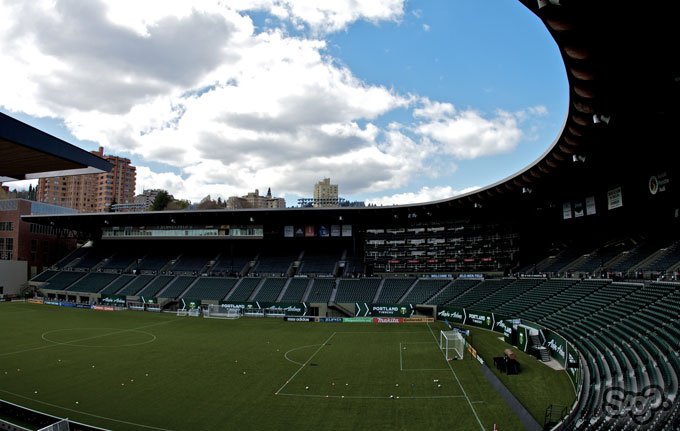 Industrial waterfront.
Old Town.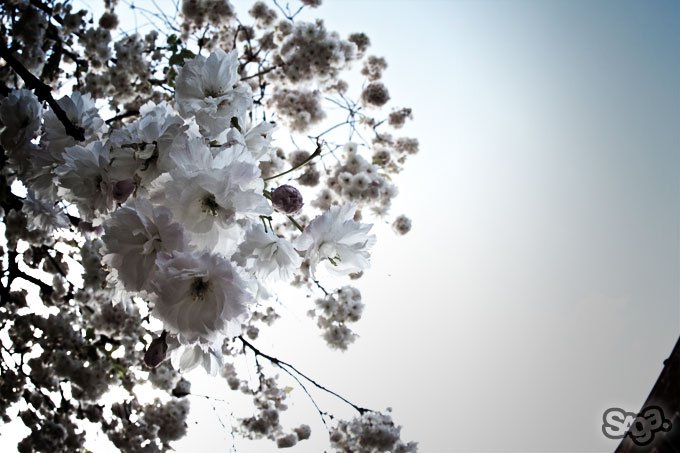 See you next time Portland.