Flying with skis and snowboards can be tricky – planes and airport baggage transport systems aren't generally designed with two metre planks of wood and metal in mind; a fact some airlines love to take advantage of, charging sneaky extra fees on top of the ticket price just to transport your beloved planks.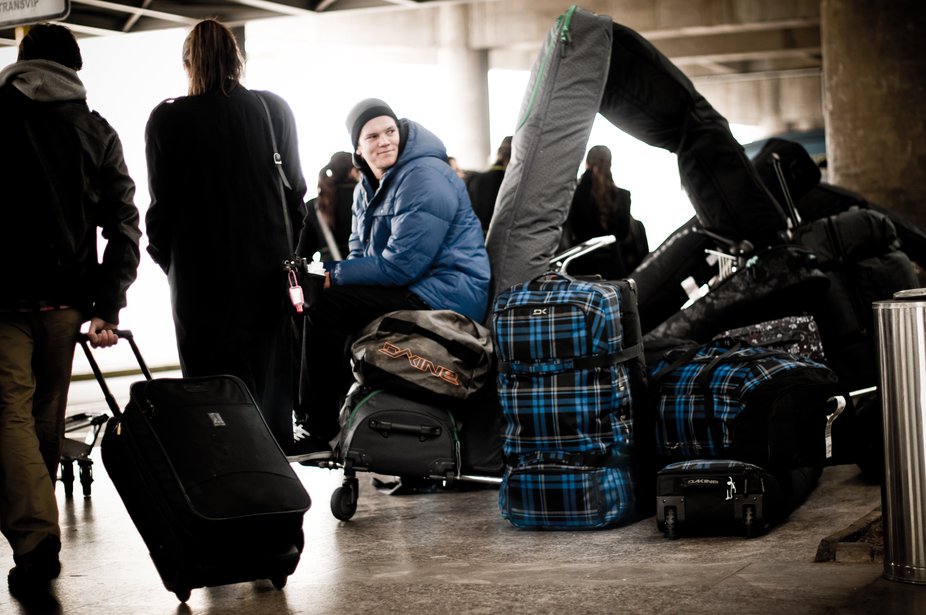 To help combat this airborne greed, the experts at LUEX Snow Travel have compiled a list of every airline flying to every ski and snowboard destination you can think of, allowing you to easily compare prices when planning your next trip to the snow.
The full list with complete with policies and fees is available here on LUEX Magazine.
LARGEST NORTH AMERICAN AIRLINES
Aero Mexico
You can take ski/snowboard equipment for a fee of $40-50 USD. Size restrictions are: Narrow-Body Cabin (E-145, E-170, E-175, E-190, B 737-700/800)up to 204cm; Wide-Body Cabin (B-767-200/300, B-777, B-787) 294cm $40-$50 USD
Air Canada
Skis or snowboards travel free when within checked baggage limits (number of bags and weight). They must be packed in proper, rigid cases, and multiple skis/boards are allowed in one case - though other items like clothing are not. Boot bag can be taken seperately at no extra charge.
Alaska Air
Ski bags under 292 total linear dimensions fly for free if within your checked baggage allowance.
American Airlines
One pair of skis/snowboard up to 320cm total linear dimensions, and one boot bag containing only boots/bindings, can be taken at the applicable checked bag charge. This varies by route, but is generally $25-200 USD.
Delta
One ski/board bag can be taken for free if within checked baggage allowance.
Frontier Airlines
Varies by route, ticket class and plane. Confirm fees with the airline when booking.
Hawaiian Airlines
In principle you can take ski/board bags up to 206cm total linear dimensions, but not many skis fit within this limit. Fees vary by route/ticket/bag size.
Interjet
50kg baggage allowance! You can take sports equipment in addition to one other hold baggage item for free.
Jetblue
Ski and snowboard equipment are accepted on flights EXCEPT flights to/from the Dominican Republic.
There is no additional charge for ski and snowboard equipment; however, one item of equipment will count as one of your checked bags. Skis and snowboards are exempt from the standard size requirements (62") but should still follow weight and other equipment guidelines.
SouthWest
When substituting ski equipment for your free checked baggage allowance, Southwest allow you to take up to two bags (containing one set of snow skis, ski poles, and ski boots), which count as one item (even if they are packed and tagged separately) for free.
Suncountry
Skis up to 182 cm long can be taken for free as your checked baggage allowance. Longer skis incur a charge of $75 USD per flight.
United
Free if within checked baggage allowance, which varies by ticket class and route.
Virgin America
Free if within checked baggage allowance, which varies by ticket class and route.
Virgin Atlantic
You can take a ski bag for free - IN ADDITION to your standard checked baggage allowance.
Note: While all information is correct at the time of publication, airlines can change their regulations at any time. Use the information in the list as a guide, but double check before booking your flight.