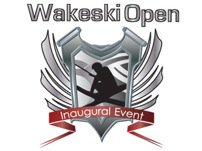 For the first time in history a Wakeski event was held this past weekend, and from all who participated, it was a huge success! The event covered both Wake riding and Cable riding and was held at the world renowned OWC located in Orlando, Florida. The Inaugural Wakeski Open was held by a co-op from the event sponsors; HO Wakeskis, Stereo Wakeski Co, the Orlando Watersports Complex and Performance Ski & Surf.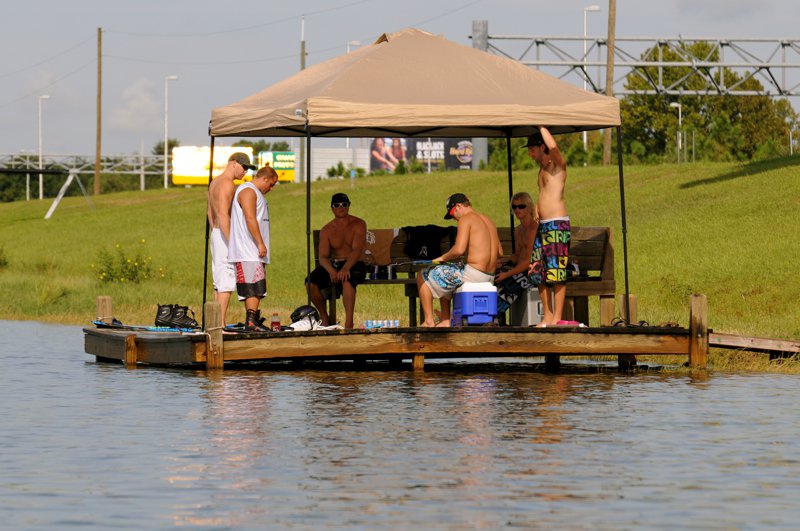 The international field included 11 skiers from Norway and the US, some of which had no watersports background prior to wakeskiing and some who have deep roots in the show ski world and competitive watersports.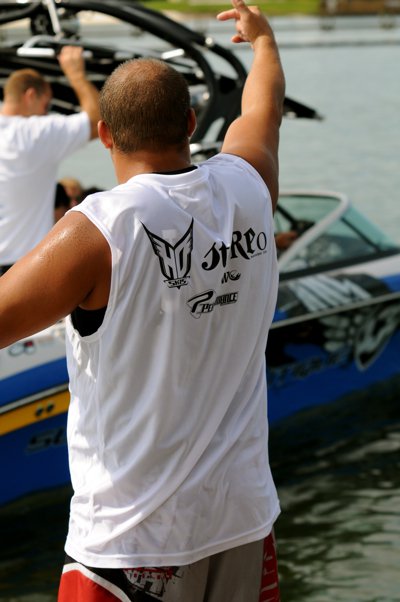 The wakeskiers competing included Kristian Hvaara (Norway), Bjorn Jokerud (Norway), Dave Vogt (USA), Brian Robbins (USA), Pete Kuhlmann (USA), Chad Buechler (USA), Dan Olsen (USA), Garrett Pruse (USA), Justin Pruse (USA), Brad Satterlee (USA) & Ryan Jones (USA).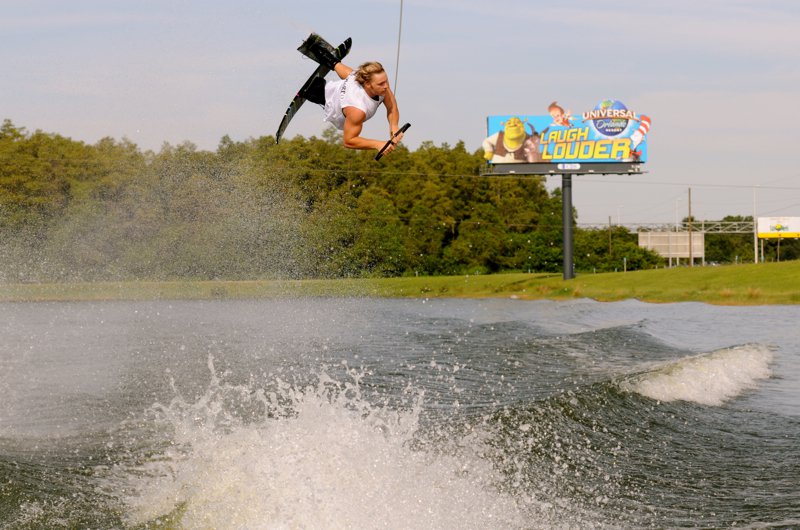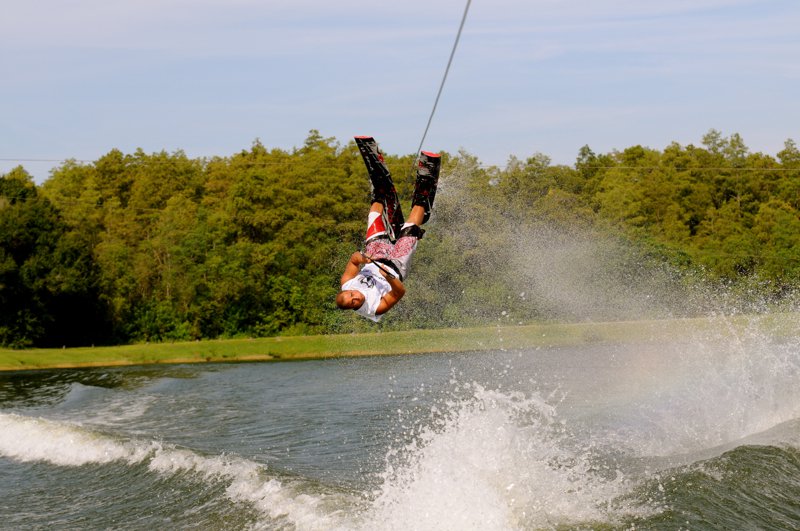 The event began behind the boat and level of skiing blew the judges away. A variety of gainers, rolls, front flips, 180's and 360's were thrown down to make the final heat of four. Ryan Jones won the best trick award for his massive raley that he booted in the semi-finals. Style master Dave Vogt landed huge late 180's into the flats and a few of the skiers were close on back 5's. The final heat was comprised of Ryan Jones, Pete Kuhlmann, Brian Robbins and Chad Buechler, where Chad claimed the top spot in the first ever Wakeski competition followed by Pete Kuhlmann and Ryan Jones.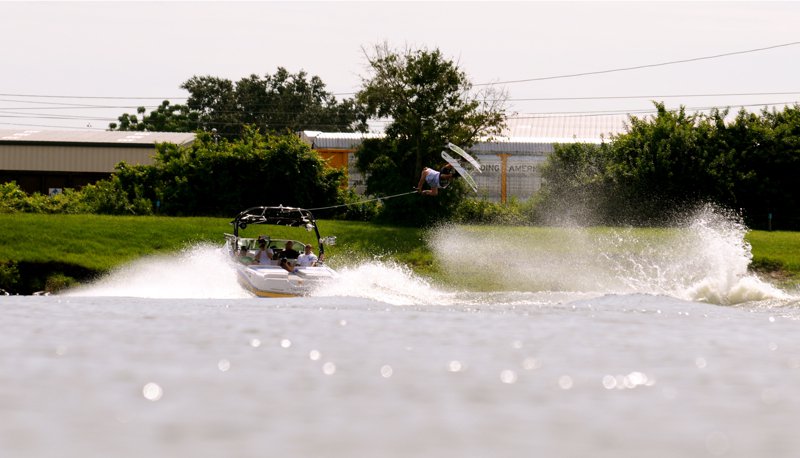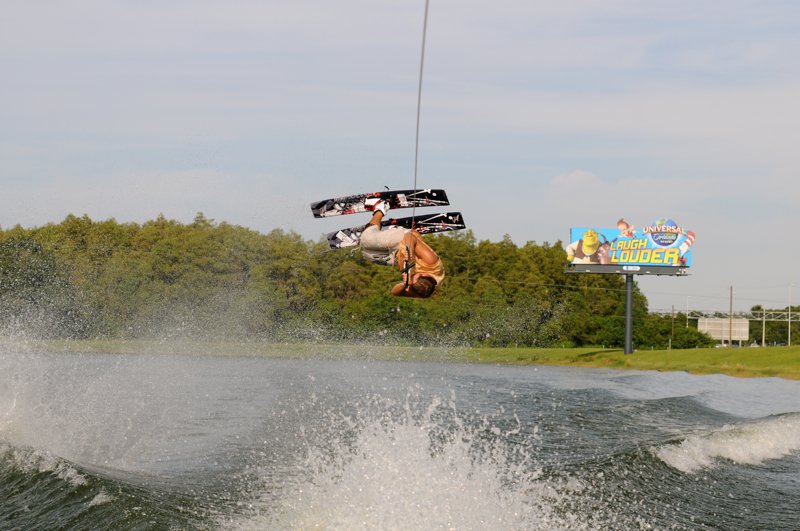 The cable portion of the Wakeski Open started after lunch and began with four heats of three skiers where the top two advanced. Each skier got three laps around the park and two pick ups giving them ample time to showcase their barrage of tricks over all of the obstacles and kickers that OWC had to serve up. The park was graced with the presence of some of the biggest names in wakeboarding there to take in the action including Parks Bonifay, Erik Ruck, Chris O'Shea & Keith Lyman while other wakeboarders took time to watch in between their own cable sets.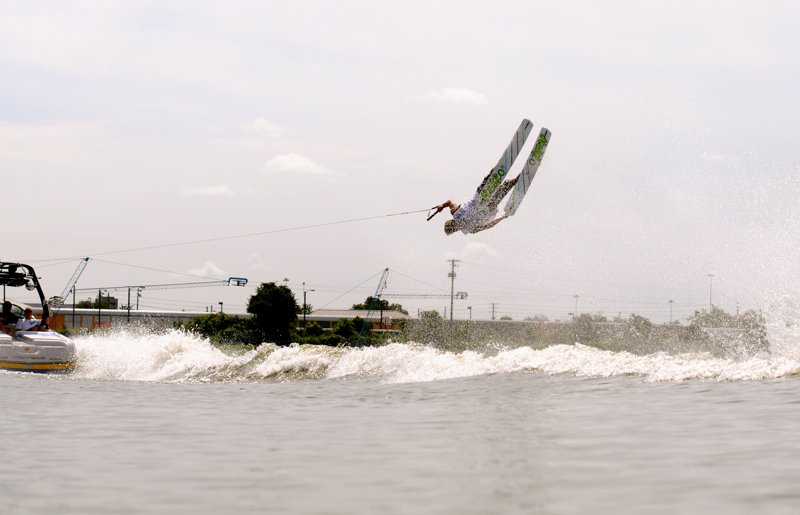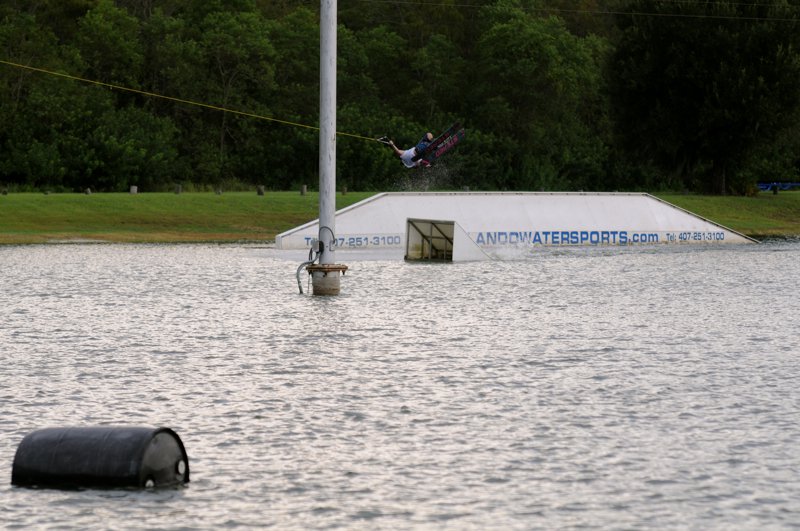 The action was intense, including a close double front flip from Garret Pruse, huge back off axis 360's from Ryan Jones and Pete Kuhlmann, multiple natural and counter slides from the field and even a huge back 540 from Dave Vogt off the Stereo Kicker. The judges were so impressed they took the liberty of advancing nine skiers to the semi-final heats.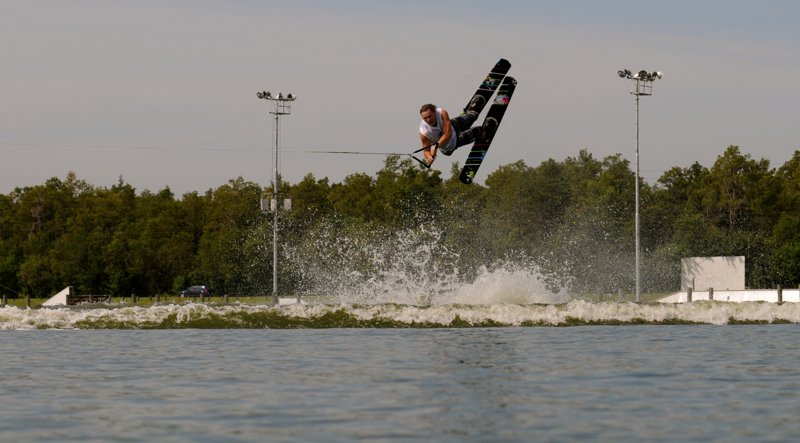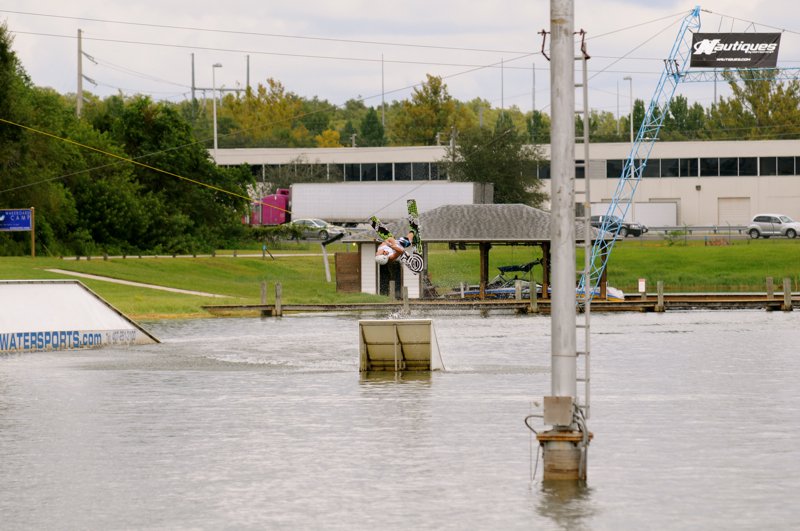 The competition heated up in the Semis as only four spots were up for grabs. Highlights included a huge roll to blind from Buechler, gnarly late 180's from Dave Vogt, what we called an under whirly from Brian Robbins and a huge whirly from Dan Olsen. Dan was taken down on the whirly 5 which he rarely falls on and Pete and Ryan continued their barrage of off axis back 3's off big white. Bjorn Jokerud styled out all of the sliders and destroyed OWC's Nessie by transferring from the side incline up to a counter slide 450 out landing him in the final four.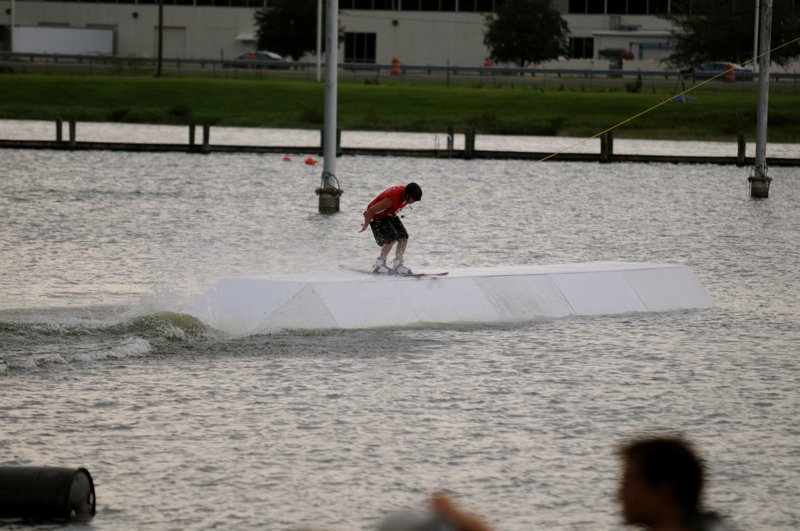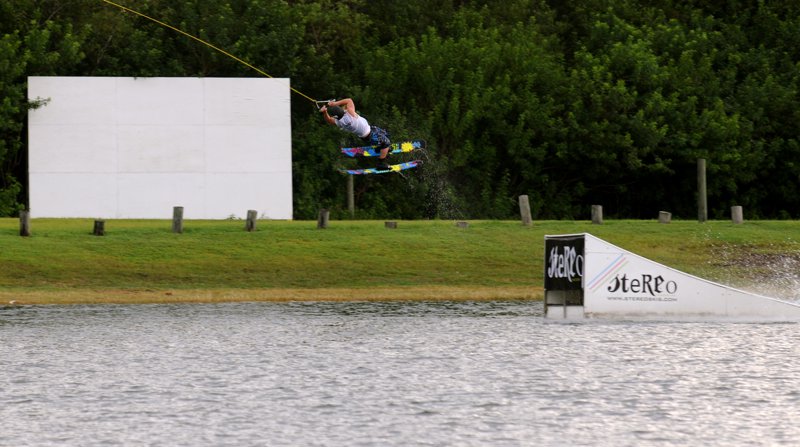 The finals were comprised of Chad Buechler, Pete Kuhlmann, Bjorn Jokerud and Brian Robbins who all threw down their hammers after a long day of competition. Pete found himself in fourth place after a couple of uncharacteristic falls and the podium (ice chest) was topped by Chad Buechler, followed by Bjorn Jokerud and Brian Robbins. Chad brought his A-Game for sure, styled out every rail with natural and counter slides, regular and switch approaches, switch counter 3's off the incline, huge glides and another roll to blind off the Big White kicker.
Results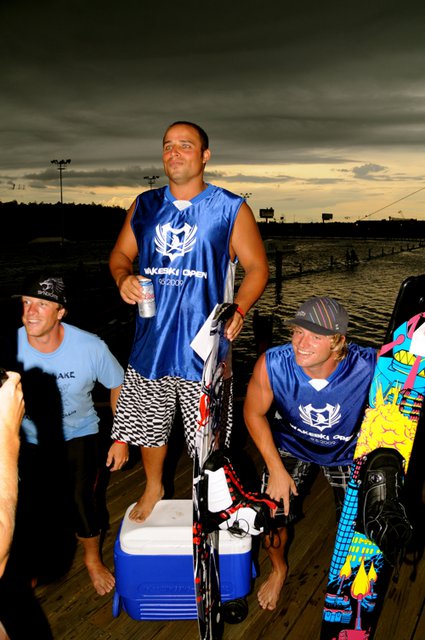 Wake Division
1) Chad Buechler - $500
2) Pete Kuhlmann - $300
3) Ryan Jones - $200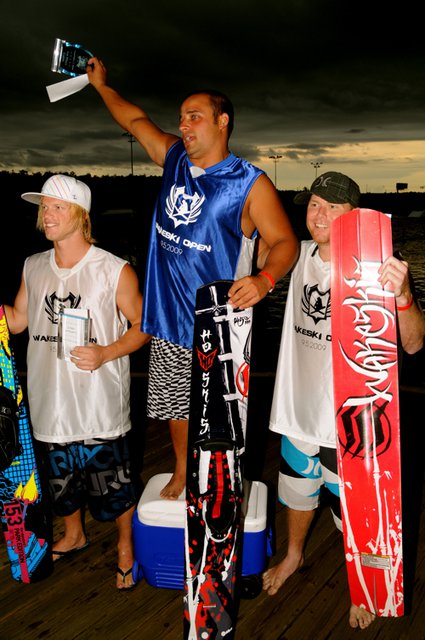 Cable Division
1) Chad Buechler - $500
2) Bjorn Jokerud - $300
3) Brian Robbins - $200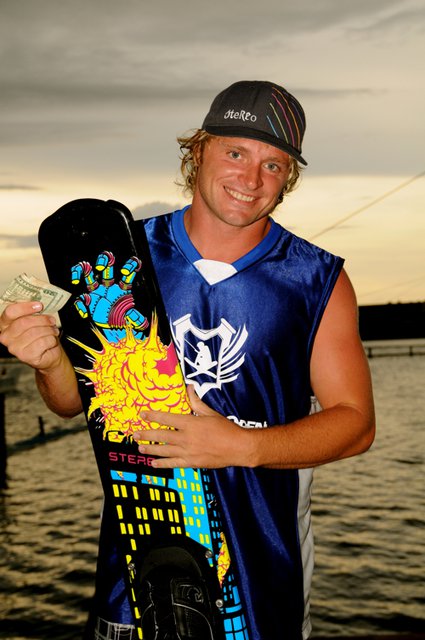 Best Trick
Ryan Jones (Air Raley off the wake) - $100
Best Crash
Chad Buechler (Close call transferring Nessie, inches away from a face plant into the upside ramp) - Free Session @ Own 2 Hands Physical Therapy and Massage
 
 
The Inaugural Wakeski Open wants to thank the judges; Cobe Mikacich, Shaun Murray, Anthony Monaco and Scott Clack for lending their time and expertise to make this event successful.
The Wakeski Open Sponsors: HO Wakeskis, Stereo Wakeski Co., the Orlando Watersports Complex and Performance Ski and Surf.
Special Thanks to Shannon Starling and Shawn Perry from the WWA, Renee and Jakub from the OWC, Cobe and Tara Mikacich from the OWC, the OWC Cable Operators, Kristian Hvaara and Jens-Martin Johnsrud from Stereo Wakeski Co, Craig Kotilinek from WBM, Spencer Smith and SGS Photography, John and Casey Mommer, Todd Ristorcelli, Chris Bischoff & Greg Nelson, Dave Wingerter & Greg Dick from HO Wakeskis.
And that's not all...in conjunction with Stereo Wakeskis, we're pleased to announce the winner of the Stereo Wakeskis Backyard Jib Contest that went down right here on NS...
Congratulations to Willem Collier, you've won yourself a Stereo Wakeski setup!