words & photos by cko
Straight from Aspen after Winter X 12, skiers are descending on Copper Mountain for the 2008 Suzuki US Freeskiing Open in droves. Today was everyone's first crack at the slopestyle course in Copper's Catalyst Terrain Park. Frigid temperatures mixed with clear sunny skies had everyone bundled up today, but feeling the vibes as they made their practice runs. Snow overnight left the course powdery this morning but the Copper park crew will be working hard this evening to get everything groomed and ready to go for Qualifying Heats 1 & 2 on Wednesday.
Newschoolers is super stoked to announce that we'll be broadcasting the US Open this year in partnership with Mountain Sports International and Skinet.com. We'll be streaming Slopestyle Semis and Finals on Friday, Big Air on Saturday night, and Halfpipe semis and finals on Sunday. We'll have the full broadcast schedule online in the next day or two so stay tuned!
And now for a quick tour of this year's slopestyle course...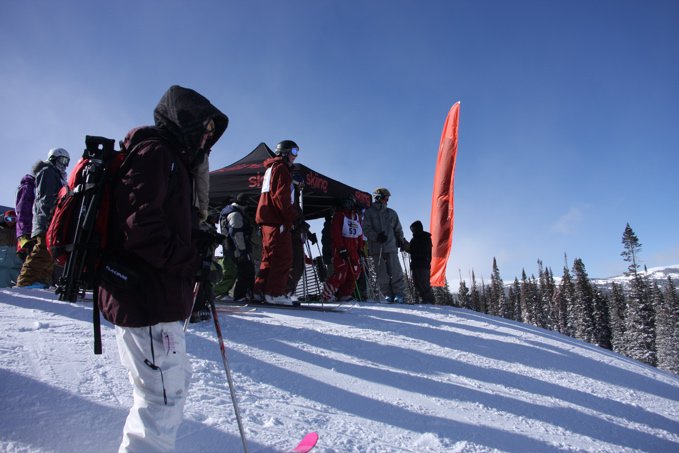 The start gate under sunny but cool temps.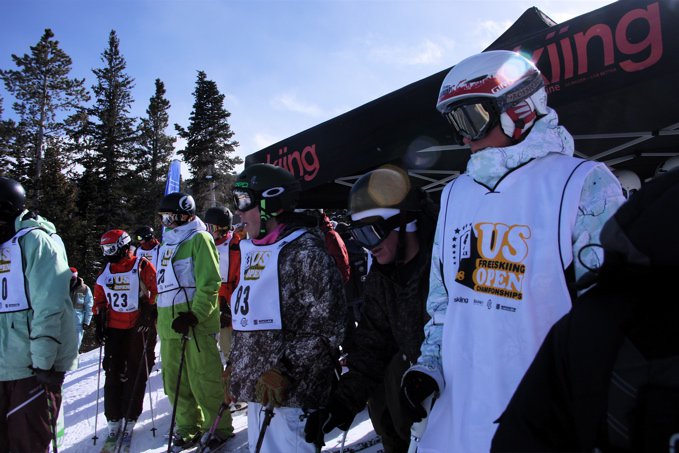 Riders getting ready to drop.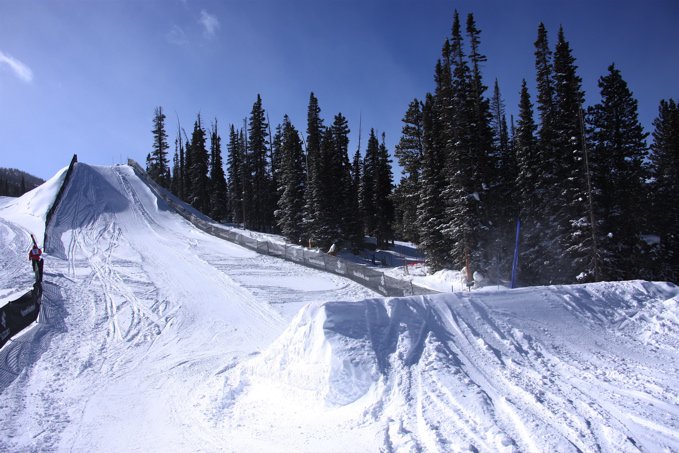 From the deck of Jump one of three.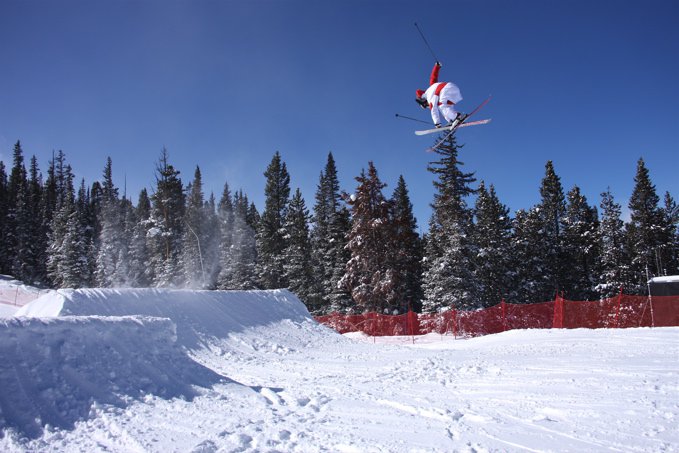 Mike Clarke on jump two.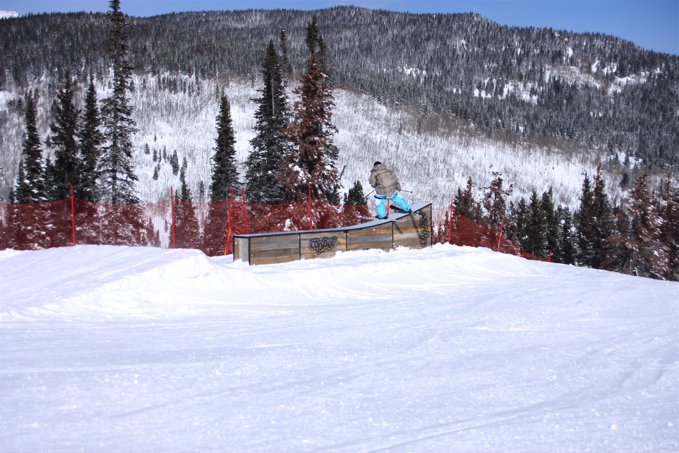 The beginning of the rail section at the bottom of the course gives an option of this flat-up box...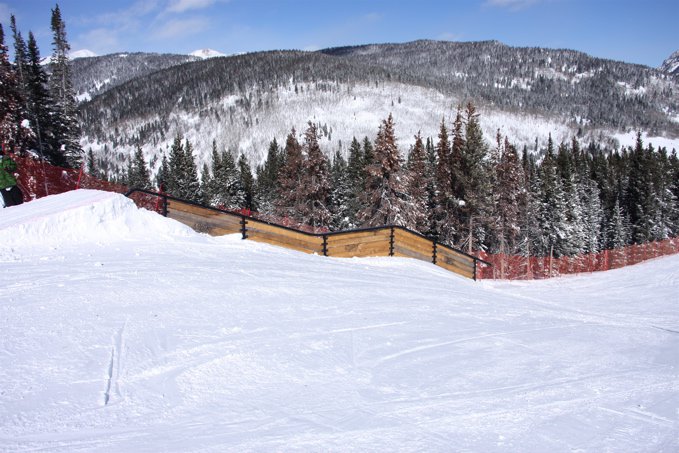 And this down-flat-down.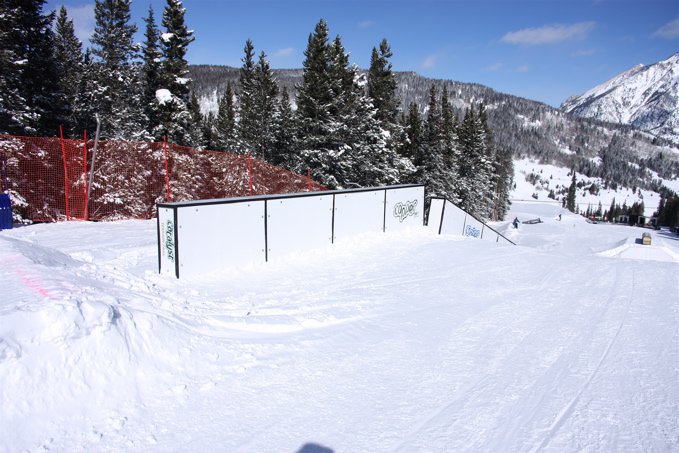 Next up is a choice between a flat-down gap box...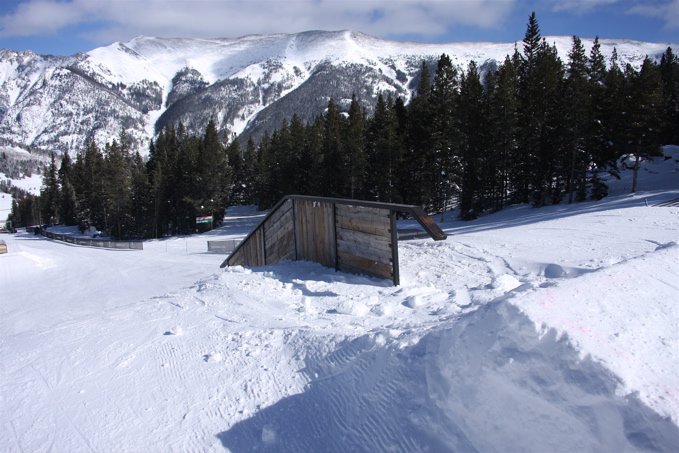 And a flat-down rail which is setting up nicely for spinning onto.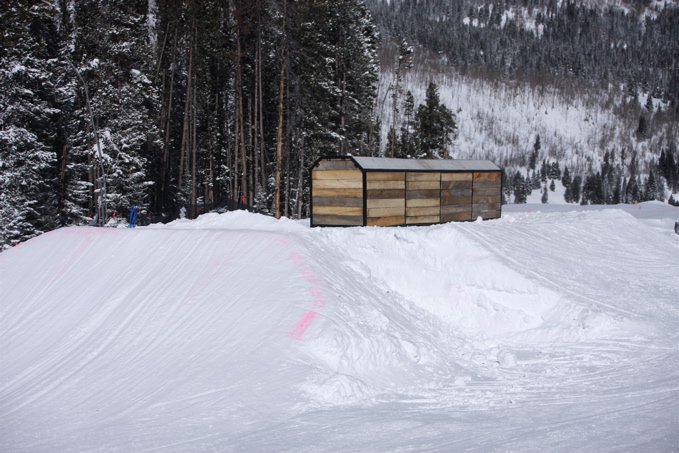 The final feature is the large gap to box.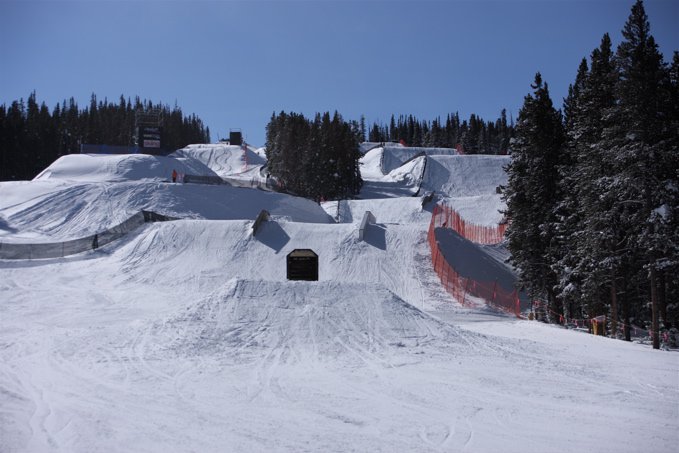 A view from the bottom with the three jump line snaking its way through the trees up the right hand side.
We'll have a video up shortly on the home page with some raw action from today and thoughts from some of the riders. Don't forget to check back tomorrow for coverage of Day One of Slopestyle Qualifications.