On October 28th, 2010, the night before the highly anticipated Freeze big air, the Clapham Grand in London will kick start the weekend in the best way possible by hosting England's biggest freeski film festival.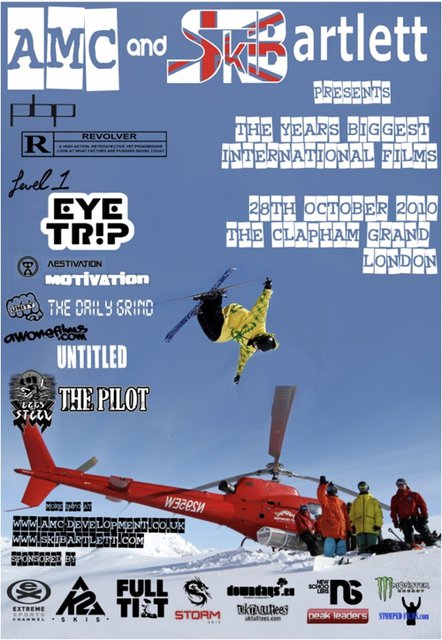 The night begins at 5:30pm with independent ski and clothing suppliers showcasing their new season lines and offering exclusive one-time offers, including deals from AMC Development, Ski Bartlett (who are having a huge sale, along with offering 10% off non-discounted products in their store after the premiere with your event wristband), UK Tall Tee's, Huck Cancer Foundation, MAG, Invisible Children and United Skiingdom.
The premieres then start at 6:30pm, beginning with Awone Films 'Untitled' followed by Unity Productions 'The Daily Grind'. Following the local flavour, the 2010 offerings from two of the biggest names in the ski industry, Poor Boyz Productions' 'Revolver' and Level 1 Productions' 'Eye Trip', will be shown, with Legs of Steel's first film 'The Pilot' being screened in between. That's five ski movies for you all in one evening!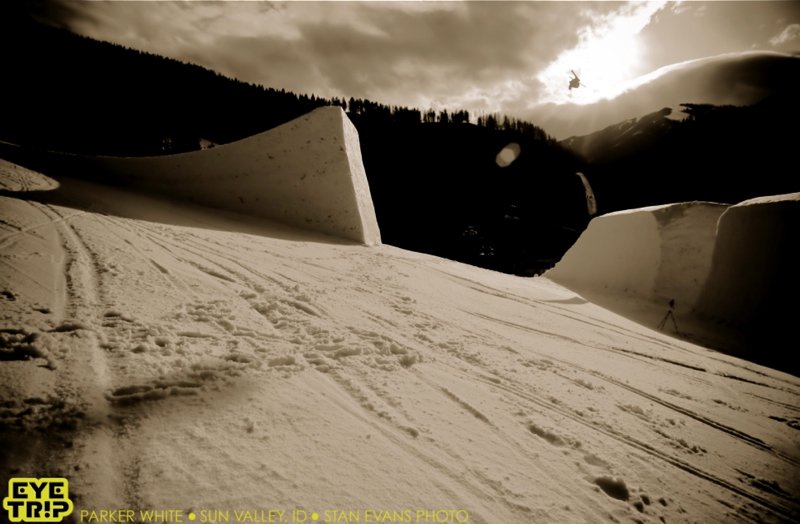 A raffle will be going down during the intermission as well, with some amazing prizes up for grabs from K2, Full Tilt, Monster, Stomped Films, Peak Leaders, UK Tall Tees, Extreme, Storm Skis, Downdays, Newschoolers and more. Every ticket gets you one entry into the raffle and more are available online at http://www.amc-development.co.uk.
In addition to the raffle, an auction will also be going down to raise vital funds for two affiliated charities: MAG (a charity aimed at removing landmines from LEDC countries) and Invisible Children (a charity started by three extreme filmmakers who witnessed child soldiers first hand in Uganda and began a battle to stop the fighting). There will be some amazing things up for sale so be sure to bring your wallets and get some signed items by Unity Productions and Awone Films and athletes that will be in attendance including Simon Dumont, Gus Kenworthy, James Woods, Paddy Graham and more.
All sorts of industry types will be attending the event including athletes, filmers, photographers, team managers and others. The movies will be shown on the biggest screen in the UK (40 square meters), bigger than Wembley Stadium and with unrivalled sound systems so you can feel completely involved in the powder, cliffs and perfectly landed tricks.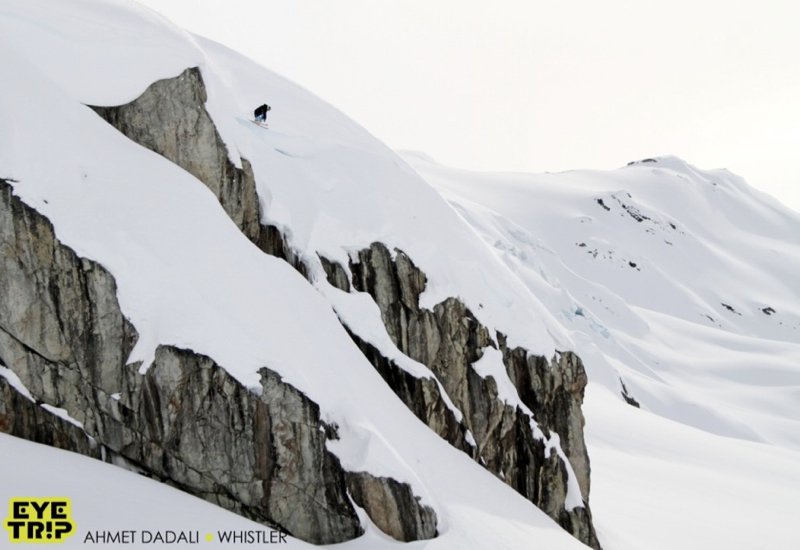 In addition to all of this, over £3000 worth of gear will be thrown out throughout the night, including reversible hoodies, t-shirts, tall tees, DVD's and everything in between.
And once the films are done, the night is just getting started with an afterparty at Altitude Bar featuring in house DJ's who will be keeping the party going until 3am. And for those who are keen (or just lucky) we have a limited number of VIP tickets available, giving you entry to the Altitude Bar at 11pm to meet the riders, watch more ski films including Aestivation's 'Motivation' and more free swag!
Regular ticket entry is £10 in advance and £12 on the night of the festival, while VIP ticket entry is £15 in advance and £18 at the door.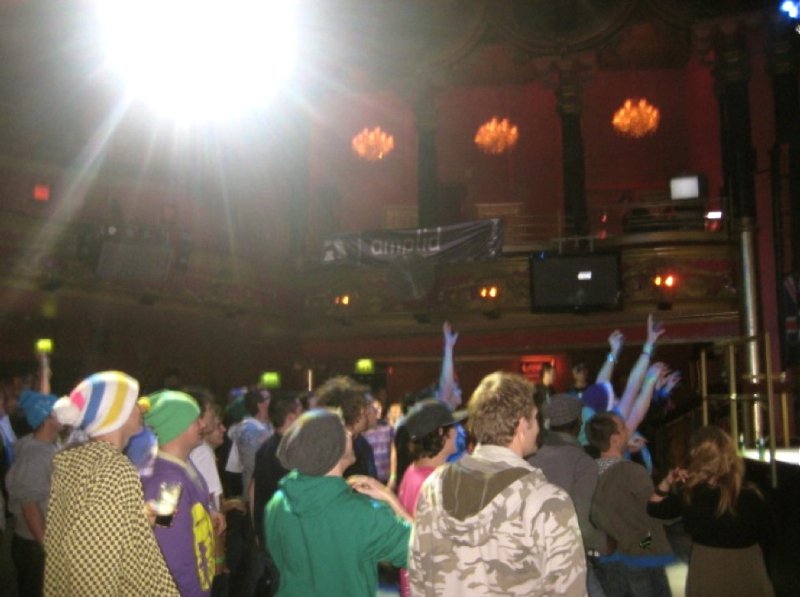 The premiere is is just around the corner and tickets are going fast, get yours now at http://www.amc-development.co.uk or http://www.skibartlett.com.