I have never missed a flight before, so this experience was bound to happen to me sooner or later and what better time to have it happen then in a non english speaking airport in the southern hemisphere. I missed my flight due to heavy traffic, I had an aggressive taxi driver (most of the argentine Taxi's are like this) but he was no match for the 4 lanes of stop and go.
So you have to switch airports to go from domestic to international, its 45 minutes, and this is totally possible to make your next flight, but the traffic was insane, worse than american highways hands down. So I got to the Airport while my Delta flight was finishing boarding, and I had to reschedule my ticket for the same flight (only 1 Delta Flight per day) for the next day.
So here is a map to see how rediculous this transfer is, if you have time, write to the Argentine government and tell them how rediculous their airport systems are. 10 years ago contacting your Argentine embassy meant a 5 dollar stamp and 6 weeks of waiting for a reply, that might not come. Now you can facebook them.
The airport wasn't to bad, I explored, and found a cool burger joint that I think should buy rights to our logo.
Huge thanks to Dakine for the swish travel gear, and Thanks to Saga for giving me a new hoodie, the classic crew, during my layover in SLC, that made the entire travel, including delay and ticket changes all worth it!!
This trip took almost 2 hours of seat gripping bumper to bumper traffic.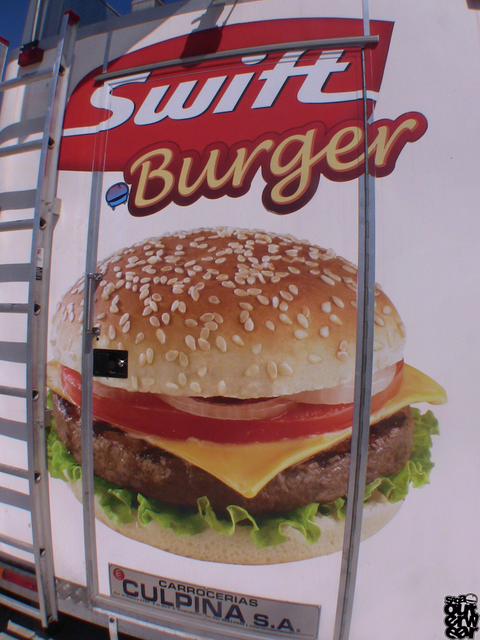 A new home for Hamburger head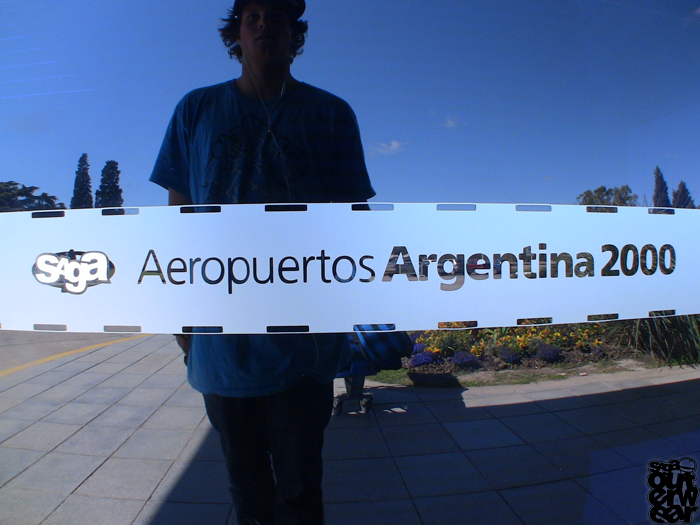 Mirrored Glass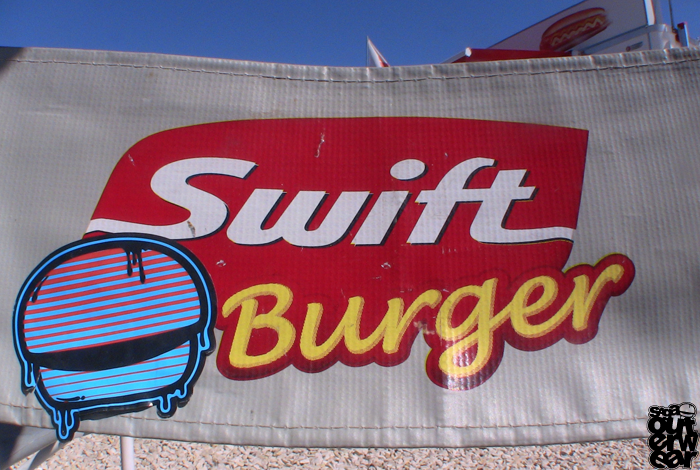 This just fit to well to not tag.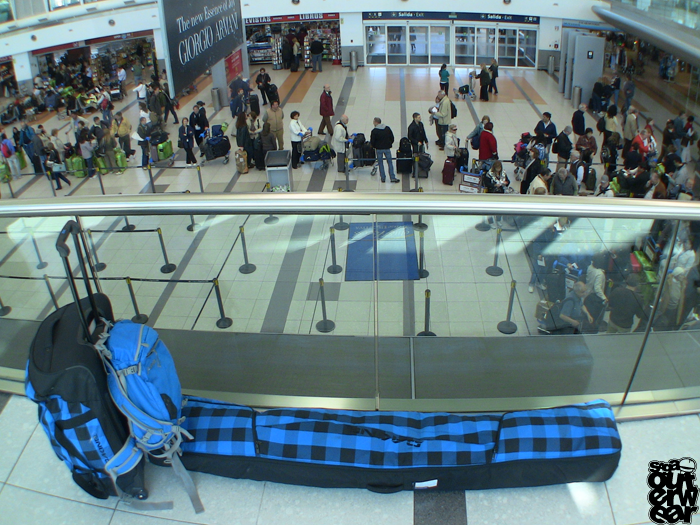 Long Lines, good thing I had 24 hours to check in…
Related posts:Packing up for Argentina