4FRNT Skis is proud to present the Twisted Sisters, a natural terrain slopestyle competition taking place April 14th and 15th at Kirkwood Mountain Resort, Kirkwood, California. Due to the tremendous success and positive feedback from the 2011 competition as well the latest storms that have pounded the Sierras', we've decided to bring this event back to Kirkwood Mountain Resort for 2012.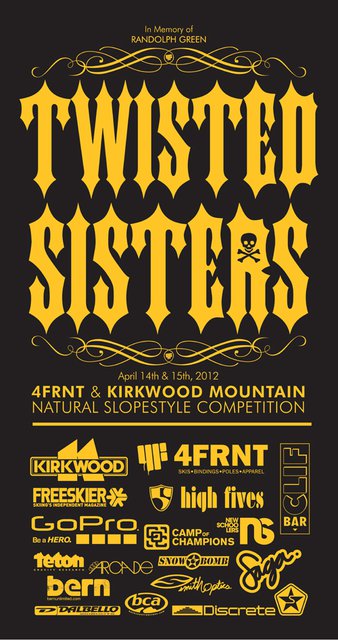 This year's event is a two-day festival with an open class taking place on Saturday the 14th, with the Pro Invitational being held on Sunday the 15th. The top five finishers from the open event will be invited to join the Pro Invitational roster where they will compete for a cash purse. First place from the open men's division on Saturday will win not only gear from our sponsors and a spot to compete with the pros on Sunday, but also a one-year sponsorship from 4FRNT.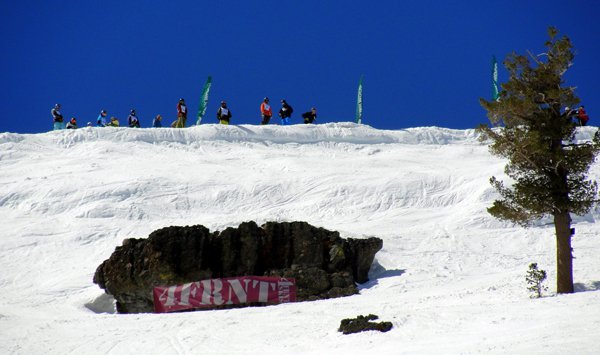 "I'm really excited about this opportunity to be a part of 4FRNT! Truly a dream coming alive!" said Douglas J Carr after taking first place in the 2011 Twisted Sisters Open Category Competition and becoming a 4FRNT team member.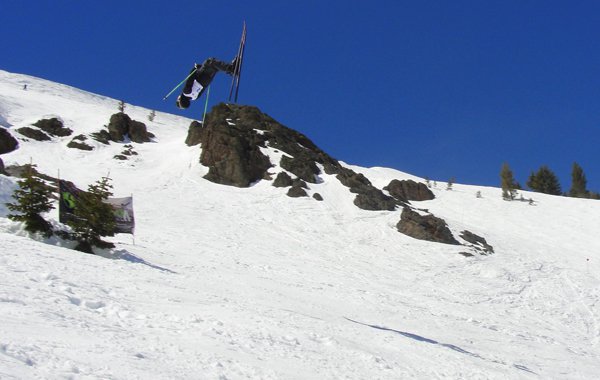 The Twisted Sisters event, at its core, is to connect the Sierra Nevada ski community. To ensure the future remains bright in the Sierras', the event will be donating all of this years proceeds to the High Fives Foundation, a 501c3 recognized non-profit organization based in Truckee, California that helps athletes who have sustained life-altering injuries or illnesses get back on their feet. For more information about this cause, please visit http://www.highfivesfoundation.org, and for event information on Twisted Sisters and pro athlete inquires, please contact Mike White at mike.white@4frnt.com or visit http://www.4frnt.com/twistedsisters.
Twister Sisters 2012 Trailer