A few days ago we held a mini contest on Twitter where we posted a picture of a Laptop and the people in tweet land had to respond with the correct answer of who's it was for a chance to win a Saga sticker pack (yes, we stole the idea from NS). In about 10 minutes it was over and we had a winner! So upon preparing the sticker pack to be shipped we thought we would include the alien vs predator dvd that has been floating around the office for some time. So now Charlie (contest winner) can enjoy the fruits of a terrible hollywood movie that probably didn't even sound good on paper but it was made anyway, that's the way it goes you scratch our backs we'll scratch yours. Thanks everyone who responded, we will be doing twitter trivia and scavenger hunts (scavenger around SLC) once a week so stay tuned and add sagaouterwear to get in on your chance to win.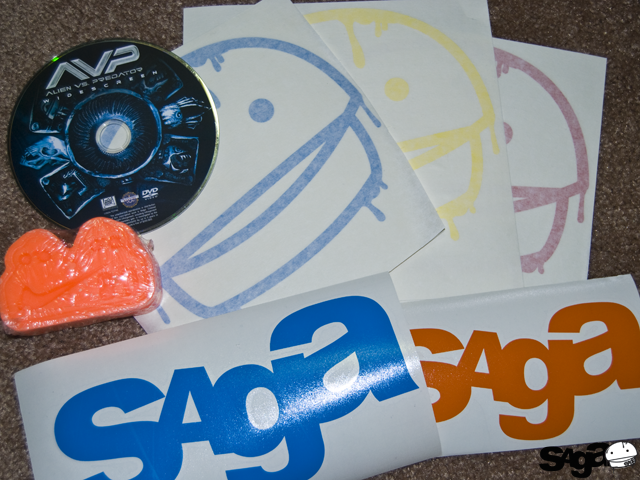 The sticker pack and misc goods.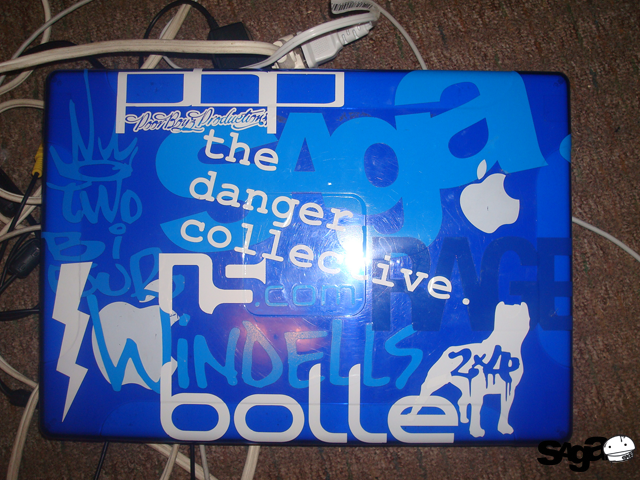 Sir Timothy James Durtschi's laptop, very styled.