7:45) Tuesday was a good day. The report claimed only 10", but at 22 degrees it would have froze and stabilize the wet slabs underneath.  On our first run through the trees what we found was more like 8" on top of a rain crust.  It made for some good turns but only in the open areas.  Every time we passed through a sheltered space the crust made an unwelcome appearance.  It became clear that the lower elevation areas had received too much rain, as the storm had started a bit warm.   Our focus was then shifted to claiming our place in the lift line in search of higher elevation.
9:00) The sun poking through to clouds on the top of 5, added an extra sense of urgency to the normal rush of first chair.  Boots already tightened and strapped, I jump in line behind Zack Barrett and Forest.  With out hesitation we go for it and find a much softer crust under the pow.  It's not long before Zack is off straight running somewhere so I follow Forest dodging his spray through the willows chute.
10:30)  A few more runs and the train out the arm was in full effect.  So instead of crying about how many people there are now killing the lines at Baker, I threw on my skins and beat em all to the sunny fresh near safety line.  This time it was Stuart Piff who went the wrong way.  So I raced Zach Barrett down 1500 hundred feet of what I live for.  Normally I would not condone the practice of dropping lines so close to your partner, however this day was what Avi forecasters technically call "Bomber Proof".
Photos by: Reed Purvis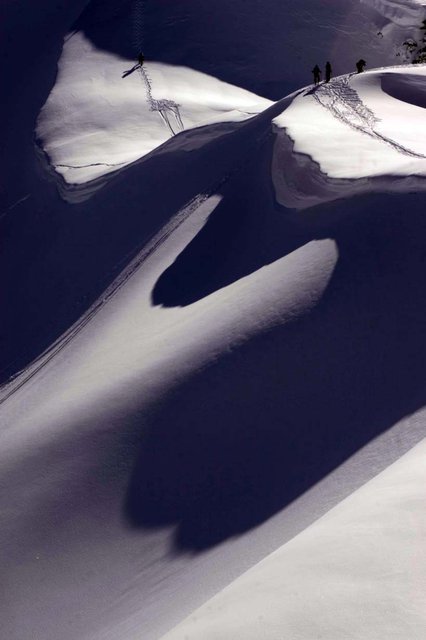 12:00) After the arm session, the decision was made to explore the nasty side of Hemispheres.  A truly regretful choice found us almost swimming in slush and chunder as the mountain we were skiing began melt away with us in it.  Quickly aborting our original line we made it for the safety of the trees where I skied a ridgeline and found a cliff with tranny landing.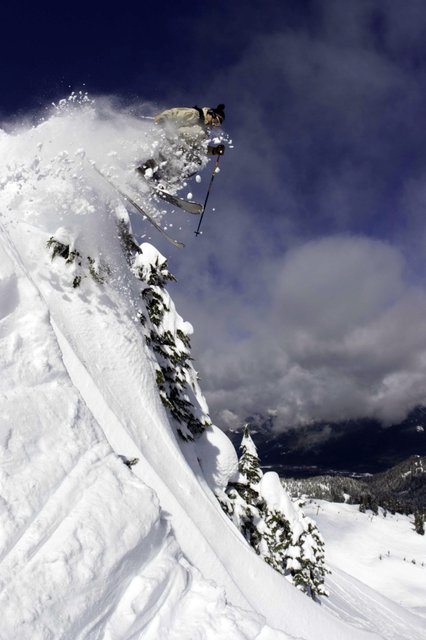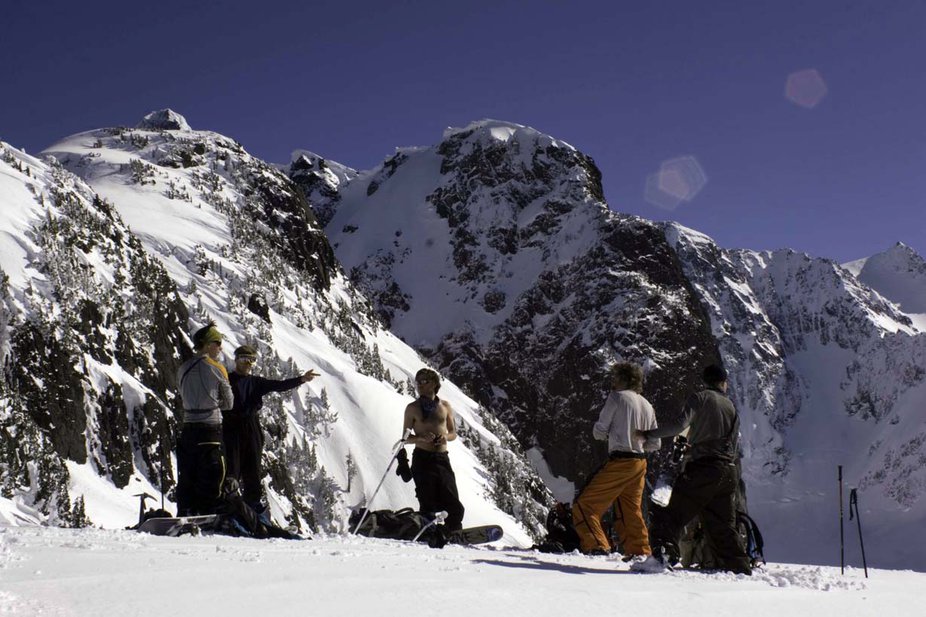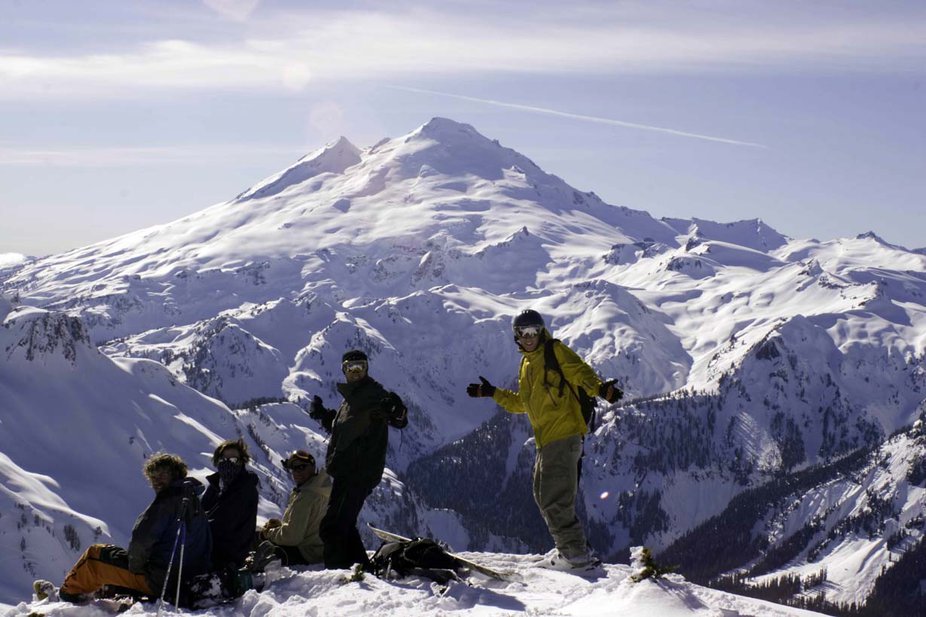 3:00) After the hike out, a quick safety run took us straight to the taproom, for lunch and brew. 
5:00) Thoroughly refreshed we rallied for one last run before nightfall.
The next morning was fresh again.  Just enough to cover the tracks without adding too much weight.  A bit of wind had moved things around overnight showing the crust in spots.  This made me a little hesitant on my first run of the morning.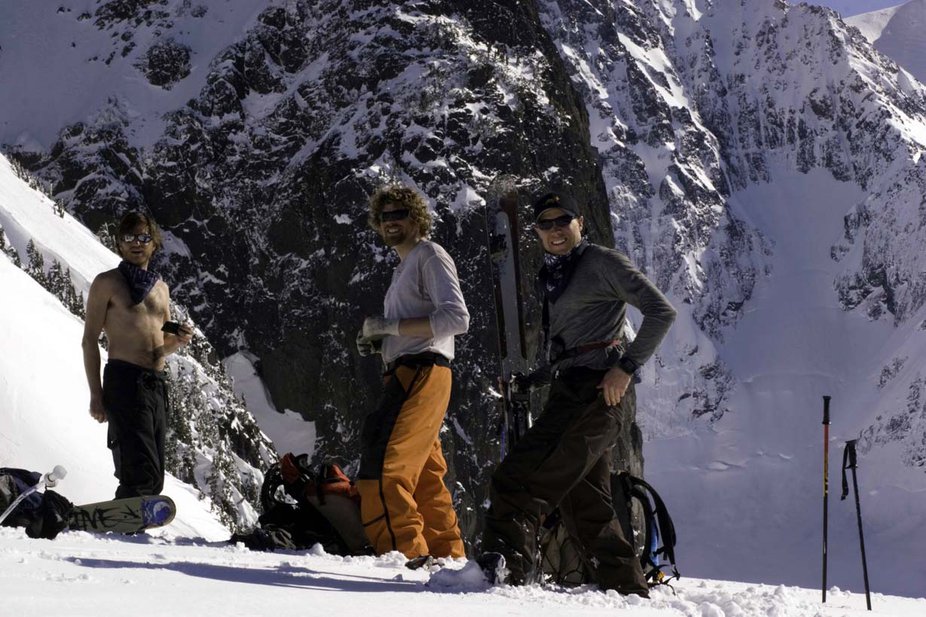 After lunch we got socked in for at least 20 minutes before finding our way down the Hourglass ridge in the fog.  It turned into one of the more hair raising experiences of the year for me, as I had to go on memory in a place with big cornices on the left and worse on the right.  We hadn't made it down more than 200 feet before visibility returned and I was able to follow Zack and Dustin through the 1-2-3 chutes.  Wind pockets were sliding consistently 3-5 inches, but no deeper layers threaten to go.  Zach dropped the cornice on #1 while I transferred to chute #2.  Dustin dropped #3 and we all mobbed to the lower spines.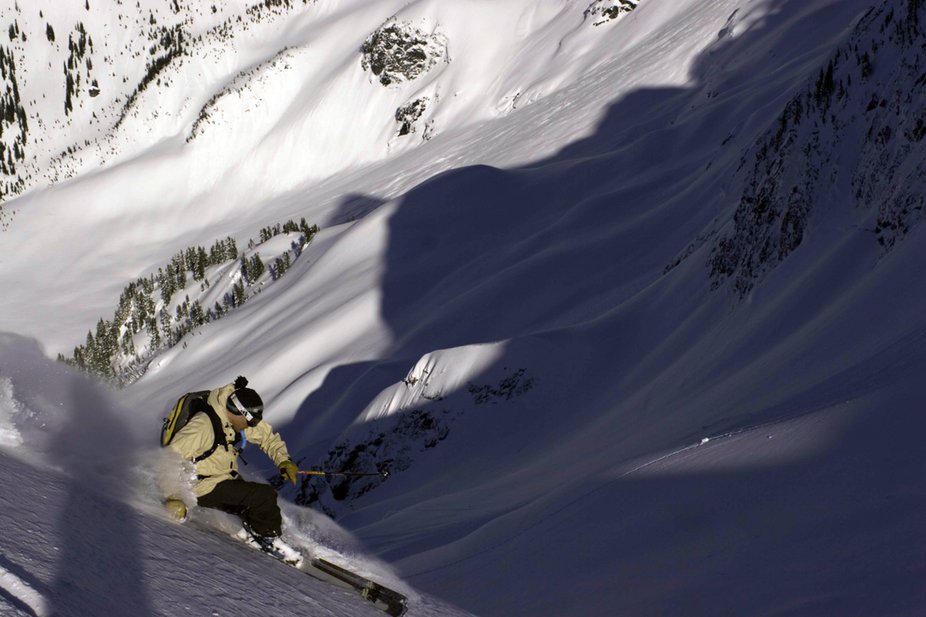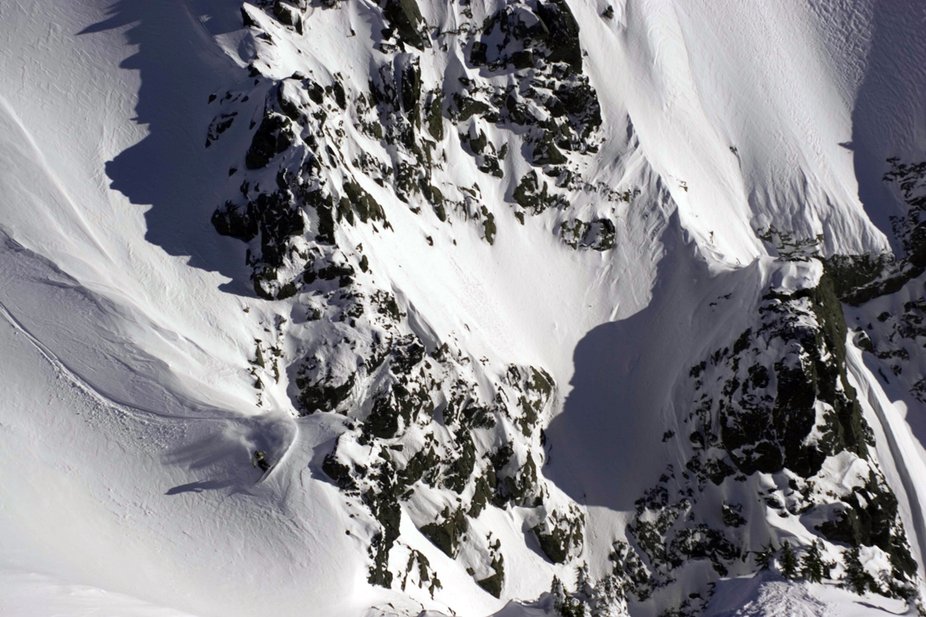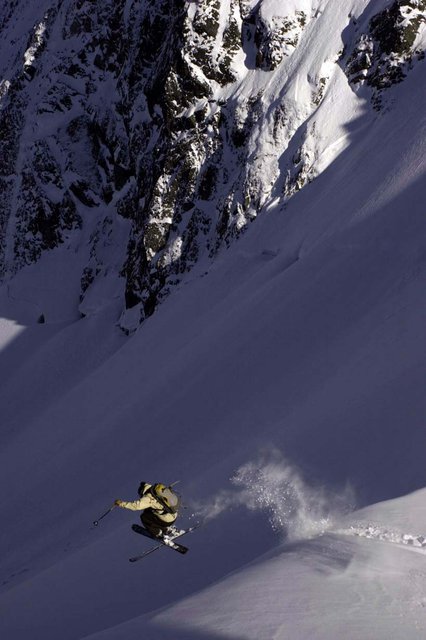 *********CHECK OUT THE VIDEO HERE**********