Sun & Snow of Ann Arbor pulled out all the stops when they planned this event, we had a local band "hopeless Heroes" and a local DJ that I'm a big enough of a jerk I can't remember his name anymore. We had kids from each of our previous stops east of Lake michigan stop by with Tyler Wellman of Boyne Michigan showing Tony Danza who the boss is now, being the only skier to 270 onto any of the rails in the contest snagging first and best trick. also a big shout out to Hannah Kanaskie for being the only female skier to show up and throwing down some sick pretzel front switch ups on the Flat down. It was a fun night to be had by all and Sun & Snow was rad enough to donate half of all their concessions to the Ann Arbor skate shop, So if you want to support the shop that supports your scenes whether they be Ski or Skate I highly suggest you check Sun & Snow out.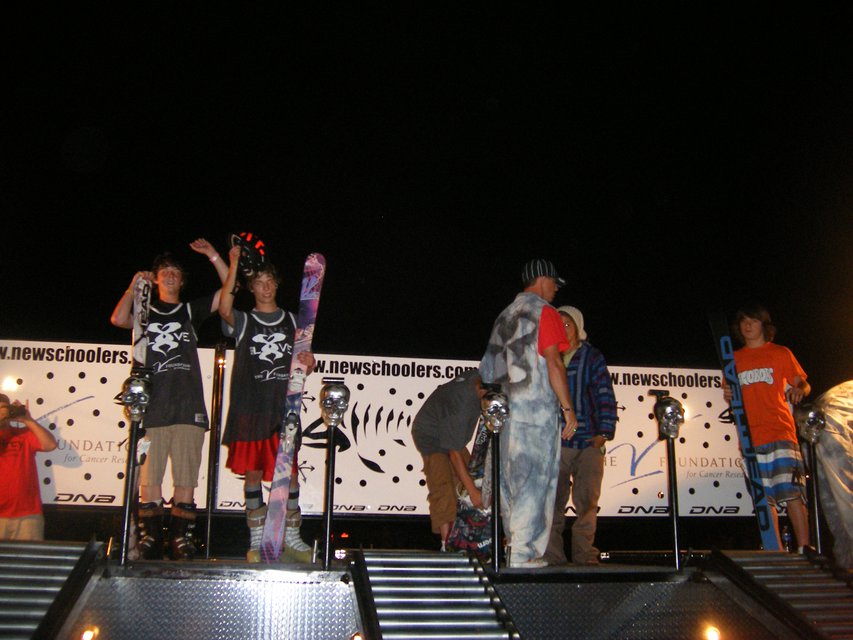 Winners Podium Ann Arbor MId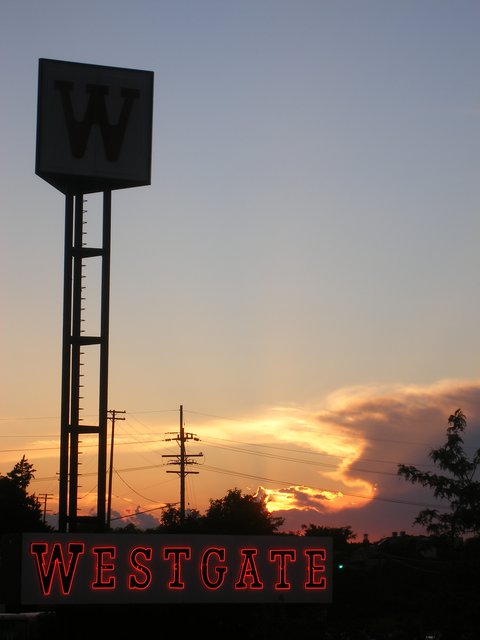 Sunset before the finals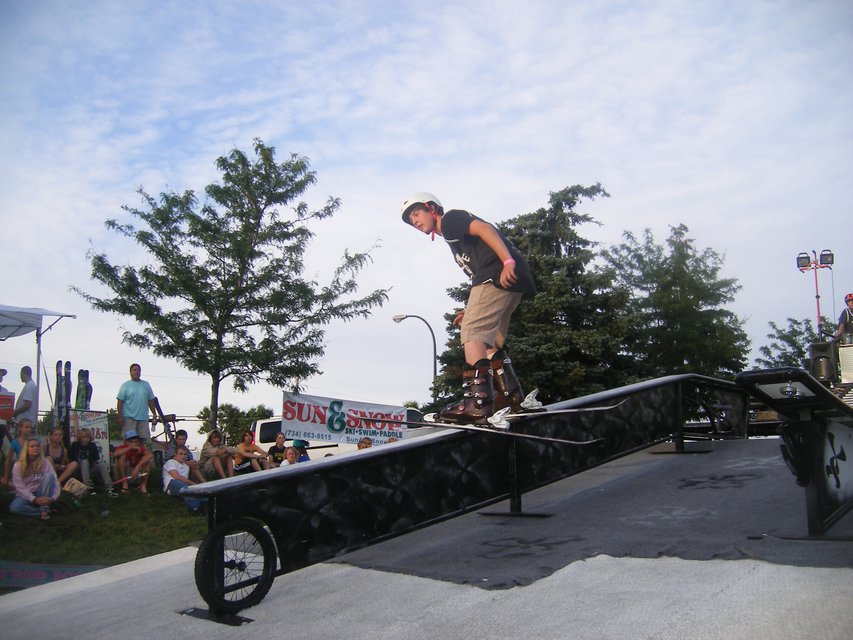 Tyler Wellman Blind switch up 270 out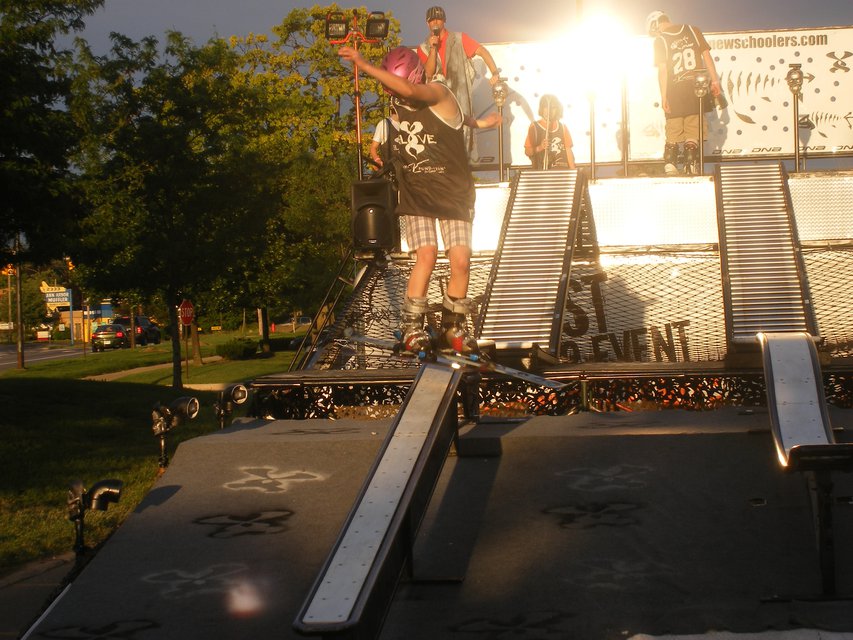 Hannah Kanaskie Pretzel front side switch up. After the event we all went down to an old pub by the University of Michigan and did some of the best people watching I've ever done consisting of rednecks with cut off tees and giant dogs all camping it up in the local park at 2 am, and new wavers that should have died with the flock of seagulls but all the leftover PCP in their blood has made them immortal. we finally hauled ass down to Butler Ohio For those of you who have never journeyed to Ohio Dreams its an hour and a half from Cleveland through Americas heartland with bill boards reminding you this is Jonny Appleseeds turf. just about when you think your lost you see the signs directing you there and just off the road through the hills you see a big white hill. Turn left and you you've landed in Action sports heaven, with the most Unique water ramp set up I've seen (the whole hill is Powder Packed so you can turn and carve or approach however you want). Plus the outdoor skate park looks straight out of the X games. Then you step into the indoor park and you might as well be at Dave Mirra's or Tony Hawks house. They have a full on jump into a foam pit that some kids threw on Fruit boots and were practicing Kangaroo flips into.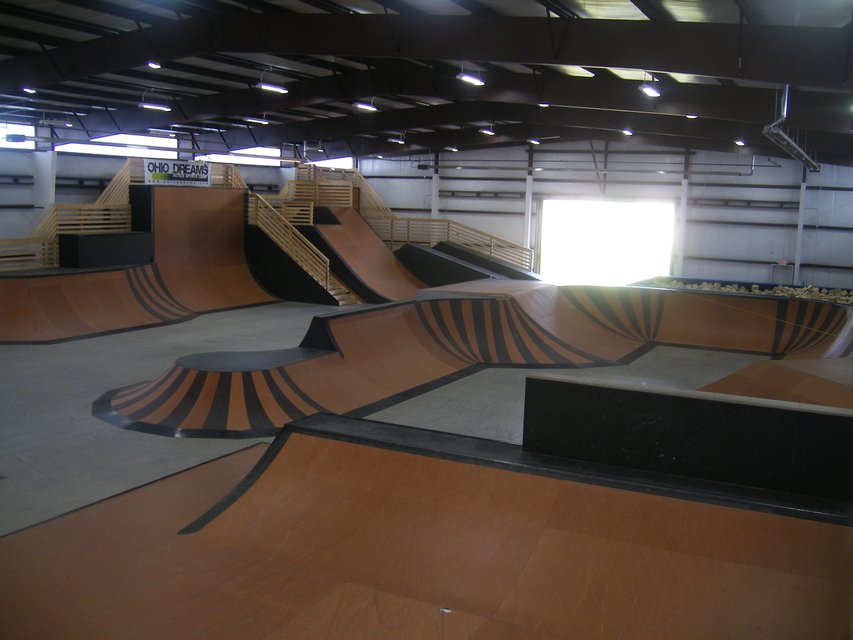 Just half of their Indoor Park and a glimpse of the Drop in to the Foam pit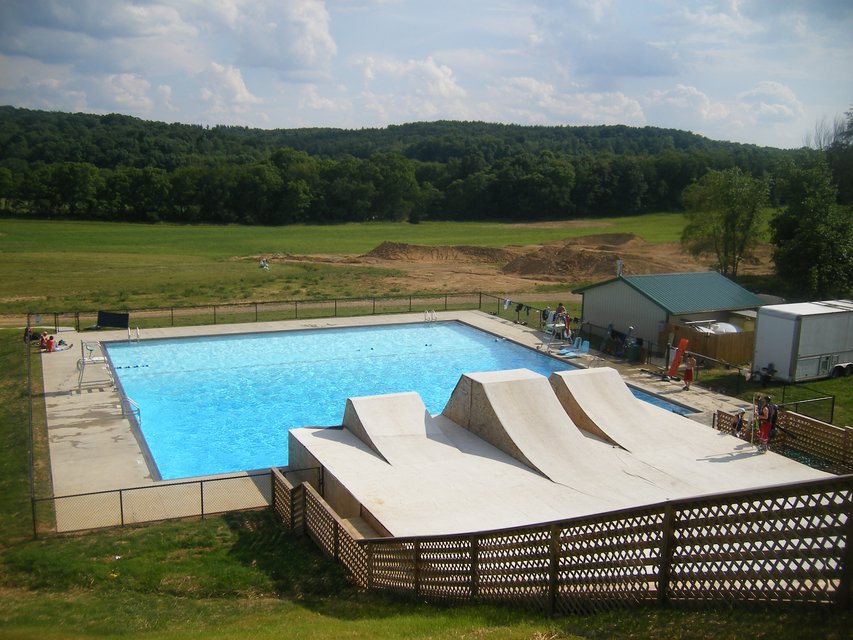 Pick your ramp like you pick your significant other small and flat, medium and ample curves or big and bidunkadunk What else could complete a place like this. a 12 hour rail jam going down in the parking lot 75 yards away from the water ramps. Chris at Ohio Dreams was awesome enough to let all riders in the event skate and water ramp it up for free. so for the competitors who showed up their $50 was even better spent than usual alternating between Jamming on our set up until they got hot, then rolling over to the water ramps and dialing some double backflips and flat nines, then they would go skate to let their boots dry for a half an hour then hop back on the rail system and do it again.
Pretty sure this is Noah Killen from Pittsburgh PA going flat 9 critical.Around three O'clock we asked all the competitors how they wanted the contest to be ran and they went for a head to head jam narrowing it down to 8 snowboarders and 8 Skiers for the finals and then rounds of best out of seven to determine the winner. The talent here was phenomenal with Brian Kiss who earlier won the under 15 best trick contests with a pair of quads out on the flat down and the fish respectively. Later he was Throwing some pretzel 3 switch up bumps on the flat down that were just straight dirty, Brendan Trieb had switch up pretzel 2 out on lock down both ways. His other buddy from New York, with Meat head productions Andy Parry was point of fact the most original rider I've ever seen on rails in general let alone in one of our contests.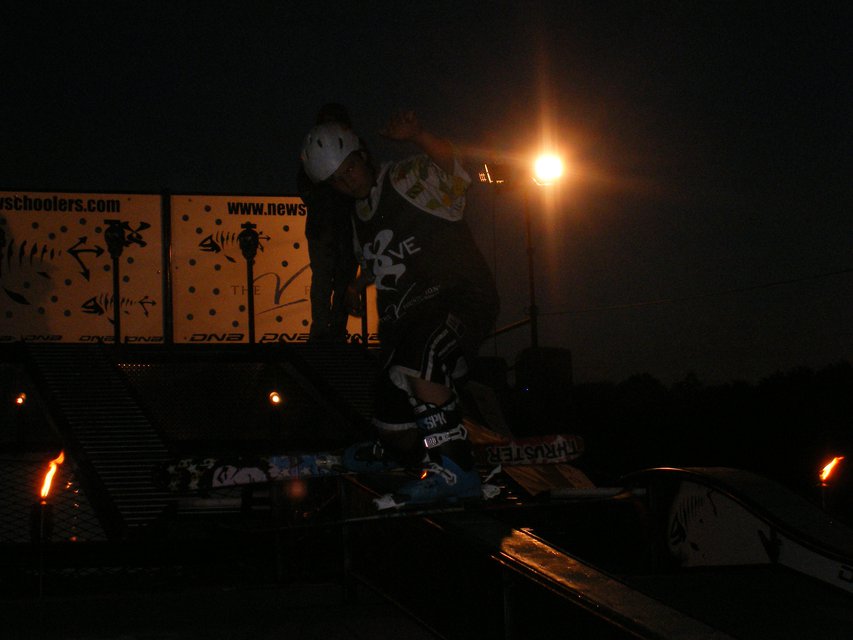 Brian Kiss going Broken on the MotosakieEven with Andy's soul grinds and Boy George's going down Matt heffernon couldn't be stopped, 270 on pretzel 270 out text book perfect, and for the win 2 on 2 out of the floppy fish with such potent afterbang that all the ladies within a mile better get to buying some maternity clothes.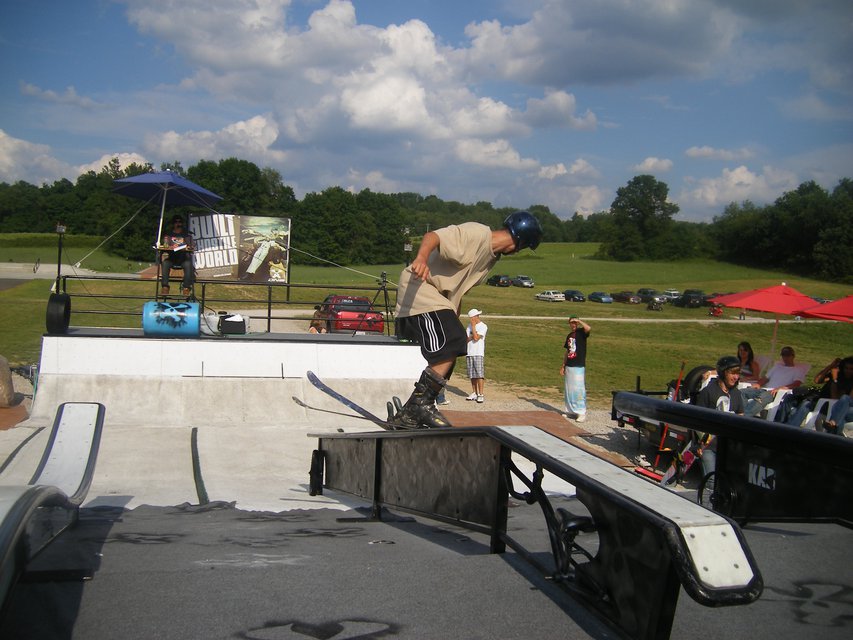 Heff going deuce on pretzel to switch in the jamA huge shout out to all of our friends who have followed us around on the middle east tour out of Ohio, Michigan, the SPHC out of PA, and another shout out to Adam Henderson who dislocated his shoulder at the event in Pittsburgh but still didn't miss an event since and dominated his place to 1st in the snowboarding contest and after talking to him I know he probably gets on NS more than I do.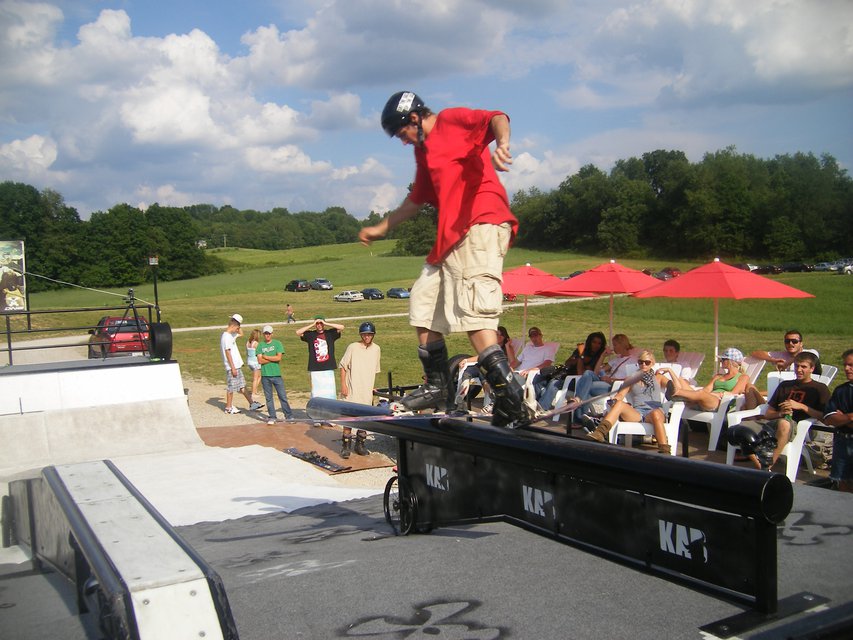 Andy Doing some Soul riding I mean grinding in front of the ladies. Also I can't put into words how Legit Ohio Dreams is, so if you haven't been there yet I suggest you get into one of their camps right now because its worth every cent and a cooler setting or facility for off snow training I don't think you can find right now. http://www.OhioDreams.comThanks again guys and I hope to see you all at our next Event just outside of Milwaukee in Grafton Wisconsin. and kids out west get ready because you have some catchin up to do the NoCoast has been killing it. also if any of you have some sweet photos from this event throw em up in the comment section to spread the love and your prowess as an amazing photog