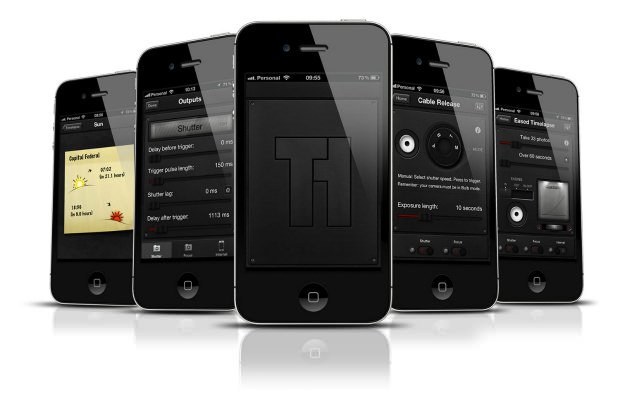 When we told you about the StrikeFinder app earlier, we mentioned that what set it apart was that it used your actual iPhone's camera; it wasn't just acting as the trigger. Well, TrigerTrap's new mobile app is just acting as the trigger, but it's acting as a very comprehensive trigger.
In total you have to spend about $30 to take advantage of Triggertrap's new mobile offering ($10 app + $20 camera cable and mobile dongle) but for everything the app offers the price seems more than reasonable. You get 12 different triggering modes, compatibility with almost 300 cameras (just buy the right cable), and the app looks slick to boot.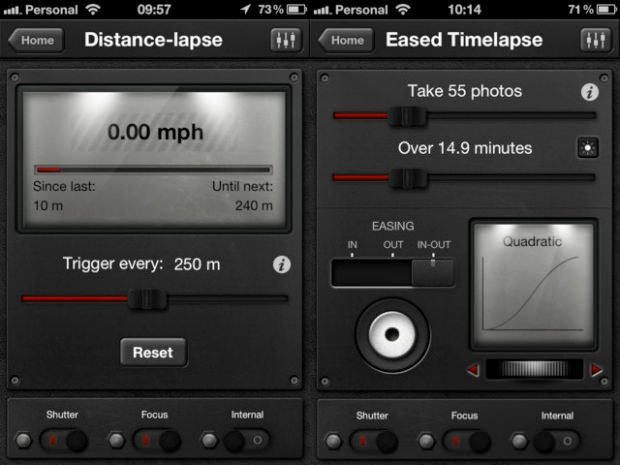 The triggering modes are definitely the pièce de résistance of the app; 12 in all, these include time-lapse, eased time-lapse (gives the impression of time speeding up), distance-lapse, magnet-triggered, motion-triggered, shock-triggered, and sound-triggered — the app even includes facial recognition and HDR modes.
Here's a short introduction video:
To top it all off Triggertrap hasn't forgotten to include more basic features: if you so choose, you can still use the app as a traditional wired remote, complete with timed exposure mode (up to 60 mins), bulb mode, and timed bulb mode. As with the StrikeFinder app, you never know how well it will perform until people start using it in the real world, but the first few iTunes reviews have us thinking this app really is all it's cracked up to be. Those of you who have already ordered yours, feel free to let us know how it works in the comments down below.
TriggerTrap (via DPreview)