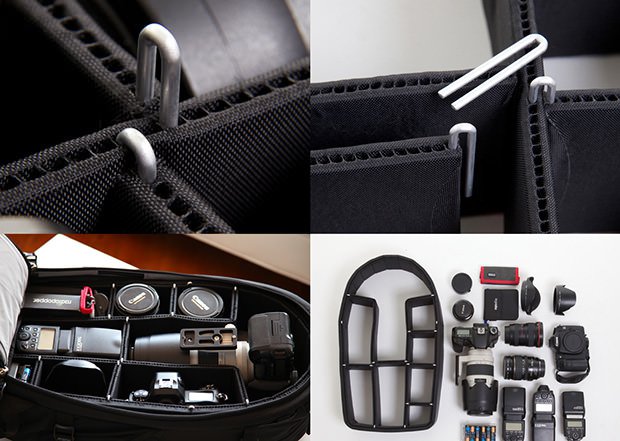 TrekPak is a new padded camera bag insert that does away with the annoyances of velcro by introducing a new pin system for adjusting dividers:
What makes TrekPak really unique, is that you won?t find any Velcro. When you try to adjust a normal gear bag while out in the field, you know how frustrating it can be. The Velcro sticks where you don?t want it to, is hard to pull apart, and just looks messy and cluttered. Our patent pending system uses anodized aluminum pins and durable padded dividers to offer limitless organizational options. The TrekPak pin system is much easier to adjust, very secure, and straight up, it?s slick.
They're starting with inserts for Pelican camera bags, but are planning to release generic inserts and inserts designed for other bags as well. The 3-person team behind the TrekPark is currently aiming to raise $15,000 on Kickstarter for the launch of the product. A $23 pledge will preorder you a set of inserts for a small Pelican case.
TrekPak (via OhGizmo via Gizmodo)