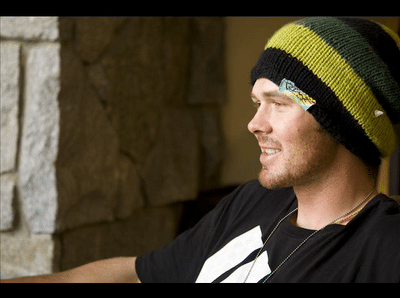 Last year, the snow community lost one of its greatest members in a tragic skiing accident.  CR Johnson wasn't just a phenomenal skier, but also one of the most honest and humble men to walk the earth.  What he left behind was more than just a couple shots in ski films - he left a legacy of progression both on and off the slopes, a classic role model for how one should live their life positively with respect for themselves and those around them.To honor his passing we created a very limited hat in CR's name for the 2011 season, and gave it the very fitting title of 'The Lion'.  Each had a custom tag that featured noble lion looking over CR's name and the Rime script, with a series of uniquely wise quotes from CR on the inside of each cap.  Here are some of our favorites that we used:"Take and advantage of every opportunity life provides.""Every icy day, every pow day...every day is a blessing.""Live your life, love your life.  Don't regret.""When we can appreciate every experience for all that it is, we will never need nor want more."And for the sale of each of these hats, not only did we plant a tree in forests damaged by fire and disease, but we donated all of our profits to The High Fives Foundation in CR's name.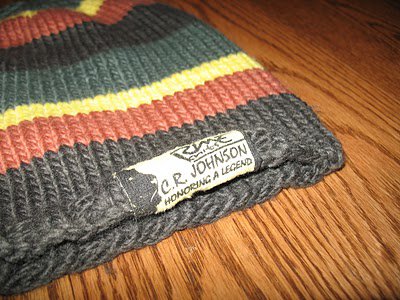 We're stoked to announce that through the sales of The Lion - CRJ Tribute Cap, we've been able to donate over 650 dollars and plant over 40 trees to honor the life CR lived!  We'd like to send a big thanks to everyone who supported this cause and bought a hat, we're stoked to have done so well and we couldn't have done it without you!  If you're one of the lucky few that was able to nab one before they were gone, cherish it and wear it with pride...it's a one of a kind.Today also marks a special day in High Fives history, as it's 1.11.11...a date containing five '1's.  The guys at High Fives have released a video for today and asked us to post it wherever we can.  Please, take a moment and watch the following video.High Fives Non Profit Promotional video from HighFivesFoundation on Vimeo.And feel free to head over to
http://www.CRJohnson.org
and make a donation of your very own! Shred in Peace, CR.