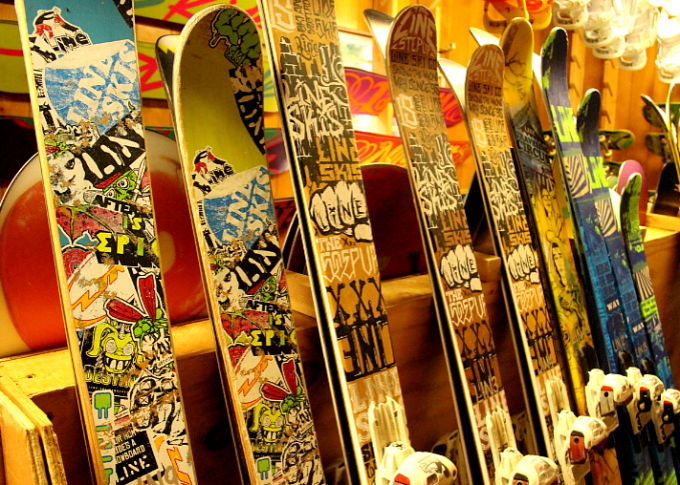 Line's Traveling Circus Takeover Session is about to wrap up here at Windells, but before the circus leaves town, the guys took some time to talk about their favorite Lines to ski on at camp, most of which you can find at the Windells Demo Center.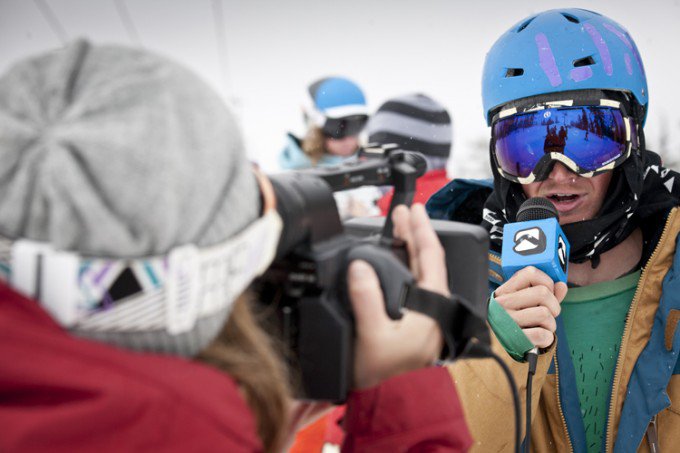 Andy Parry, Will Wesson, Giray Dadali, Garrett Russell, Jeff Curry, Colter Hinchcliffe and Pete Kukesh have been cruising the Windells lane along with filmer Shane McFalls and the Traveling Circus intern, Hibbs. The crew was around all week to ski with campers, get some shots and test out a few of next years skis. Here's what they had to say about their favorites from Line this year:
 
Andy Parry – "The Traveling Circus Ski because it's the best park ski." (And maybe because his face is on it…?)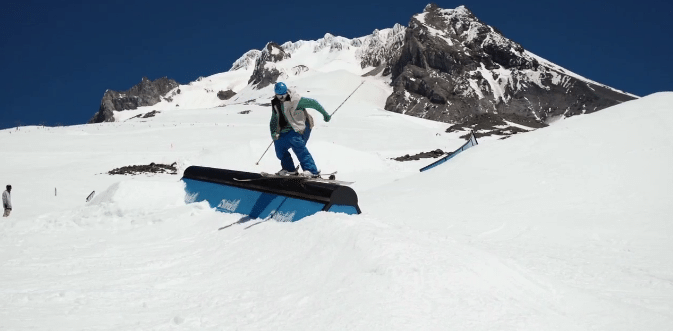 Will Wesson – "I ride the Line Chronics because of their lightweight, snappy and playful flex. Definitely my favorite all around ski."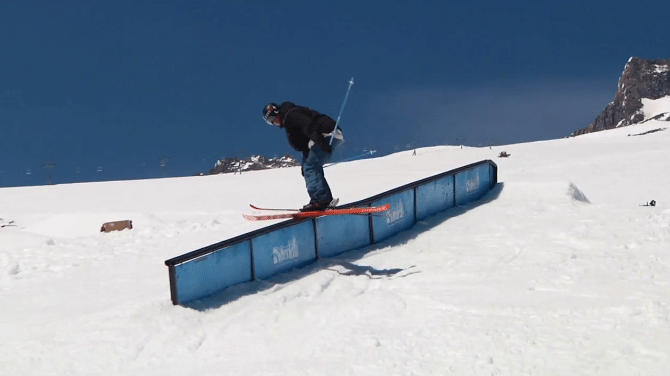 Giray Dadali (aka Mowgli, Honey Brown) – "I ride Line Chronics. With camber and early rise tip and tail it's perfect for hitting jumps and getting all sorts of buttery, while able to support a big fella like me."
Garrett Russell – "I honestly ride all of the line skis that are down there in the demo shack. Depending on the day and where I'm at. I like the Chronics for riding big jumps and extreme park sessions. The Anthem for all the above and even skiing big lines. The Blend is my favorite West Coast ski, due to variable runs through pow to park. And I use Master Minds like most people use the afterbangs. Shred and destroy. Light swing weight and a durable cap sheet."
Colter Hinchcliffe - "I ski on the Line Traveling Circus because I love skiing from the middle of the ski. It is symmetrical in shape and flex. Stiffer underfoot and softer on the tips and tails. I find it forgiving yet poppy and it's such a simple design. Balanced."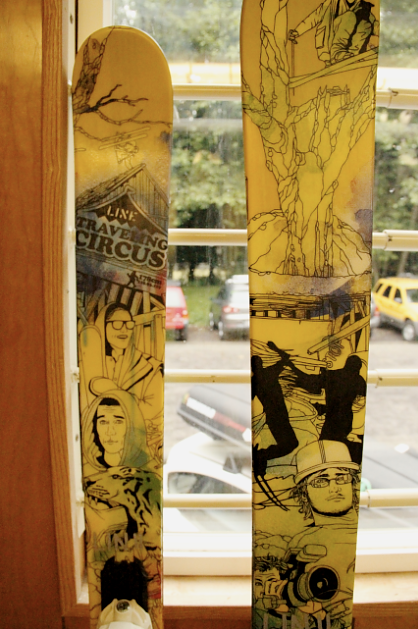 The Traveling Circus
 
Pete Kukesh – "I ride the Blends (especially here at camp) because they are the best all around ski made for big jumps, rails and tranny. The early rise in the nose and tail allows to press out rails and the 100mm width underfoot is great for landing on big jumps."
Jeff Curry – "I ride the Chronic. I like it because it has all the qualities of a park ski that I enjoy. It's lightweight for rails, it's sturdy at high speeds and large jumps, and is playful enough to butter or press any feature big or small."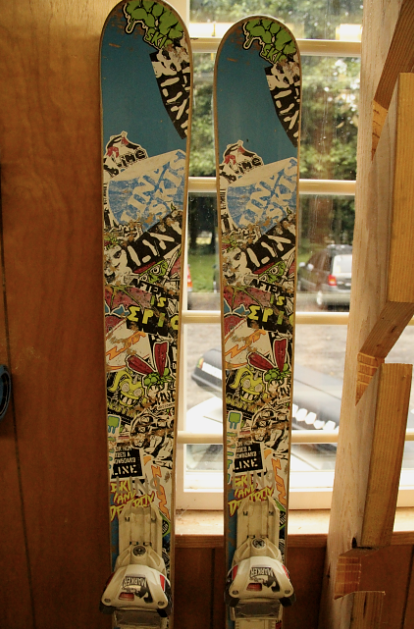 The Afterbang!
 
Line has an awesome quiver of skis available in the Windells Demo Shed right now. Come on in and test out a pair of The Chronics, The Step Ups, The Traveling Circus and The Afterbangs!