Words and photos by The Red Knight

Besides the obvious anticipation for the first snowfall, the TC crew has been especially excited about the 2011-2012 season for the return of Garrett Russell. Garrett had been absent for all of last year's episodes because of ACL surgery he had in October of 2010.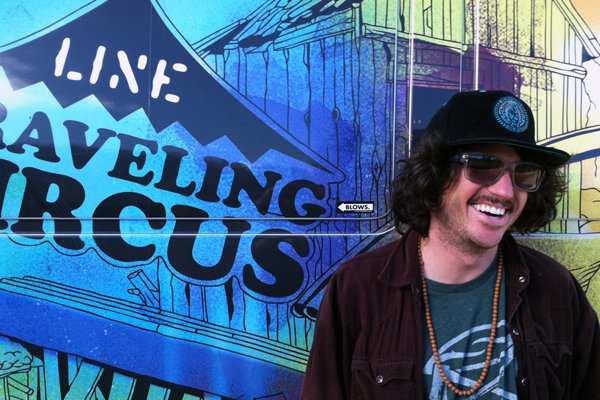 Garrett returns! Next episode: Spicy Cat returns!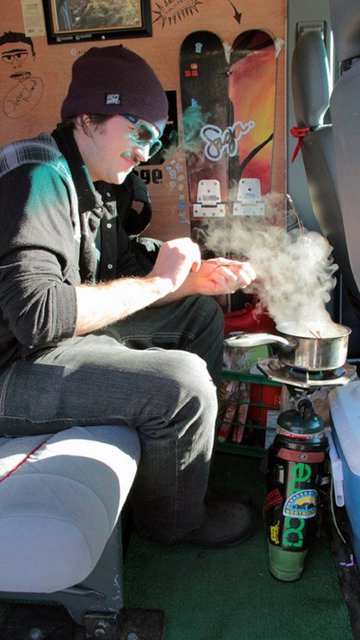 Garrett preparing food in the van's breakfast nook.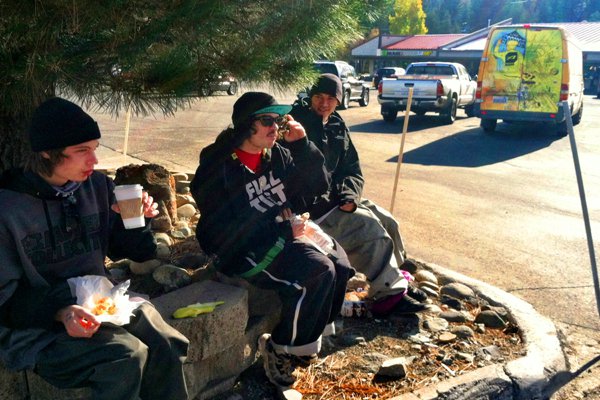 Typical TC parking lot breakfast session.


Unfortunately, in some sort of weird plot twist, Traveling Circus front man Andy Parry has switched places with Garrett on the disabled list this season, succumbing to the same terrible fate that sidelined Garrett last winter. Long story short: Andy blew his knee out this past fall, jumping over a fence. (See episode for details)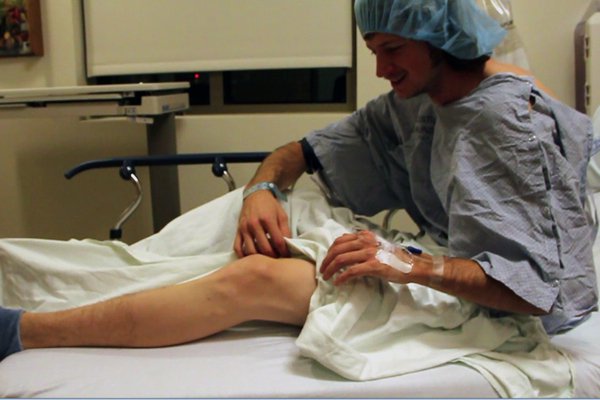 Andy's hair sock: years of shaving only his upper leg for personal style, finally has a practical purpose.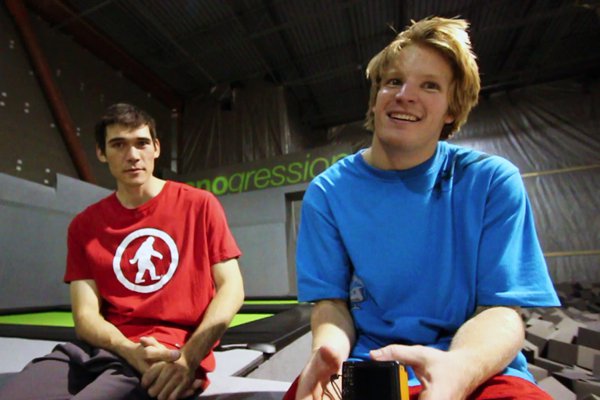 Will and LJ taking a break from intense training at Snogression.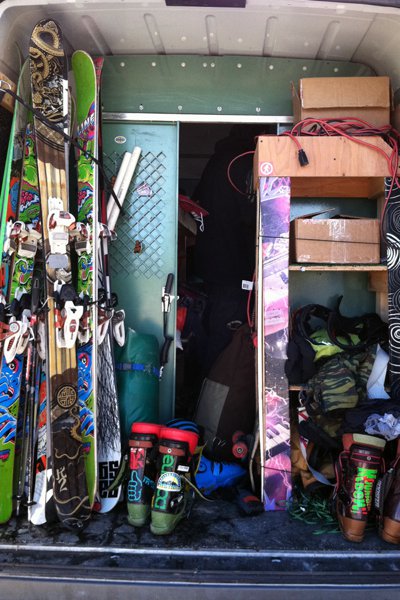 A rare moment of organization in the van. Kinda.
So Andy had surgery, we drove to Montana, slept in the base lodge. LJ ran a marathon, ate a spicy chicken sandwich, and went skiing – all in the same day.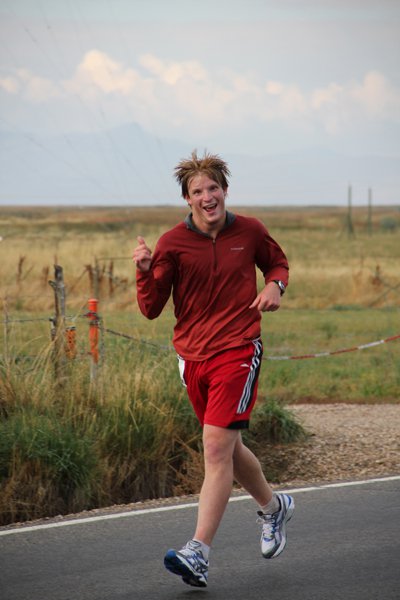 LJ at an effortless 17 miles into the race.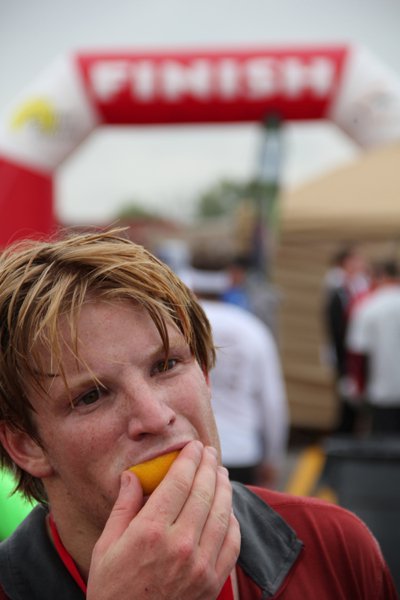 After finishing a marathon LJ only ate half this orange slice and demanded McDonalds.
Ian came back to Utah for a bit, Thanksgiving was delicious, and we drove the van to Lake Tahoe to hang out with Garrett, twice. 

5. Ian flew out to Utah for a few weeks.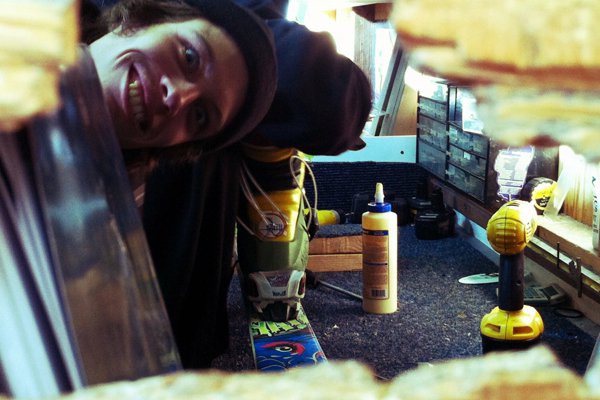 Ian after eating two spoonfuls' of wood-glue…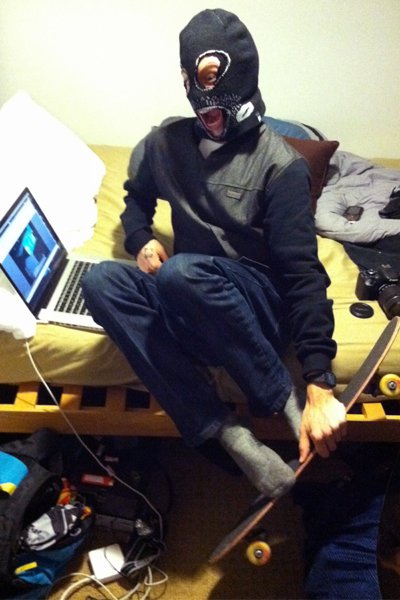 ...and training for an alternative career in futon skateboarding…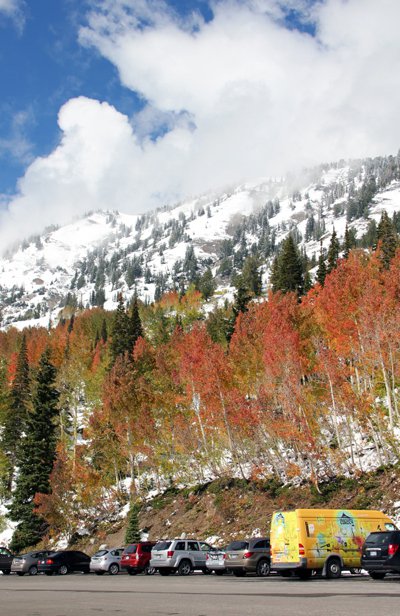 Utah's fall colors really bring the best out in the van's graphics.
And now, here's episode 4.3 of Line Traveling Circus, Fall Into Winter…