Costa Rica will be a short and sweet visit. A country largely covered with forest and jungle and bordered by two countries and tow major bodies of water, Costa Rica is a favorite retreat from the USA any time of the year but especially in the winter. Roads are moderate and buses are plenty. The surf is best on the Pacific side while National Parks abound all over the country.
This is the seventh country we are covering in the reader fueled DPS Travel Photography Inspiration Project.
If you would like to be involved in the next country?s post, drop me a line here.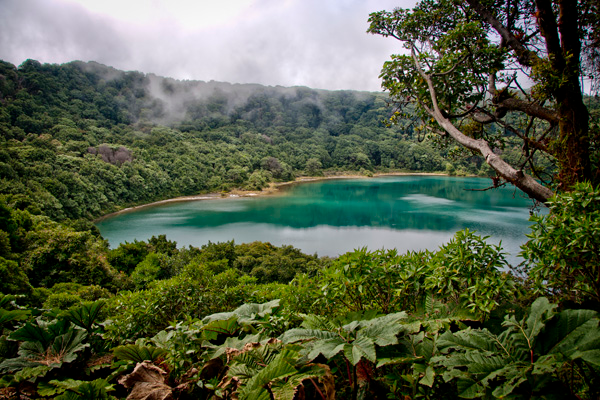 Botos Lagoon by Arturo Lavin Gonzalez
Botos Lagoon is located next to the Poas Volcano crater, its a very beautiful lagoon with turquoise water. The access is easy because of the roads inside the National Park, even though, my recommendation when going to this N.P. is to go light with your photography equipment, its a very hot place and you have to walk a lot.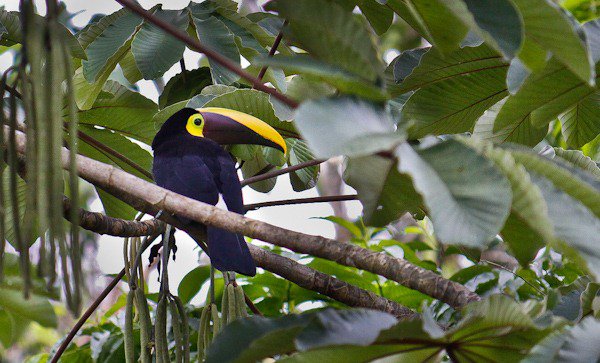 Chestnut-mandibled toucan by David Milgram
Costa Rica is the bird enthusiasts' paradise, home of hundreds of exotic species.
Make sure you have a guide who can recognize birds and their habitats. Go on a river cruise; the birds, alligators, lizards will amaze you. Bring your longest lens.
Cardboard House by Simon Skipper Christiansen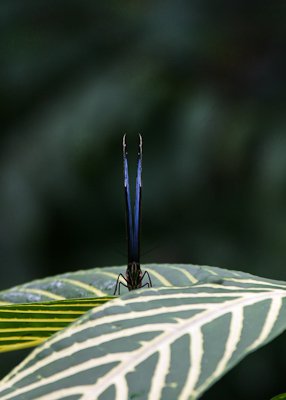 Blue Morpho by Peter West Carey
Purists will be hard pressed to capture the magnificant blue morpho on a 'vacation' in the wild. Bring a fast lens and patience, otherwise, visit a butterfly farm where your odds are higher.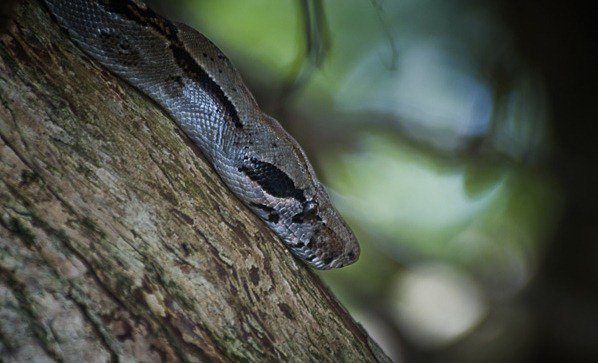 Boa Snake by Arturo Lavin Gonzalez
Walking in the rainforest could be a dangerous endeavor, it's better to have a professional guide with you along the way. This Boa snake was in a tree and it was about 5 feet away from me, I didn't see it but my guide did. Even after he told me about it I had to focus several seconds to see it! They are very well camouflaged in the environment. I made this shot with a small aperture (f/2.8 in this case) to get a swallow depth of field and concentrate the viewer in the snake.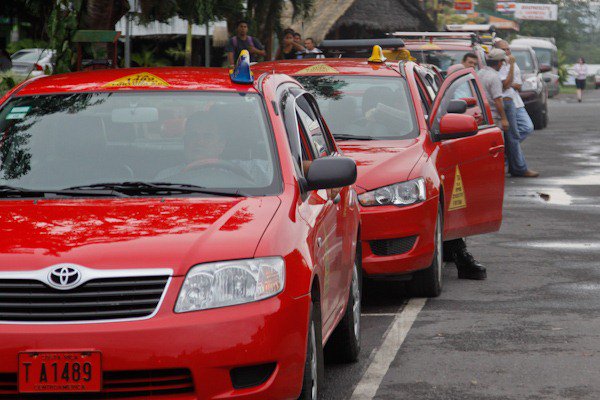 Taxis by David Milgram
Small town squares are great for urban/rural contrast.
Costa Rica is not poor like some of its neighbors. Costa Rica is proud of its economic success as a 'green' country. Travel is safe.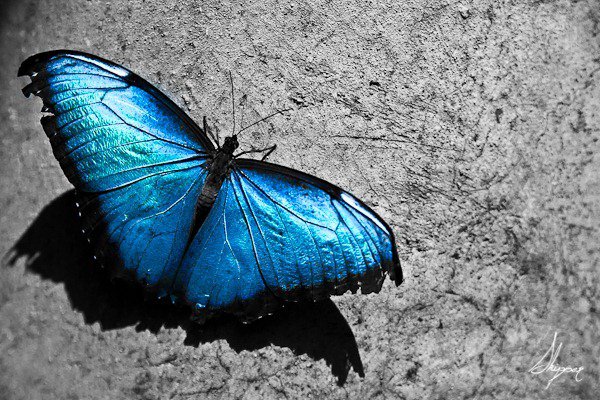 La Mariposa Azul by Simon Skipper Christiansen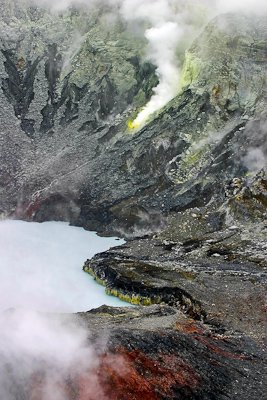 Poas Volcano Crater by Peter West Carey
There are a number of active volcanoes in Costa Rica worth visiting. Poas Volcano is one where you can get up close and personal with the boiling caldron inside the mountain which looks, and smells, like something from Lord Of The Rings.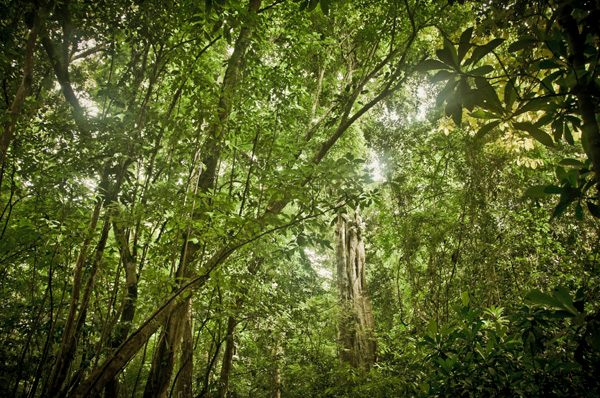 Costa Rica's Rainforest by Arturo Lavin Gonzalez
Costa Rica's rain forests are marvelous. I made this shot during a walking tour looking for some birds to photograph, it's a very wet environment and you should keep special attention with your camera and lenses to avoid any damage. This is an overexposed shot (about 2 steps) to get some detail in the shadows, rainforest can be very dark because the tree's branches block a lot of light.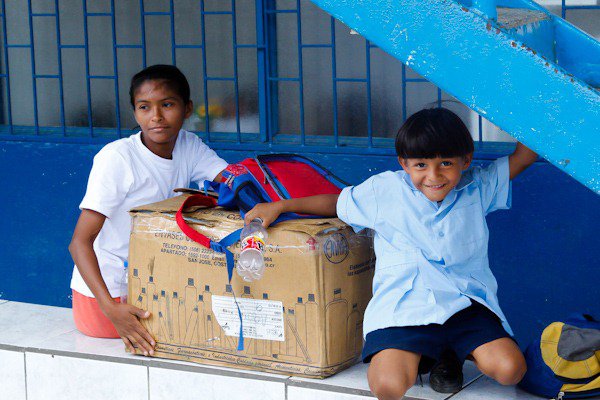 Waiting For The Bus by David Milgram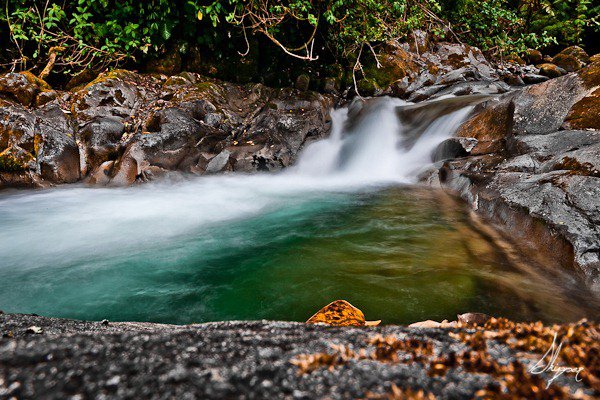 Chirripo Falls by Simon Skipper Christiansen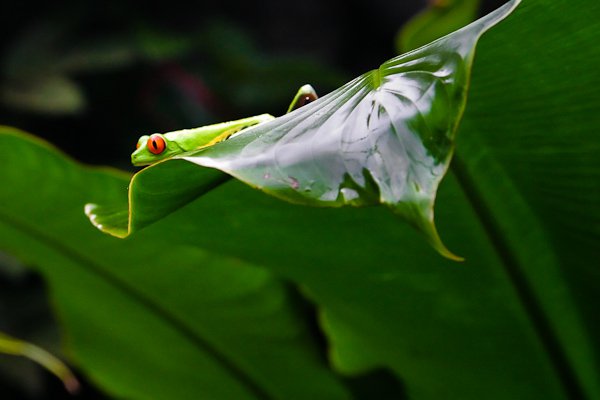 Red Eyed Tree Frog by Peter West Carey
You've seen it on the shirts worn by tourists, now grab your own shot of these colorful creatures. They don't like much movement so move slow while getting into position. Focus on the eyes (as if you have a choice!) and under-expose what your camera wants to pick for a reading to make sure the colors stay solid.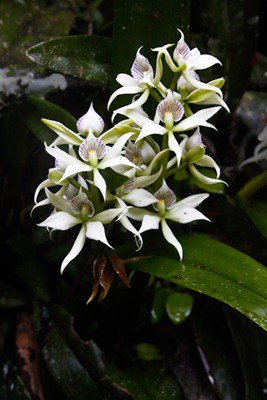 Orchids by David Milgram
Orchids are found everywhere in the rain forest.
Lighting is often dappled in the rain forest. Resist the impulse to use flash; it makes pix look artificial. Use a faster lens and a tripod or monopod, if it's not windy. Keep your eyes peeled for frogs, bats, sloths, monkeys, et al.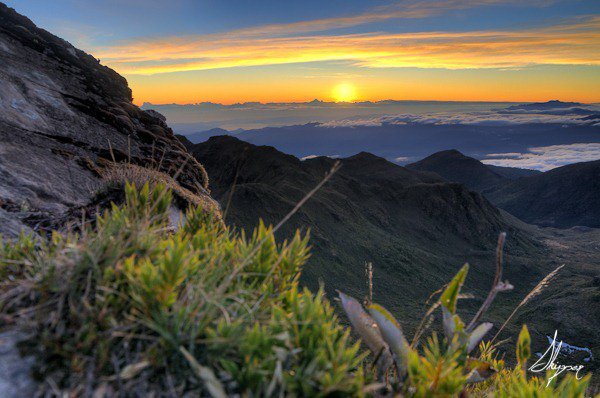 The Heights of Reincarnation by Simon Skipper Christiansen
Spider Monkey Mother by Peter West Carey
When shooting up into the canopy, watch for under-exposure from the bright sky. This mother spider monkey was a tough shot between trees but the monkeys are usually patient in the heat of the day, so you should have time to get your first shot, then reposition for a better view. It's darker than you think under the canopy and a higher ISO will be needed often.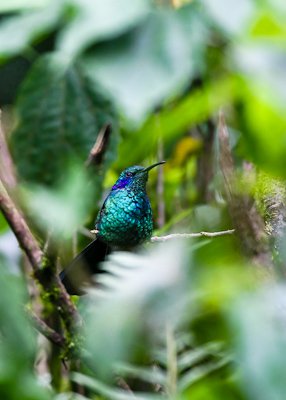 Hiding by Peter West Carey
Shooting hummingbirds can be tricky in the wild. You need luck and a fast lens (the 'standard' 70-200mm f/2.8 is a great option) to capture these beautiful birds.
Post originally from: Digital Photography Tips.
Check out our more Photography Tips at Photography Tips for Beginners, Portrait Photography Tips and Wedding Photography Tips.
Travel Photography Inspiration Project: Costa Rica