After a long spell of bad weather we had a morning of sun here in Utah. A crew of us heading up to northern Utah to quiet zone in search of some fun skiing. I had a jump spot picked out from last season; however, due to a low snowpack the landing was filled with trees. There was a small opening though, so we stepped out a lip and did our best to land in snow instead of trees. After a few hits each Kyler Cooley spotted a rather large rock-to-rock gap with a rather small landing. It went surprisingly well and we managed to find the short landing a few times each before a snowstorm rolled in.The pictures are below, and forgive the sloppiness of the update as I'm in the midst of packing up for a trip to India. As of now I leave SLC tomorrow evening and will hopefully give some updates while on the road if technology allows...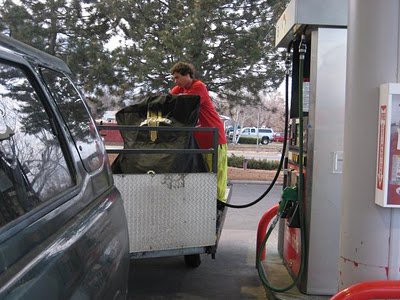 Gasing up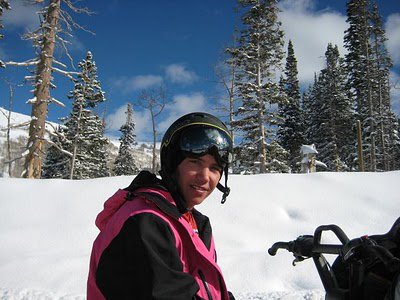 Sorry ladies, still taken....
An easy double on a snowmobile...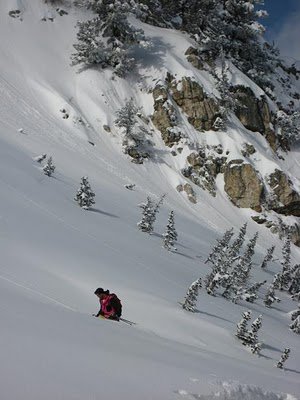 Making the inrun, baskin in the sun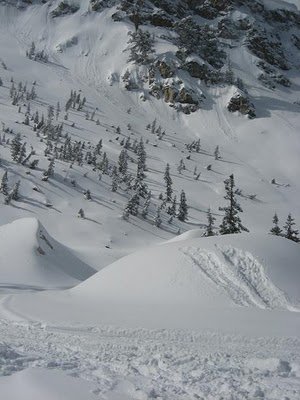 Small landing, not so small gap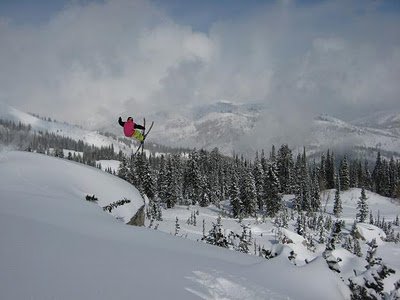 First hit Kyler out of focus, but the tree in the foreground looks great