The High Fives Non-Profit Foundation, Marker Bindings, Volkl Skis, Smith Optics and Alpine Meadows Ski Resort hosted the invitational slopestyle contest, Trains, on Saturday, April 16.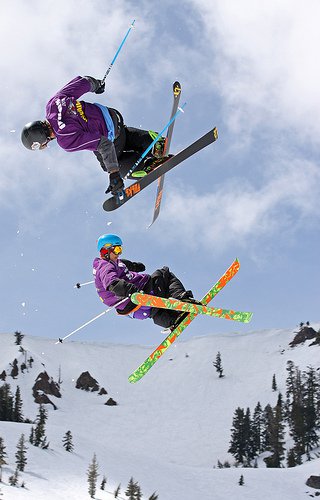 The winning trick came from snowboarder Brandon Reis for his double cork 10.
Team Gray, scored the best high-five for their three-man, one on a barrel, two front-flipping-by-while-high-fiving display, taking best team. Team members Peter Kukesh, Sean Collin, Andy McDowell, Davis Souza and Austin Simonpietre gave $500 of their loot to the Shane McConkey Foundation and $500 to the Alpine Meadows Ski Foundation.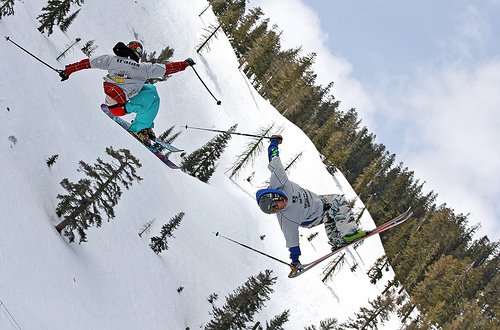 Grete Eliassen was the best female around and Parker White the best male. Grete gave her $500 to the NeuroRecovery Network, Parker White to Vermont Adaptive Ski & Sports, and Reis to Ski Duck.
Check out all the photos of Trains here: