One of Australia's finest ski exports, Russ Henshaw, beat an international field of some of the world's best freeskiers under perfect conditions at the Toyota One Hit Wonder event. Henshaw's triple cork 1440 held off Kiwi Jossi Wells, who returned to Thredbo Alpine Resort for for the second year in a row. Local Jindabyne Salomon rider Jordan Houghton and Dane Tudor managed to land themselves in 3rd and 4th place respectively, rounding out the total prize pool of $20,000 - the richest purse in Australian skiing.
 
"I was stoked to have a win in my backyard with my mom and dad watching on, along side some good mates from all around the world. Thredbo really stepped it up this year," said Henshaw.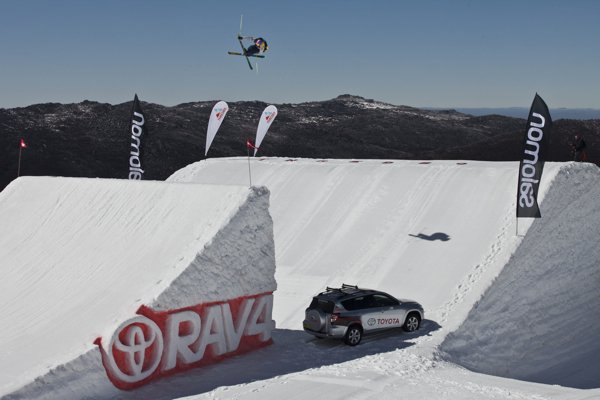 Russ Henshaw. Photo by Nick Parkinson
The Toyota One Hit Wonder is Australia's first gold ranked AFP (Association of Freeski Professionals) Big Air event, which sees points contributed to the athletes' AFP World Tour standings. The week culminated after several days of action with invited athletes launching off the 95-foot step up jump, the biggest in the Southern Hemisphere, and built by Thredbo's renowned park builder Charles Beckinsale.
 
"The magnitude of tricks thrown is usually a testament to how good the jump is. This is the best jump I've hit since I was here this time last year," said Wells.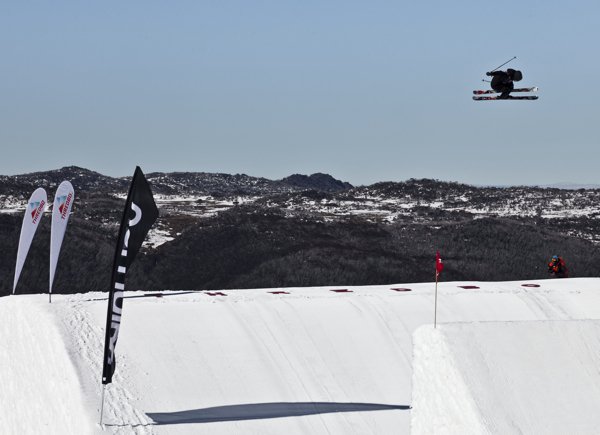 Jossi Wells. Photo by Nick Parkinson
The focus of the Toyota One Hit Wonder Down Under now turns to the People's Choice, where the online audience will choose their favorite trick, to go live later this week at onehitwonderevent.com. Voters also go into the draw to win the 'Ultimate Winter Prize' worth over $10,000, including an all-expenses-paid holiday for two to Hakuba, Japan staying at the luxurious Phoenix Hotel, a complete Salomon ski or snowboard package and an all-new GoCam waterproof HD camera.
For more information on the Toyota One Hit Wonder, check out http://www.onehitwonderevent.com.