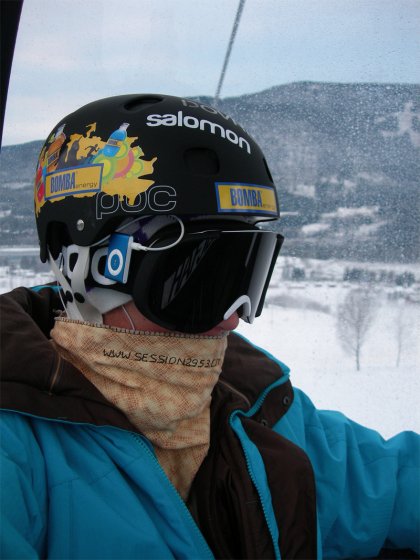 Yesterday I was bummed out over leaving Hafjell. I thought the day has gone by way to quick. Not that strange as I got there at 11.30. Today I gave it another hour, and it was awesome!! Rocking with my new POC Receptor Bug Bomba edition.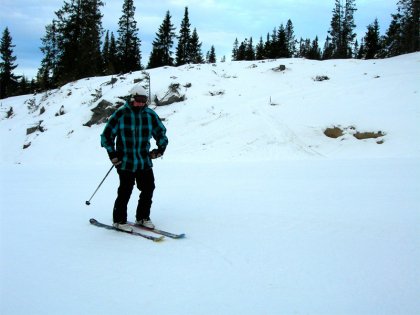 Met up with Magne in the park, one of the skiinstructors in Hafjell. With 170 days of skiing last year, he pretty much knows what's up with two pairs of skis.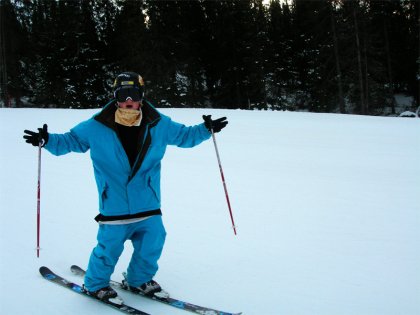 Living and loving. Shredding rails all day, just thinking each run is more fun that the one before. The way it's supposed to be!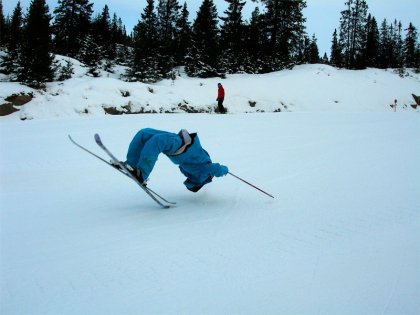 Magne got this snapshot of me, creds!  But what is it?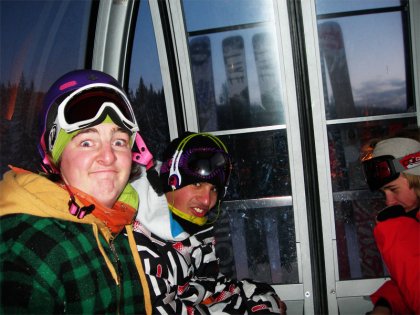 Ludde, Gabriel and Mikkel. Ludde allways look good on photos. You're welcome…
Gotta get som coffee, and watch a skimovie. I just got my black gangster-pants in the mail. Time to get down with the Magic Suite jacket. Stoked!!  I will show you later, but all I can say is that I have never been more excited when picking up a package from Salomon ever!