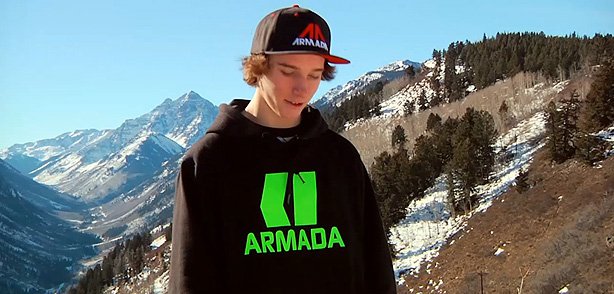 Torin Yater-Wallace started skiing when he was 1 and a half (I know, lucky bastard) and here he is chatting about how good Aspen is. He also goes on and on about how good the Winter X Games is and how excited he was to be invited to the event for the first time. Yeah, it's a great achievement Torin… I'm not bitter at all!
All that aside, he's a great rider and here's his story about the Road to X Games. We also meet the shapers of the superpipe and slopestyle, and we find out what it takes to make the course as well as it's created.
Related posts:Torin Yater-Wallace hits Buttermilk The little ripper has been at it again. He's just...
Torin Yater-Wallace: December in Aspen Torin spends December shredding Aspen and came up with this....
Crewstacez: K-C Wallace – Is this a joke? Episode 2 of this series is out and I have...