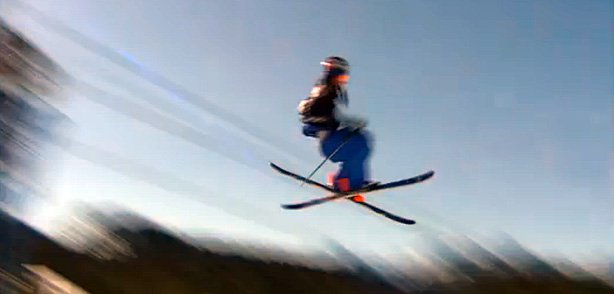 You and I both know that Torin Yater-Wallace is one of the most ridiculous skiers out there at the moment. Still at an extremely young age (I think he's 17 now as he's been 16 for far too long!) he's got a career ahead of him that is going to sort him out for life, along with the accolades he'll claim. So after winning Dew Tour and a Winter X Games medal where can you go from there? In Torin's head you can only do one more thing and that's pushing the limits of known tricks that you can stomp. Here's Wallace at the US Freeskiing Grand Prix stomping the first ever 1800 in competition!
How far can we go with this though? I know that skiers are pushing the boundaries of the tricks they perform but there has to be a limit when the human effort won't be able to break past the laws of physics! Before long we'll probably see the 2160 on beyond. For now though I applaud the young Torin Yater-Wallace.
Related posts:Torin Yater-Wallace hits Buttermilk The little ripper has been at it again. He's just...
Torin Yater-Wallace: December in Aspen Torin spends December shredding Aspen and came up with this....
Torin Yater-Wallace: Road To X Games Torin Yater-Wallace started skiing when he was 1 and a...