Tom Wallisch and Sweet Protection Extend Partnership
"I've been riding for Sweet Protection for a few years now, and feel I've really developed a cool relationship with the company. I'm stoked to be a part of their team and I look forward to working with them and making even better products for the coming seasons," says Tom Wallisch.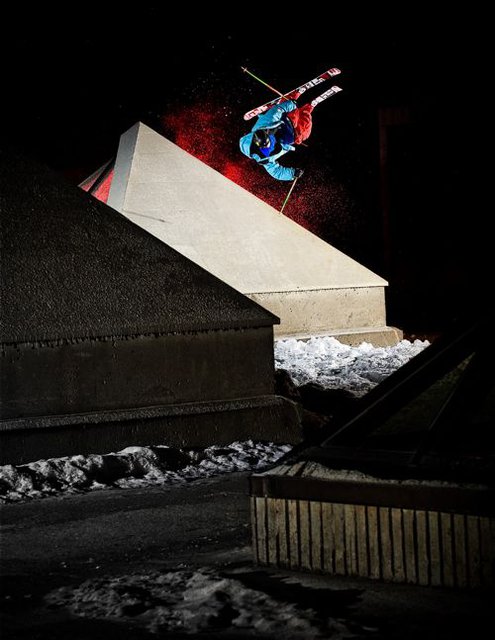 The twenty-two year old jibbing sensation from Pittsburgh, Pennsylvania, manages to combine studies at the University of Utah and world class skiing. With his video game like abilities, Tom has been one of the most talked about skiers the last few seasons. He won the Dew Tour Northstar stop last winter, and also scored impressive film parts with Field Productions; "Eyes Wide Open"," Level 1´s "Refresh," and 4bi9Media's "So Far, So Hood." Now Tom and the crew at the Trysil (Norway) based Sweet Protection extend their relationship.
"Sweet Protection is just a really, really great company, focused on making the best possible products. All the products are extremely well designed and produced in a way that exhibits the most care for function and quality out of any company out there," says Tom. Regarding his plans for the season, "I plan on competing in all the major competitions all over the world, as well as putting together video segments for the upcoming projects by Level 1, Field Productions and 4bi9 films. I simply wanna ski as much as possible."
Sweet Protection team manager Erik Martinsen is proud to have Tom onboard the team. "Working with such a phenomenal athlete and personality like Tom is really motivating, and we really want to support him as much as possible. We want Tom to have fun, travel the world skiing, and continue pushing the limits of the sport. He's a great product tester and his product input is of great value and an inspiration for all of us at Sweet Protection."
Sweet Protection is dedicated in supporting local and global heroes riding mountains all over the world. On the Sweet team Tom is in good company with teammates like JF Houle and Aleksander Aurdal. Also on the Sweet team, using the super tech Sweet helmets you can find top level skiers like PK Hunder and Jacob Wester. The Sweet Protection team riders are a group of strong and super committed personalities that each in their unique and different ways contributes to and push the product development at Sweet. At the Sweet Proteciton team blog you can check out exclusive photos and videos with breaking news from some of the world's best athletes. You can access the Team blog directly at http://www.sweetprotection.com/teamblog. Also, make sure to check out the official Sweet Protection fanpage on Facebook.