Welcome to Assignment #2 of the Win a Free Camp with Tom Wallisch!
This is the Secret Intro Page for Assignment #2…If you haven't signed up yet, start here! Assignment 1 is Closed.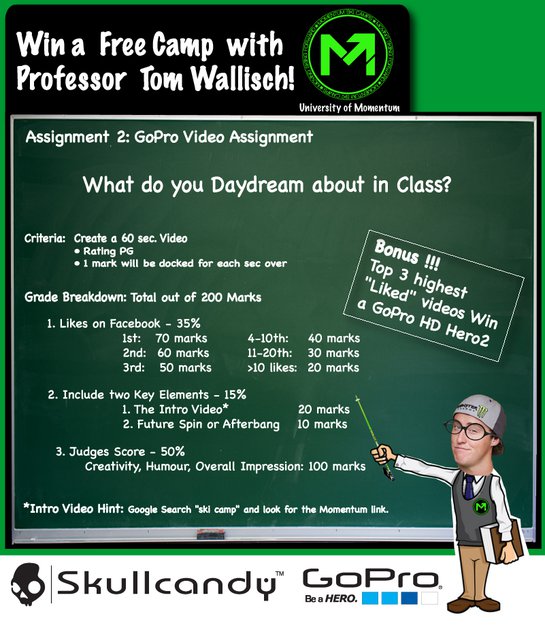 Here's the Secret Intro Video:
You can download it off Vimeo or HERE
Rules and Regs:
Use Mail Big File to send your edits to wallisch@momentumcamps.com
From there we'll upload them on April 16th and the voting will begin!