… or atleast that´s what the coffe-cup said.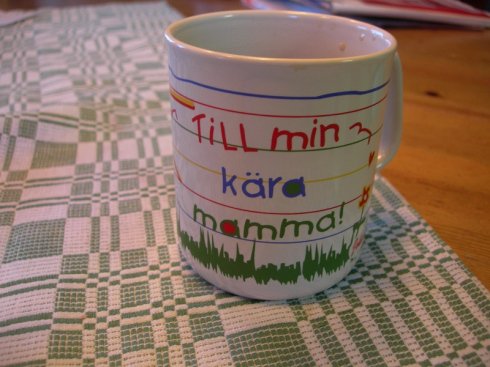 Kim made coffee this morning. And in my over-excitement I just took the cup he gave me without a doubt.. Should have seen that one coming, since I was the one cooking breakfast and weaking him up. "To my dear mother" was the text written on it… Thanks KIM!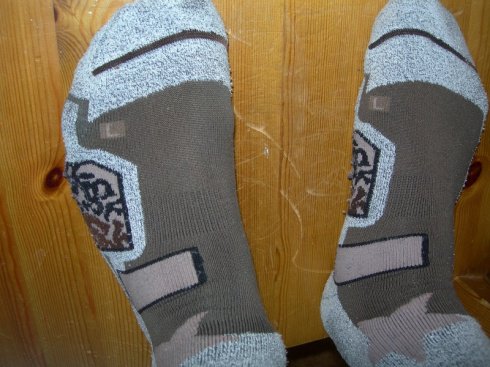 One man – two socks? I sure hope I won´t be turning left all day thanks to this little packing-mistake. Right is wrong – Left is the new right!
Sun is coming up, and Tandådalen skiresort have been rebuilding their park-features last night. Should be fun!