I've been working for Newschoolers for just over a year now and there's no doubt that it's been one of the best years of my life. I've done keg stands at Rails to Riches, crashed in the Red Bull suite at Foret Urbain, had lunch and a private mountain tour with the marketing managers at Sugarbush, shredded with the Drama Llama at Loon, lost our intern at SIA, tested skis at Copper, and the list just keeps going.
But none of that even came close to how stoked I was to be sitting in the Montreal airport waiting to head to Newschoolers Week at Windells. I mean are you kidding me? I get to ride Hood in July! And in typical Newschoolers fashion, shit hit the fan before even getting the final boarding call. A good friend came back to town after a few months away, and with an 8 AM international flight the next morning I had two choices: 1.) Do the responsible thing and spend the night watching Game of Thrones with my girlfriend who I won't see for 3 weeks, or 2.) Finish all the leftover alcohol in my apartment and pray I don't sleep through the alarm. Needless to say, I was pretty hung over…
Turns out looking and smelling like you just finished a shift at the brewery, while carrying ski boots through customs in the middle of June does not a happy TSA agent make. I swear, based on the looks people were giving me with my boots you'd think I was wearing a T-Shirt that said "God hates fags".
After getting passed to a third agent I came to the realization that they must have all got together that morning and decided today I would make the perfect outlet for all their pent up aggression towards everyone who bullied them in grade school. An hour later my flight had left and I was still in the back room trying to explain to an obese man on a power trip that "yes, there is skiing in July"
But that's life, and there aren't too many things a few Ceasar's can't fix. Two delayed flights and 20 hours later I was in Portland.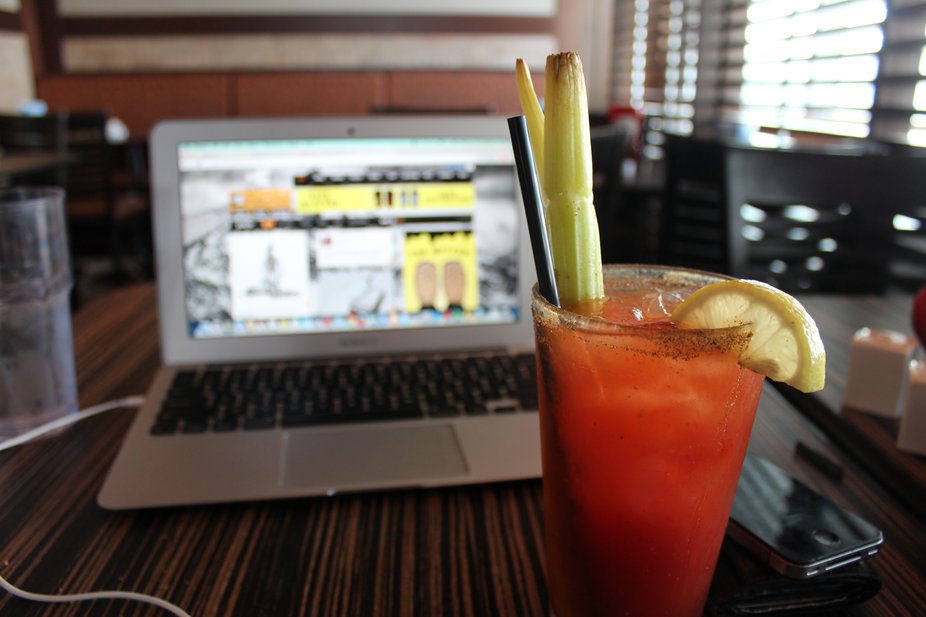 After crashing in the cheapest motel we could find we linked up with the ON3P crew for a quick breakfast and a tour of the factory. It's not as though I didn't think this before, but now there's no doubt in my mind – those guys are legit! They walked us through about 20 different steps from start to finish that to them didn't seem much more difficult that than reciting the alphabet. And what's insane is that these guys built the whole thing from the ground up with all home-made machinery. Then with four fresh pairs of skis in the car we we're back on the road.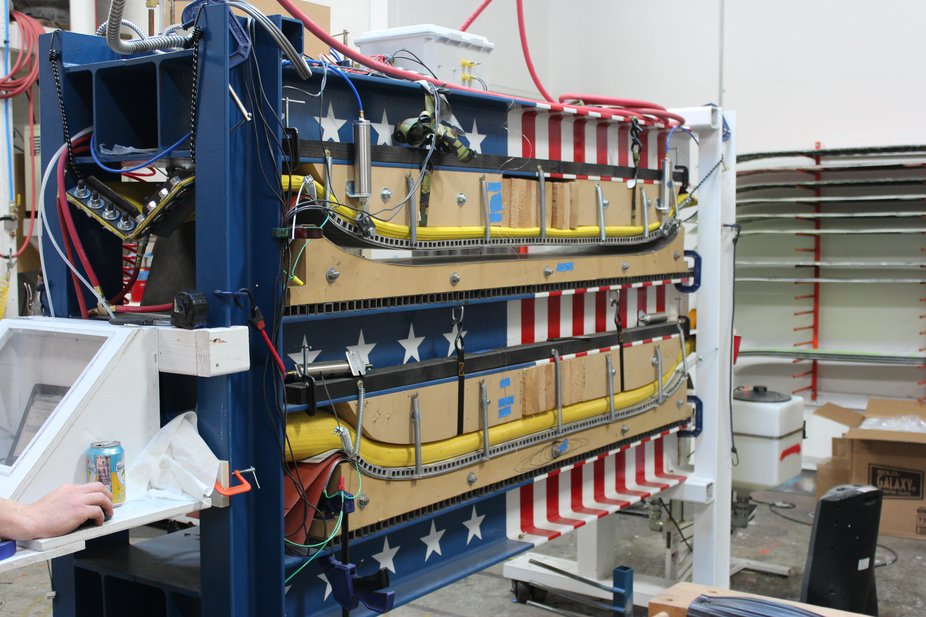 Custom designed ski press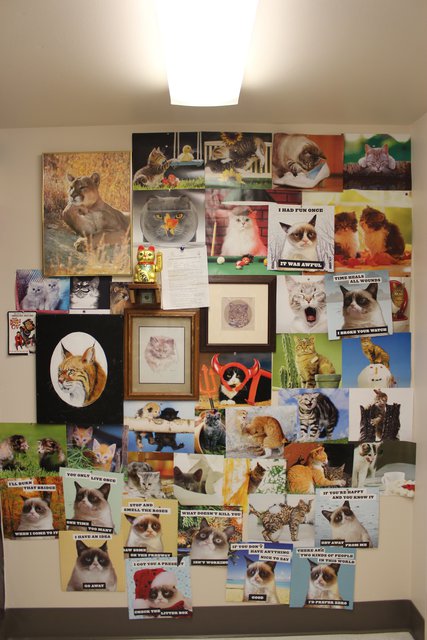 Cat Wall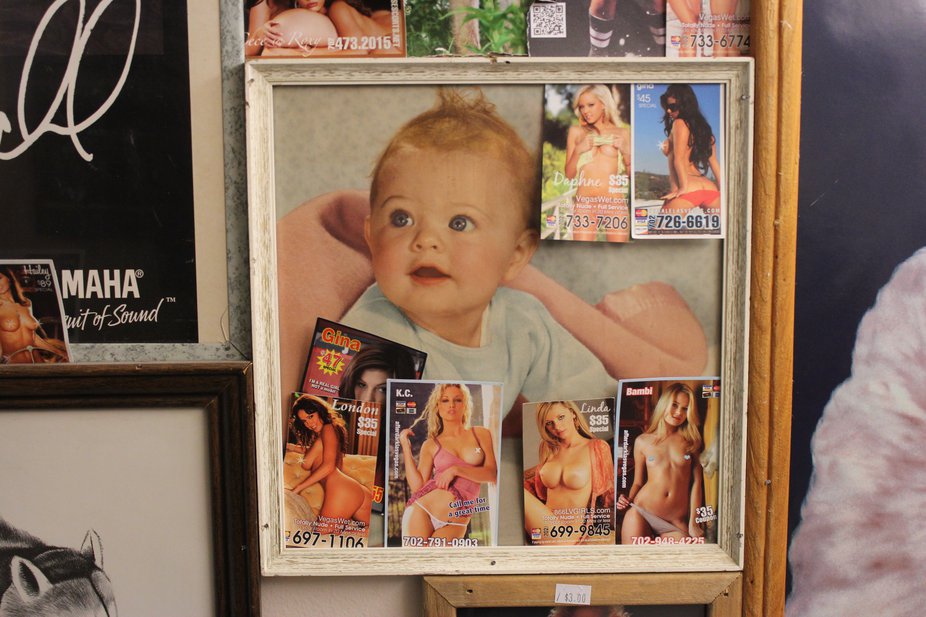 A little ON3P bathroom porn
We're rolling deep with a crew of 13 and won't fit in the pro-house so they've got us posted up in an unused part of The Ark (Windells Staff housing) called Mantana. It's about as grimy as camp housing can be, but there are smiles all around. I definitely get why all these people are out here working for next to nothing and sleeping on bunk beds because there's just something about this place. Every person you meet is chiller than the next and while I'd say I've got about as good a job as you could ask for – I'd trade it for theirs in a heartbeat.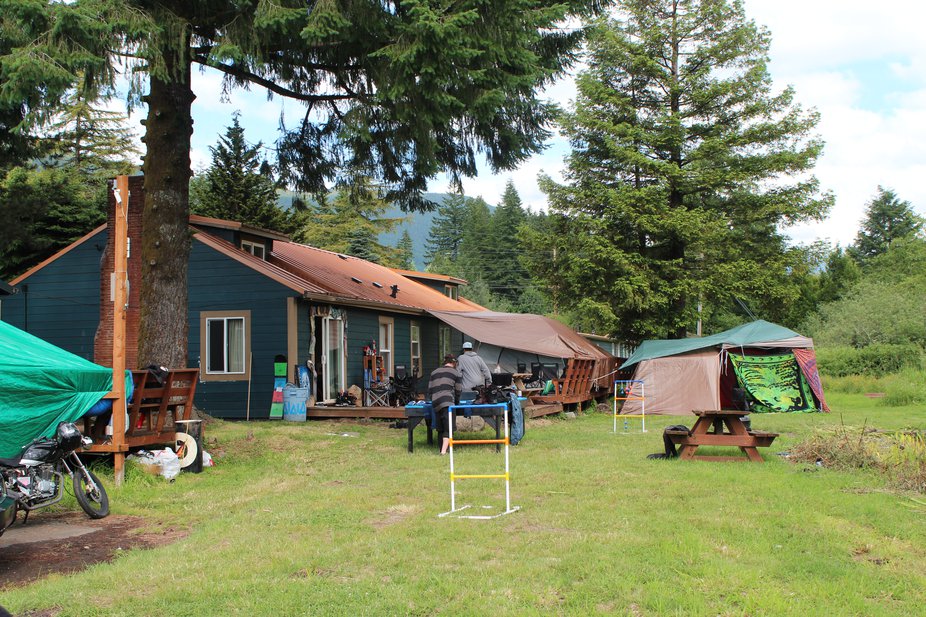 Tents out back of the Digger house
At that point it was looking like one of the best trips yet and I hadn't even made it up the mountain. Definitely going to be a great week...