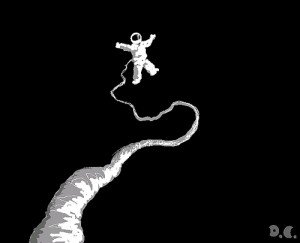 Here are a few tips for when you shoot with your dSLR tethered to a computer. We've learnt these lessons the hard way.
Try it out beforehand with the particular computer and camera that you will be using. Hardware has a way of doing strange things when you least expect it.
Shoot to CF card and hard disc simultaneously. That way if your file gets corrupted en-route to the computer, you'll at least have a backup in the card.
Ensure that you have enough space in both locations.
Ensure that your power outlets and computers are well grounded. Improperly earthed outlets could end up sending a current through the camera's body giving the photographer shocks and putting all your equipment at risk.
Have a backup cable in your camera bag, and an extension too. Bring a lot of tape to tape it down to a secure surface.
Photo by NET9
This post was published on Beyond Phototips.com if you like what you're reading, please visit the website.
Similar Posts:
Tiny Tips 14: Hold your Camera Right
Tiny Tips 15: Hyperfocal Distance in Street Photography
Tiny Tips 16: Always Use a UV Filter
Tiny Tips 13: To the Aspiring Professional ? Know Where Your Money Lies!