The most random series of events played out last night and today.  Yes entirely and utterly random, so I sleep in and miss my park shoot with Poor Boyz (fell asleep in Timberline Parking lot) and so I try and call Alport to get me up there for the shoot no luck.  So I am sitting in the parking lot, and a car pulls up, little do I know that the person in the car is Bruce Weber, world class photographer.  He tells me about the Ralph Lauren Winter collection shoot they are doing and they want to shoot some photo's of me.
ÂÂ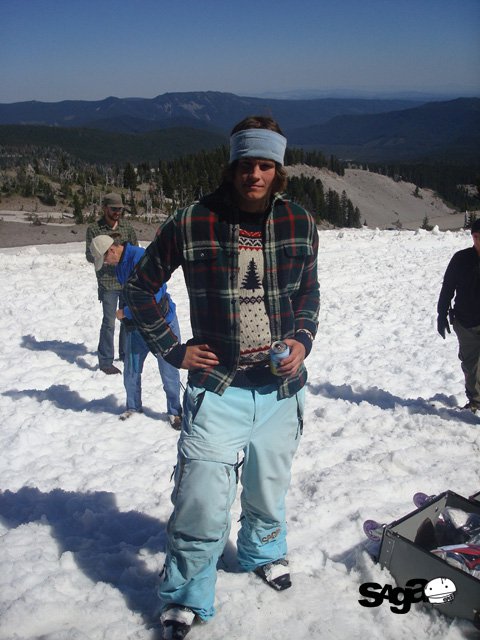 Vintage Saga Pants to go with my Vintage sweater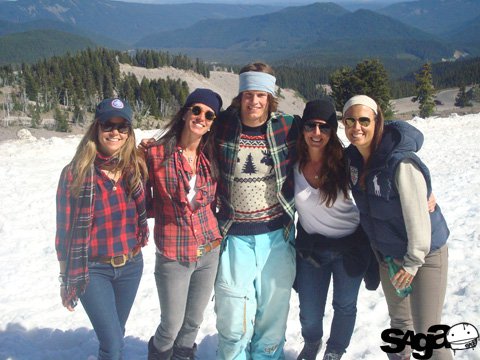 The Photo Crew, They make sure us models get taken care of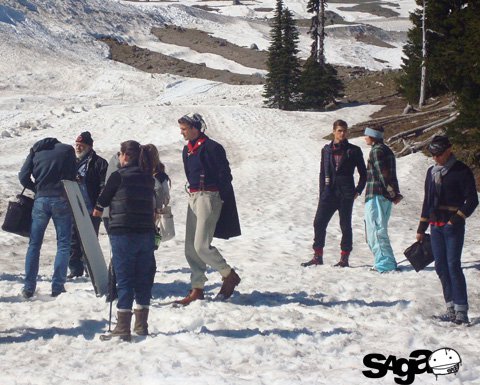 Just some Small talk with a super model in tight pants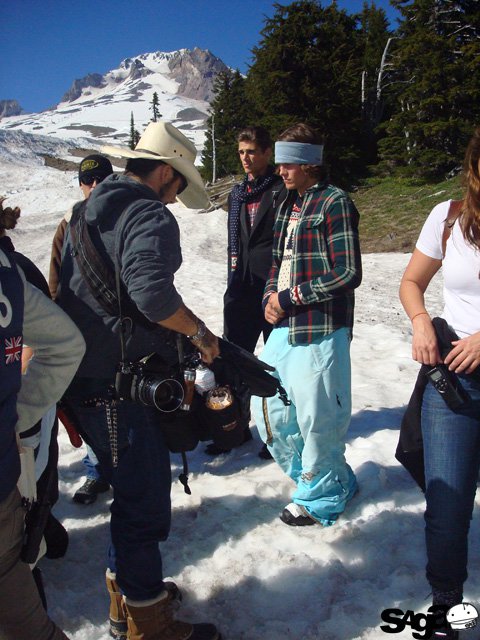 Mt. Hood Looking Good
ÂÂ
ÂÂ
I find this to be pretty bizzare so I show up the next day and I am thrown  in the mix with all these uber models, crazyness, they paid me 50$ and I guess if they run an ad I get some bomb skrilla, we shall see. Either way, I was photographed by a legend, I saw some extremely gorgeous Russian Models, and I WAS WEARING SAGA PANTS THE ENTIRE TIME, haha you preppy queers I'm never wearing a knit sweater with moose on it ever again, even though they let me keep the sweater, should look good at the next Christmas party.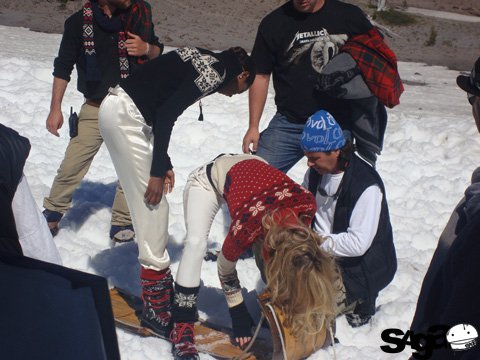 I photographed these lovely ladies in a precarious position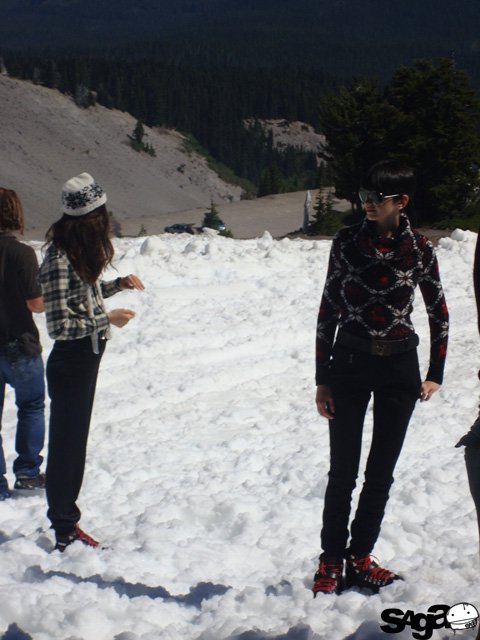 Skinny Hot Models
Wearing Make-up… shit
ÂÂ
Some of the campers also got in on the mix! YEA WINDELLS RALPH LAUREN COLLABERATION!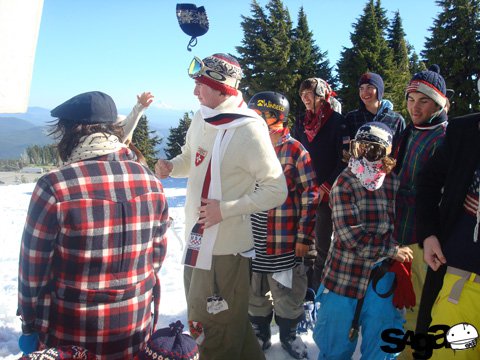 Campers getting photographed, damn those hats are sick