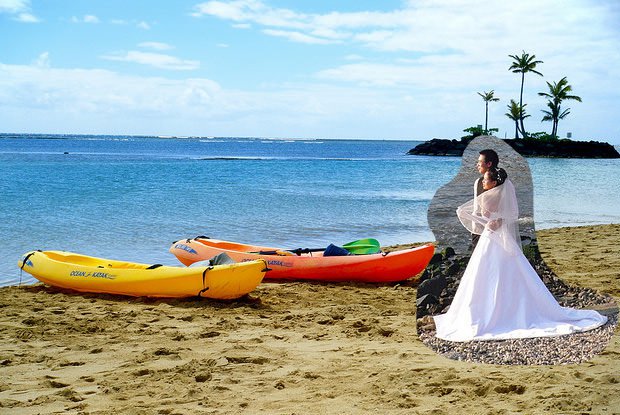 A strange bit of news coming out of China: couples are opting to have their wedding photos faked using Photoshop due to rising photography costs.
Rising cost of a wedding photo-shoot is forcing some Chinese couples to get their wedding albums prepared with the help of morphing offered by various online photography-related agencies. With the help of computer software like Photoshop, a couple's ordinary photo can be added with wedding dresses, flowers or even a tropical island setting to create faux wedding images.
While the cost of a professional shoot in China can run upwards of $950, having your wedding photo album faked by online Photoshopping businesses only costs $50.
Chinese couples opting for faked wedding albums [Yahoo News]
Image credit: chinese wedding by chokola and Hawaii by Sarah_Ackerman