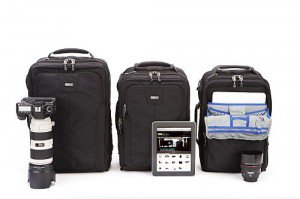 Santa Rosa, Calif. ? Think Tank Photo announced today that in May it will release the Airport? series, a new line of travel-specific, high-capacity camera backpacks designed with maneuvering through airports quickly in mind. The three backpacks ? the Airport Accelerator, Airport Commuter, and Airport Essentials – integrate quick access pockets for both laptops and iPad, a top pocket for boarding passes, and three robust handles to ensure easy placement and retrieval from overhead bins.
The Airport? series makes life easier for the traveling photographer. All meet international carry on size requirements. The two smaller bags, the Airport Commuter and the Airport Essentials, are designed to fit under-seat in regional commuter planes.
Their light, adjustable, contoured harness provides comfort along with lumbar support. The air mesh paneling keeps backs cool. The height-adjustable sternum strap allows for the perfect fit. A removable waist belt, side water bottle pocket, tripod/ monopod mounting system and seam sealed rain cover extend their versatility. Adding even more functionality, these backpacks can be used with Think Tank?s Pro Speed Belts for additional support and capacity by adding component pouches and cases from the company?s Modular Rotation Component System. For photographers who travel by air, these bags deliver on the three ?C?s?: Carry-on size, Comfort, Capacity,? said Doug Murdoch, Think Tank?s co-founder and lead designer. ?Their design, build quality and functionality are second to none.?
The three sizes allow photographers to select the best fit for their needs.
Airport Accelerator accommodates two pro size DSLRs, six to eight standard zooms, a 500 f/4.0, iPad, and up to a 17? laptop. The largest of the three, this one has a padded removable waist belt.
Airport Commuter accommodates a pro size DSLR, four to six standard zooms, (increased depth holds a 400 f/2.8), iPad and 15? laptop .
Airport Essentials accommodates a standard DSLR, four to six standard zooms, iPad, and up to 13? laptop.
Features include:
Bottom hinge opens bag completely for quick and unencumbered access.
Cable lock and locking YKK zipper sliders for added security.
Laptop and iPad stored in a separate locking zippered compartment.
Light, comfortable and contoured harness system.
Tripod/monopod mounting system.
Top zippered pocket for boarding pass.
Removable waist belt for additional stability when walking, running, etc.
Easily accessible front organizer pocket.
Seam sealed rain cover included.
Airport Accelerator
Exterior Dimensions: 14? W x 20.5? H x 9? D (35.6 x 52.1 x 22.9cm)
Interior Dimensions: 12.5? W x 18.8? H x 6.8? D (31.6 x 47.8 x 17.3cm)
Laptop: 12.3? W x 17.5? H x 1.5? D (31.2 x 44.5 x 44cm)
Weight: 4.8-5.5 lbs (2.2-2.5 kg)
MSRP: $279.95 (U.S.)
Airport Commuter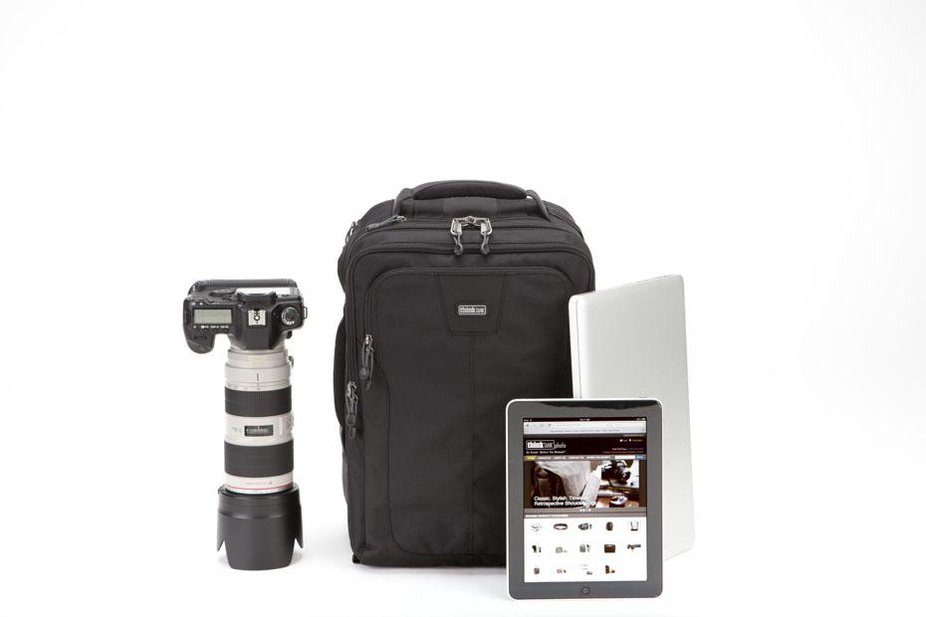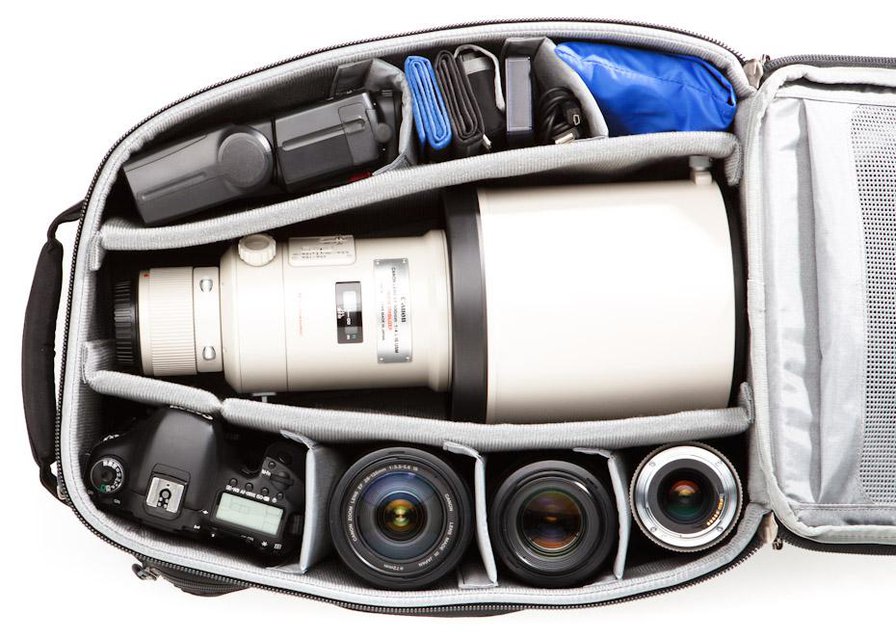 Exterior Dimensions: 12.5? W x 18? H x 8.5? D (31.6 x 45.7 x 21.6cm)
Interior Dimensions: 11.5? W x 16.3? H x 6.8? D (29.2 x 41.4 x 17.3cm)
Laptop: 11? W x 16? H x 1.3? D (27.9 x 40.6 x 3.3cm
Weight: 3.6-4.2lbs (1.7-1.9kg)
MSRP: $199.75 (U.S.)
Airport Essentials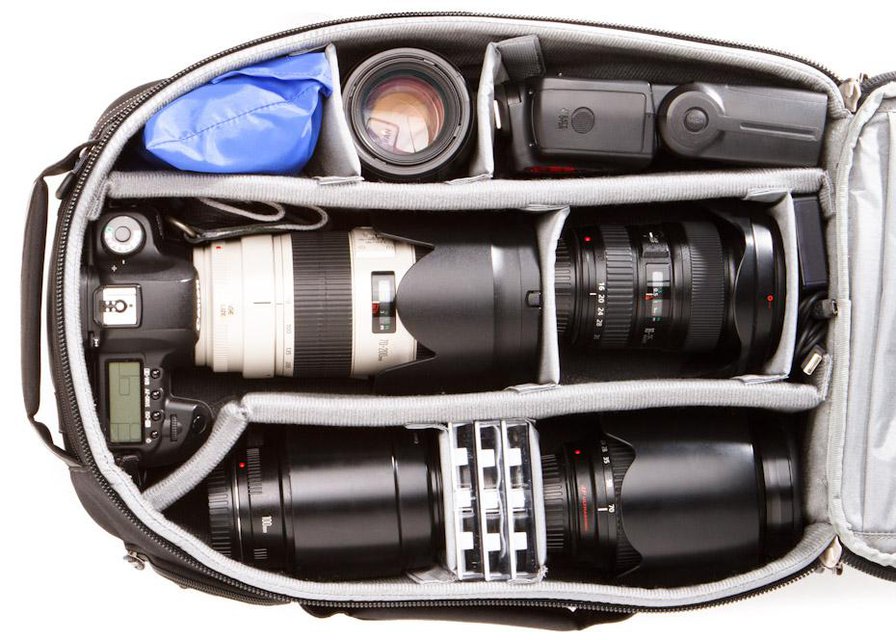 Exterior Dimensions: 11.5? W x 18? H x 7? D (29.2 x 45.7 x 17.8cm)
Interior Dimensions: 10.6? W x 16.3? H x 5? D (27 x 41.4 x 12.7cm)
Laptop: 10? W x 15.5? H x 1? D (25.4 x 39.4 x 2.5cm)
Weight: 3-3.6 lbs (1.4-1.6 kg)
MSRP: $175.75 (U.S.)
 

Support the site
If you enjoyed reading this post and found it helpful, please consider supporting the site by making your next photography purchase by clicking through one of the links below.
B&H Photo
Amazon.com

Adorama
Zacuto
Outdoor Photo Gear
ebay

Think Tank Photo -As a friend of this site, clicking through to the Think Tank site and spending more than $50 will earn you a FREE bag when you reach the checkout. Choose from several different accessory or modular bags for FREE!
Borrowlenses.com
DROBO Enter coupon code DANCARRPHOTO for up to $150 off on certain models.
Clicking through these links doesn't cost you a penny more but helps me to bring you new, fresh content.Thanks for your support !