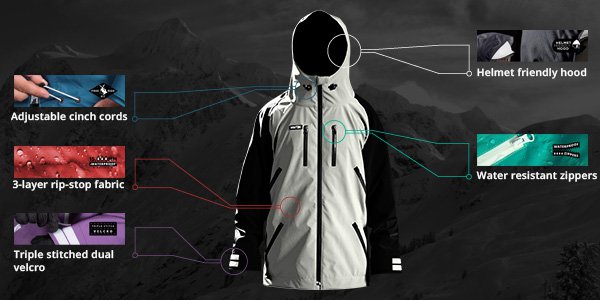 Here at NWT3K we're all about customization, but more importantly customer feedback. We love listening to our loyal customers and making changes to better fit their needs. In our first season we received a ton of feedback regarding our custom ski jackets and as we've mentioned before, you spoke and we listened.
So, what's new with our custom jackets?
1. Lined Throughout
The largest difference you'll first notice is the new mini-mesh moisture wicking liner throughout the interior of the jacket. Last season NWT3K custom jackets were strictly just shells – meaning that they had no interior lining and the jacket was composed solely of the 3-layer shell material.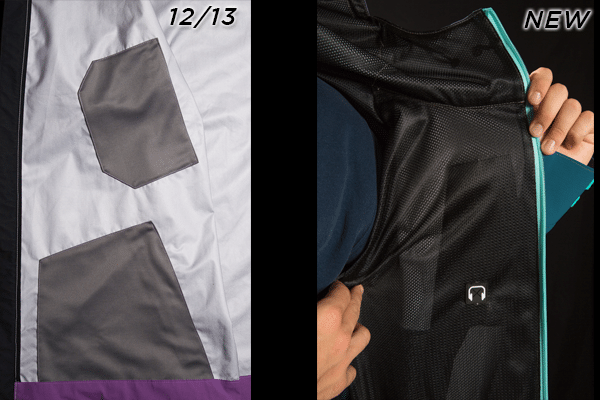 This year every custom jacket now includes a mini-mesh moisture wicking liner. This new lining provides for added insulation, new optional features and improved durability.
2. Pow Wrist Gaiters
By popular demand, custom jackets now include the optional feature to add wrist gaiters. In order to make this optional feature come to life we had to add an interior liner throughout the jacket - without an interior liner it's very difficult to include wrist gaiters without sewing directly through the face fabric. We now offer two optional jacket features: side vents & pow wrist gaiters.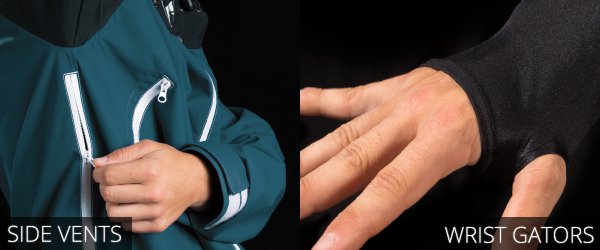 3. Hidden Cinch Cords
Minor changes can make all the difference. We've moved the jacket cinch cords from the front of the jacket to the sides of the jacket. Placing them on the inside of the jacket the cinch cords are now hidden away.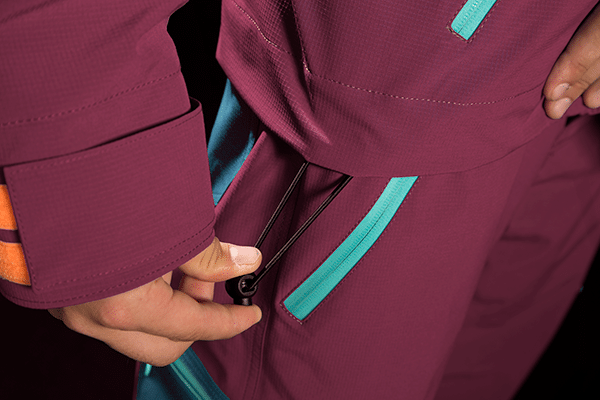 4. New Sizes
We now offer 7 sizes XS-XXXLt. We still have the sizes for those of you that love the bigger fitting, roomier jackets. But we now offer smaller sizes for younger and different skiers alike.
Be sure to check out the new NWT3K ski jacket and our guide to how waterproof jackets work for more information.
Any questions or comments you have leave them below and we'll do our very best to get back asap.
Here's to an awesome season ahead - shred on!