I love engagement shoots. Having the opportunity to capture a couple's story in a creative and unique way is absolutely energizing.
Unlike the typical styled portrait shoots, its really important to incorporate elements of the couples story into the shoot. Their interests. Any family history that they appreciate. And of course, their own Love Story.
Follow these rules of thumb for a smashing and uniquely styled E-Session.
Keep it authentic to their story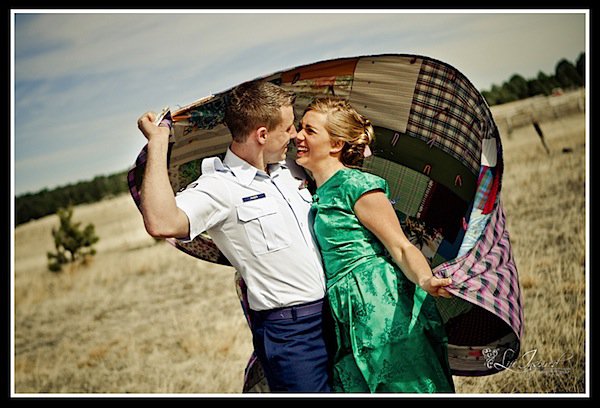 Heather and William have a sweet "young love" theme to their story. They met and fell in love as very young teenagers, but split up after needing time to grow personally. 7 years later they went "all in" and became engaged. We wanted to portray the sort of innocence of "first love" with their story. Having a vintage theme seemed appropriate to highlight this.
Decide on a theme
With William in the US Air Force, we decided to go for a vintage "greatest generation" theme to the E-Session. We wanted to create photos like what may be seen from flipping through their grandparents photo albums.
Enrich the shoot with past and current hobbies and interests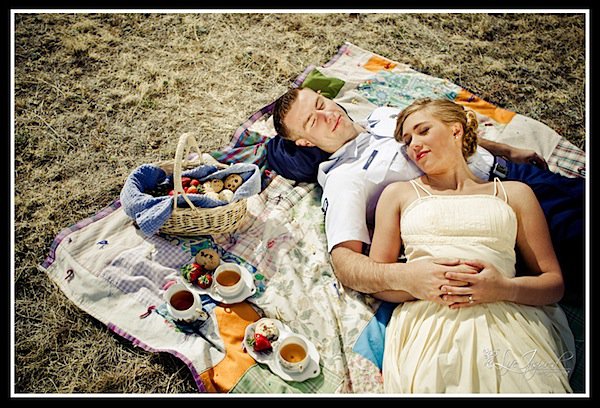 Heather decided to raid her grandmother's collection of vintage props and clothes to bring a true authenticity of that "greatest generation". Heirloom china. A homemade patchwork quilt. And a woven basket. William worked with horses as a younger teenager and was comfortable handling our horse (who did have a mind of his own). These elements added such a dynamic and special feel to this shoot.
Engagement shoots are one of the most enjoyable photoshoots to plan – make it that much more with a theme!
Post originally from: Digital Photography Tips.
Check out our more Photography Tips at Photography Tips for Beginners, Portrait Photography Tips and Wedding Photography Tips.
Themed Engagement Shoots