We're halfway through our road trip through several of the Powder Alliance resorts.
Check out our intro to the trip here: http://www.newschoolers.com/membernewsread/4-Dudes-Subaru
Article from our first stop:http://www.newschoolers.com/news/read/NSxPowder-Alliance-Stevens-Pass
Article from our home resort: http://www.newschoolers.com/news/read/NSxPowder-Alliance-Schweitzer
As we get ready to drive from Hood to Tahoe our home resort is getting dumped on, with a lot of deep days occurring while we are on the road, we quickly realized that the weather is fickle, and probably out to get us.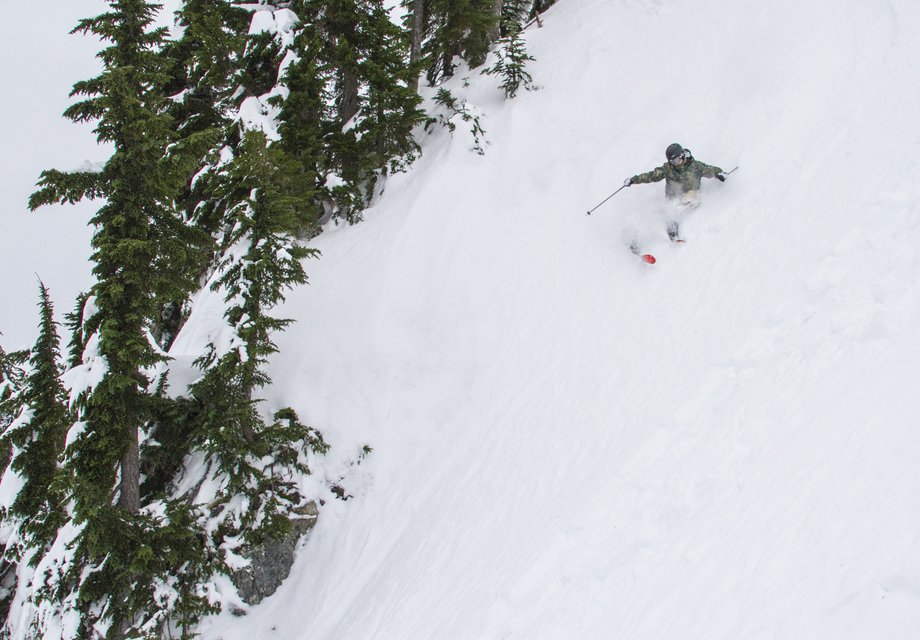 People say "The grass is always greener on the other side." As a skier I'm more happy when my grass is white and the other side is green but I think the idea translates into "It's always snowing when you're not there." Ever since I started skiing I've known that nature's fickle forecast weights any travel decision with risk.
My first year skiing the mountain got dumped on while I was taking finals. I sat in classes, studying while they left off measuring snow in inches and moved to feet per day. I spent the next spring break in dry, sunny California watching the snow pile up at home. As we left, California was hit with record snowfall and traffic slowed to a crawl as we plowed through two feet of fresh. I got home and skied dust on crust. No matter where I go it will be snowing more somewhere else.
It's pretty much guaranteed that you will be skiing this: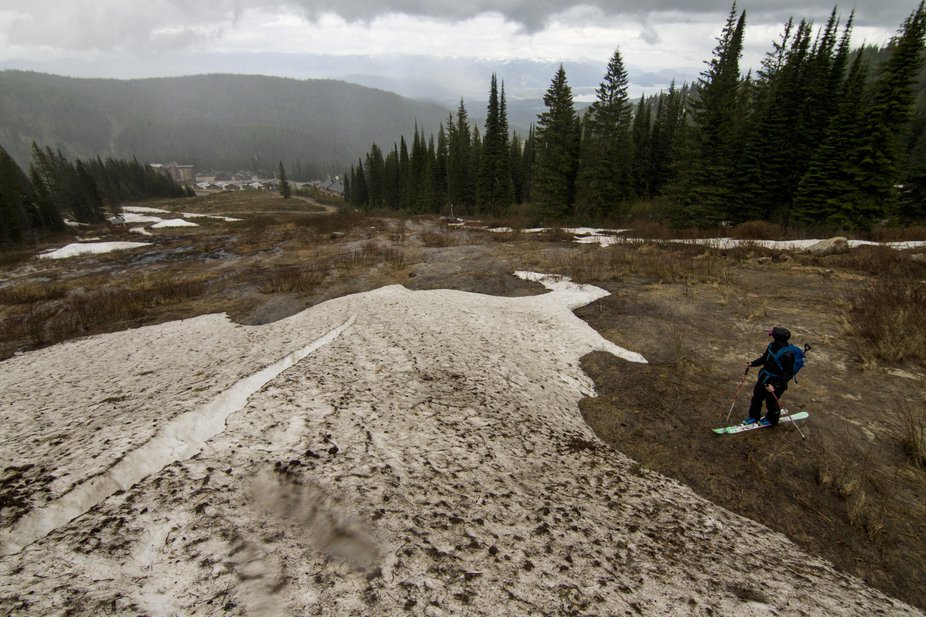 When home looks like this: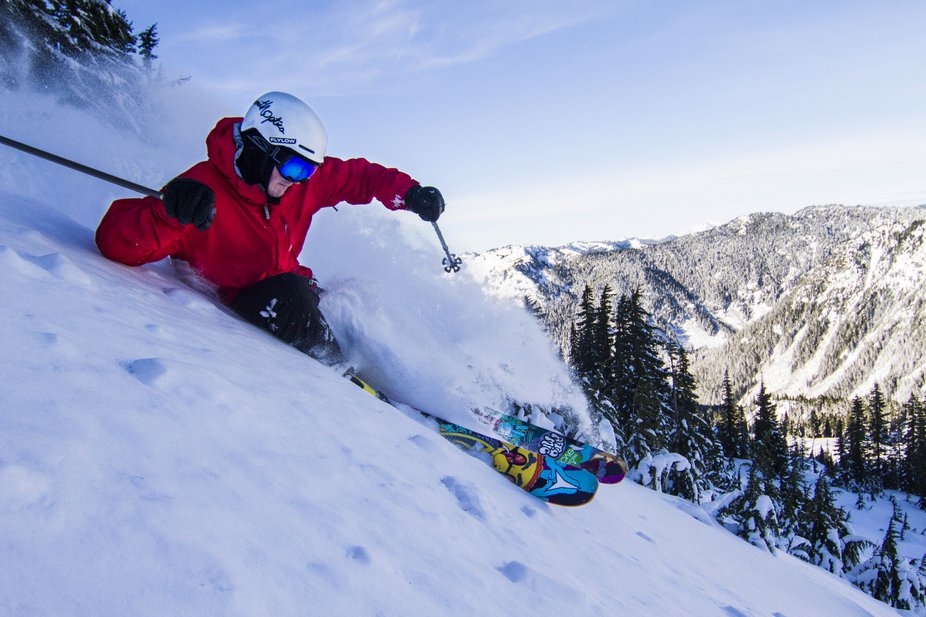 If I some how make it out to Japan for a winter it's just about guaranteed that the Northwest will break records for snowfall while Hokkaido has to limp through a season on man-made snow. I used to obsess over it, trying to plan my trips and skiing around predicted snowfall. I quickly realized that trusting the weather man is just a few steps lower than trusting a Nigerian Prince, and the weatherman's promises are usually less amusing.
Now I try to just let it go. As we embark on this road trip we'll be spending 9 days away from my home resort. Weather forecasts don't look great for some of the resorts we are visiting and conditions are getting pretty dang good at home. We're skiers though, not gaper tourists. We'll make just as much noise whooping and hollering skiing two inches of crud as we would in nipple deep blower. Cossacks are fun just about anywhere and low snowpack just makes the cliffs bigger.
Don't spend your life checking other resorts' websites and agonizing over dew points and snow-line altitudes. You'll just end up spending your time tearing at your hair, cursing Url, and wishing you were somewhere else. Believe me, it's hard to pole whack or throw a good spread eagle while you are tearing at your hair.
We're skiers, we are blessed as it is with our time in the mountains. Yes, the grass will always be greener on our side and the snow will always be deeper where we are not. Just be stoked to ski wherever you are and when you get down just remember the words of Jeff Rich: "The grass is always greener around the fire hydrant."