Working with great talent is awesome, but really good athletes are the hardest to find.For the most part they don't even care about random photographers that approach them.  But if you want to improve your portfolio, realize an idea for a shot you have, or even if you just shoot for fun, you can easily approach random athletes and ask to shoot with them.  The "problem" is that very often they turn out to be not as good as you thought, or as they told you they would be. That shouldn't discourage you by any means, just the other way around.  The good news is that you just need the beginning or the peak moment of the action, and the ending doesn't always matter.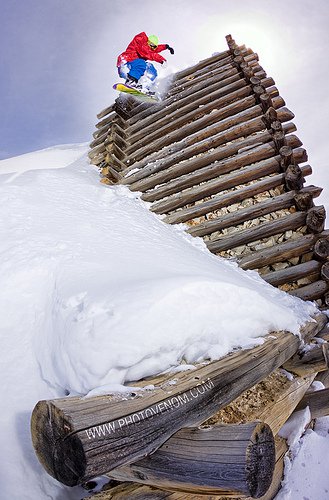 Even people who are "pretending" to do something good, will be enough to pull off at least the beginning of a hard trick.  Even when you don't have access to premiere action, you can still capture great shots.There are few things you should keep in mind when shooting with people that are good but not great.Don't focus on the trick and don't make them try things they are not comfortable with.  Talk to them, and find out what their favorite trick is, and what else they are comfortable with.  There is always a chance that you could get a great shot while they are trying something out of their comfort zone, but usually tricks that the athlete is comfortable with end up looking better.  Remember, sometimes the tricks that aren't the most difficult or technical will look the best.
Don't forget you are a photographer.  As a photographer you should be striving for the peak moment of the action…not what happens afterwards.  As long as you are not shooting video, you should be fine with an athlete that can do the tricks for the most part or just every now and then. Shoot in the beginning, and middle/peak of the action, not the end.  Unless it's a sequence, the outcome doesn't matter.  It sounds like cheating, but hey, a great portfolio is worth it!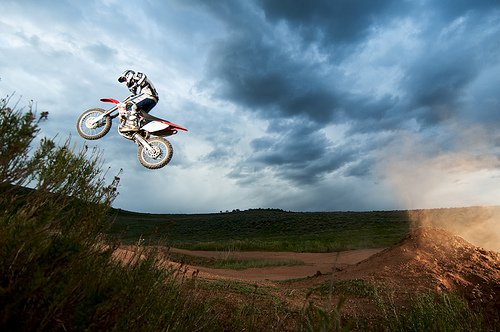 Make sure the rest of the elements are top notch.  Before you ask the athlete for a different or better trick, make sure that all the other elements in your shots are great. We are talking about composition, lighting, backdrop etc. Often times epic locations, combined with simple tricks make for outstanding shots.After all, just shooting some action always feels great, so whatever situation you are in….just enjoy it, and make the best shots you can with it!