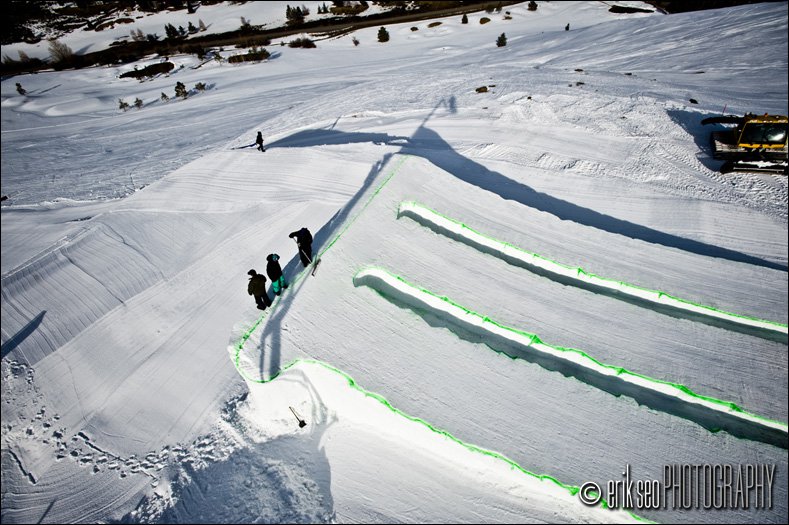 After all the activities and hype the day finally came to shoot on the giant Monster claw jump. A radio show, poster signings, shotgunning Monster Energy drinks, entertaining hammered drunk locals, redneck truck stop shopping and a urban handrail session later the time for the big show was finally upon us.
We started the day, again with a Monster shotgun. This time Ian Cosco was the unlucky recipient of a can full of jitters.
The day was pretty mellow as most of the morning was spent with the skiers sessioning the public park with the local crew. My day was spent trying to get the cherry picker all setup next to the jump. It was a pretty interesting experience as the cherry picker isn't exactly designed to be stable in snow with flat discs at the end of the legs. Myself and one of the cat drivers spent a few hours trying to get things setup right with the cherry picker as it tried to slide down the mountain. Considering I was going to be about 35 feet off the ground in 25mph winds, I wanted that thing to be buried in snow! In the end the cat driver built a flat-ish pad of snow for the cherry picker to sit on and then buried the legs in snow and let it set for a few hours. That made me feel a LOT more at ease.
With the cherry picker dialed we were ready to go, as the sunset drew closer the show finally began.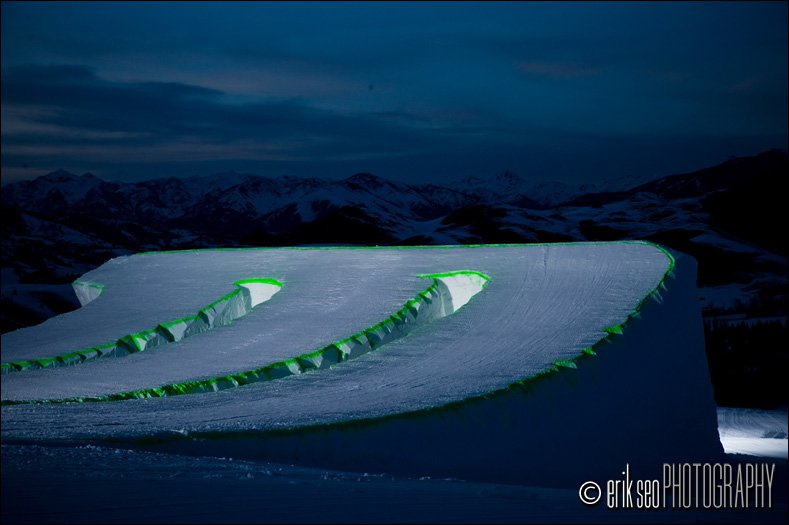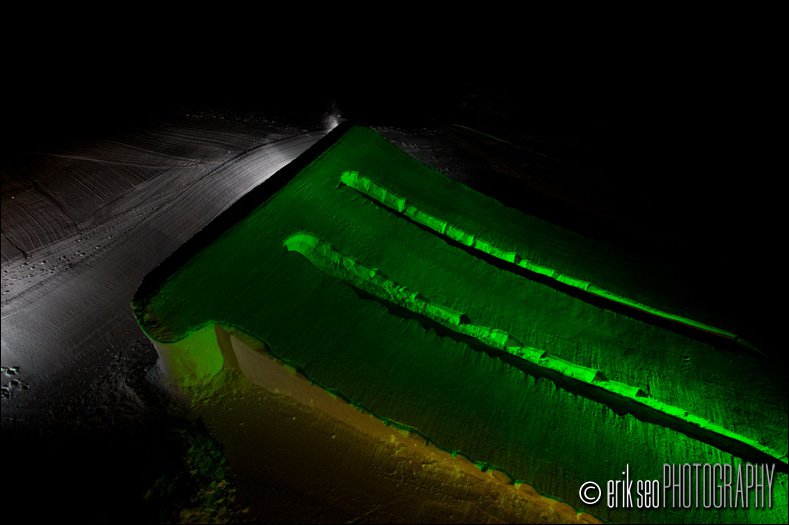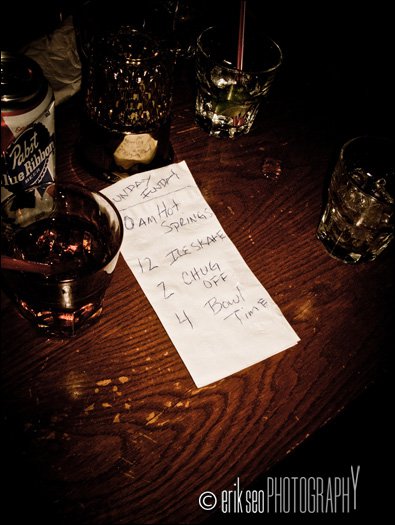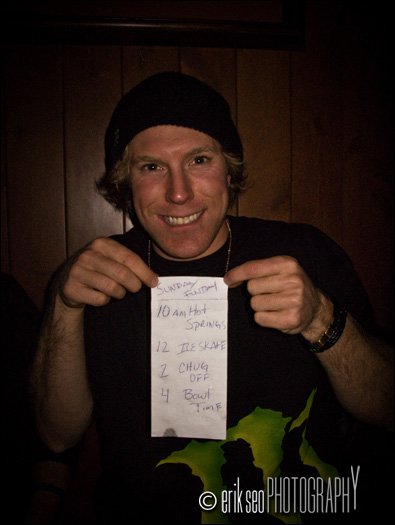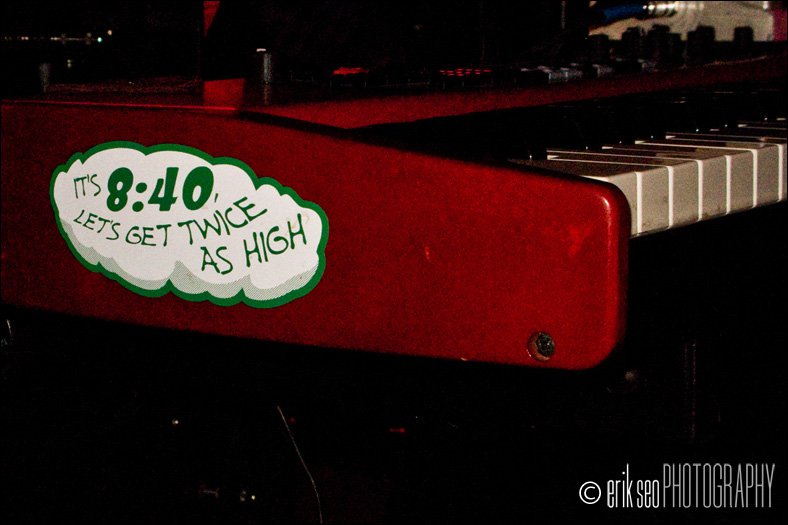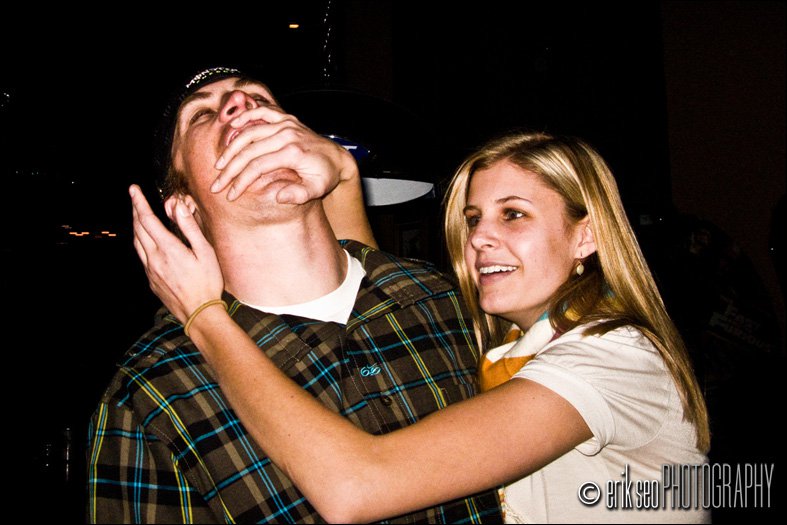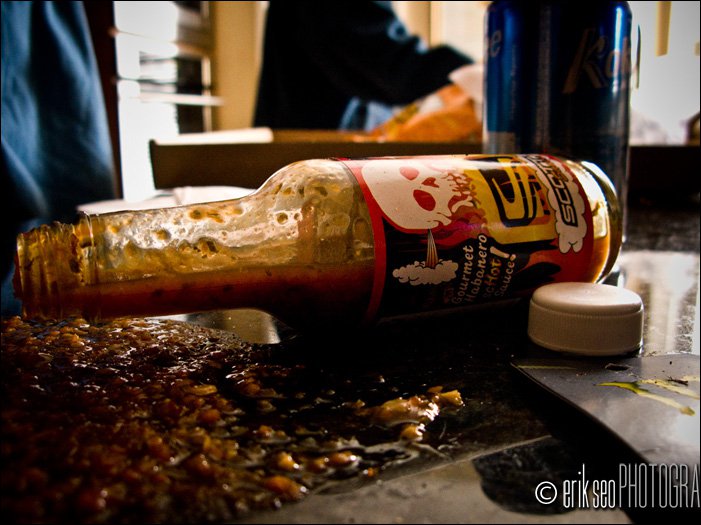 With the jump shoot and the party night in the bag, Sunday fun day was to follow with a bunch of random and entertaining activities that were planned for us.