The last World Cup was held last Saturday (18th January 2014) in Gstaad, this was the last chance for riders to gain FIS points in hope to get a spot and go defend their country in Sochi. In the end, Lisa Zimmermann (GER) and Jossi Wells (NZL) took the first place on the podium followed by Katie Summerhayes (GBE) and Jesper Tjäder (SWE) in second and Silvia Bertagna (ITA) and Fabian Boesch (SUI) in third. This first place for Lisa places her on the top of the FIS ranking for women slopestyle.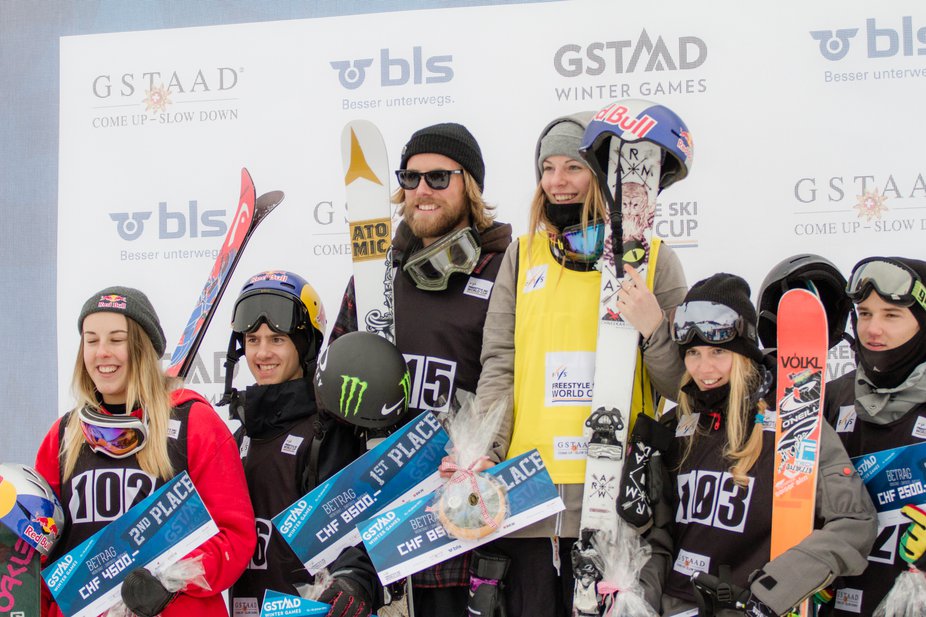 Podium of the World Cup in Gstaad (Switzerland)
The course consisted of three jibs, a down box, a down rail, and a DFD followed by a section containing a flat box and a flat rail, pretty rudimentary for a World Cup. Then there are the thee jump, that, for a World Cup where kind of small, the first one was a stepdown and I believe around 7m/23feet (lip to knuckle), the second was also a stepdown a bit longer then the first and maybe around 12m/40feet and finally the last jump was a stepover with about 10m/33feet of deck. Although the jumps where kind of small for the level of riding, the riders where able to land way down the landing and not have to much compression to be able to continue the run with enough speed.
Even thought the course was not up the level of the comp, the shappers did a great job on making something skiable, there was literally no snow there to work with.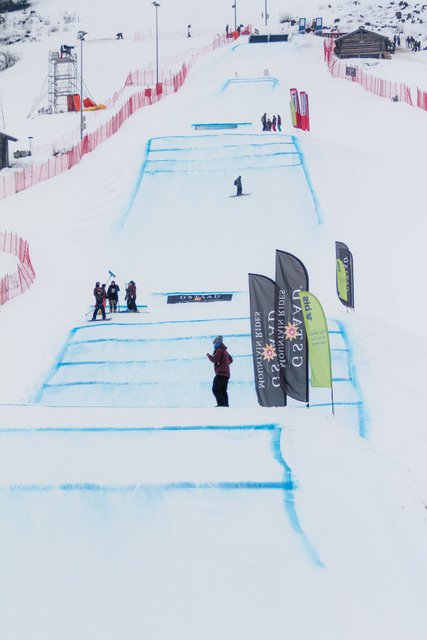 The course named Huble Proline
The day started off with the qualification for the women, Lisa qualified first in her first run and took a mellows second run and sliding rails in a racing tucked position, pretty funny to watch. She was followed by Coline Ballet-Baz in second and Silvia Bertagna in third. Also qualified where Eveline Bhend, Ring Fillippa, Katie Summerhayes, Emma Dahlström and Dominique Ohaco.
Julia Marino (Paraguay) on the down rail while the qualification round in Gstaad
Then came the finals, each rider had two runs and the best one counts, first the ladies had a run then the men and back again to the ladies.
After the ladies first run, Lisa was already in first, Katie in second and Silvia in third which didn't change in the second run. Lisas first run consisted of a 270 onto the down rail, a 450 off the flat rail into a 720 tail, then a cork 5 safety followed by an unnat switch 720 safety on the last jump for which she got a score of 91.20. For her last run, she had already won but still did a cork 9 on the first jump, but ended up loosing speed on the second one and just finished her course with a penguin belly slide.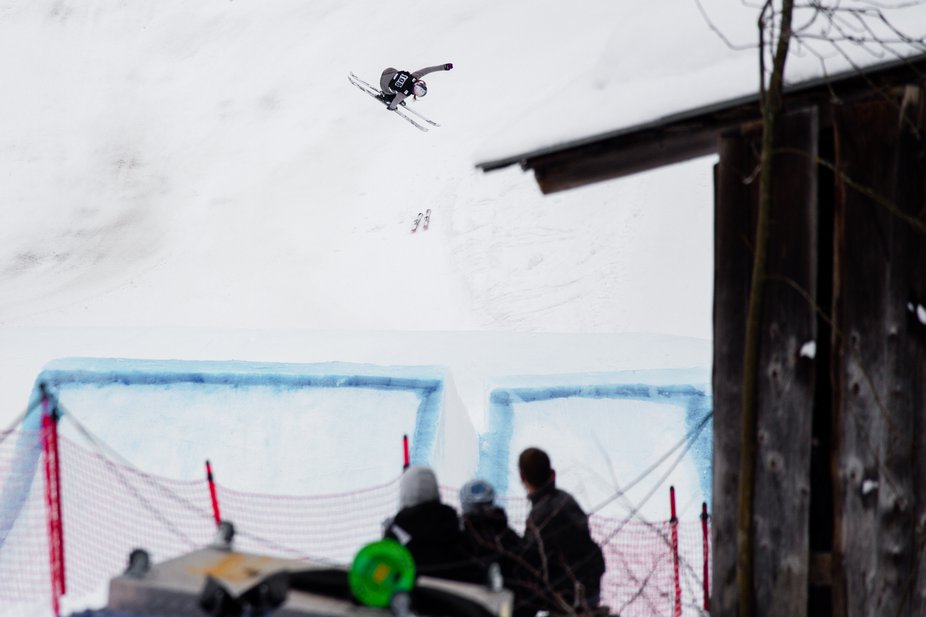 Lisa Zimmermann cork 5 safety with her braid flailing in the air
Katies run consisted of a switch up 270 off the down box, a 270 of the rail, a switch 5 japan, an 720 japan and finished her run with an unnat 540 which earn her 80.00 points and places her in second position.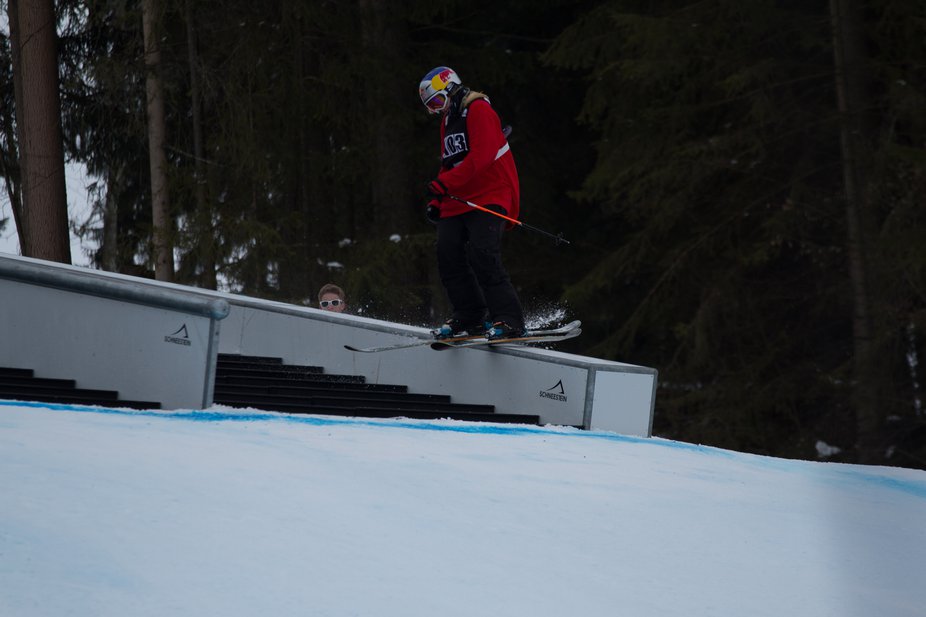 Katie Summerhayes switch up 270 off the first down box
For the men, the qualification round was on Friday and the qualified where (in order of qualification) : Jesper Tjäder, Jossi Wells, Jonas Hunziker, Aleksander Aurdal, Fabian Boesch, Oscar Wester, Luca Tribondeau, Christian Bieri, Luca Schuler, Andri Radetti, Antoine Adelisse, Till Matti, Markus Eder, Jeremy Pancras, Elias Ambühl and finally the one and only Candide Thovex.
After the first run, the top three where Jossi, Jonas followed by Andri. On the second run, Jossi upped his score to 88.40 with a run started with a switch 450 disaster onto the DFD into the flat box where if does a 270 in 180 on the box and 270 off followed by a carved dub 12 mute on the first jump, an unnat switch dub rodeo 10 safety on the second and finishing it of with a switch 10 japan to shifty.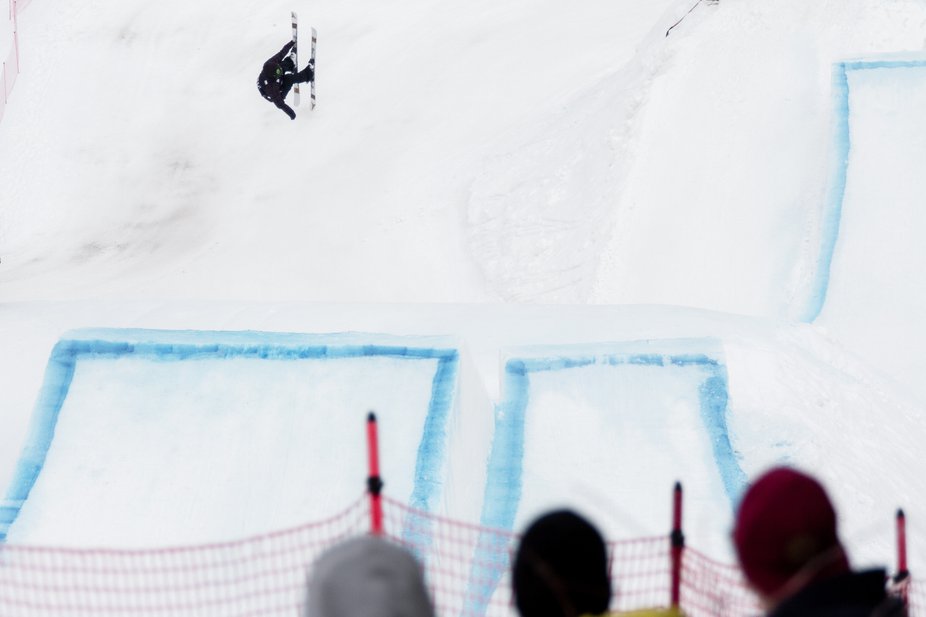 Jossi Wells in the middle of his unnat switch dub rodeo 10 safety
Jesper Tjäder comes in in second, with a 88.20 point on his second run, on the first down rail he did a 450 on 270 off, then his signature 180 onto the box to backflip out then an unnat switch dub rodeo dub japan 9 on the first kicker into a dub 12 mute and a switch 7 dub japan to shifty on the final jump and ending up with 88.20 point, 0.20 point behind Jossi.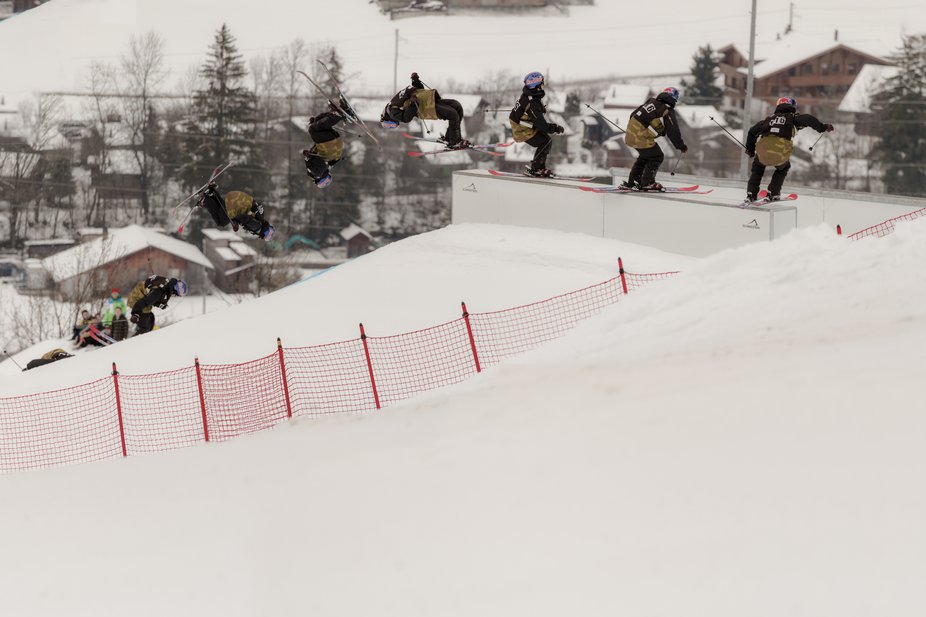 Jesper Tjäder and his signature backflip off the box
(Check out this sequence on NS here : http://www.newschoolers.com/memberphoto/685760.0/Backfliping-off-a-box----Jesper-Tj-der?s=161686)
In third comes the Swiss Fabian Boesch who started with a switch 270 disaster to 270 off the DFD, then 270 onto the rail and 450 off followed by a dub 10 japan into a unnat dub 10 mute and finishing his run with a cork 9 stalefish. Putting him on the third spot with 84.20 points.
Other notable events that happened in these finals :
Candide Thovex crashed pretty badly on his second run and apparently his hip was bothering him after that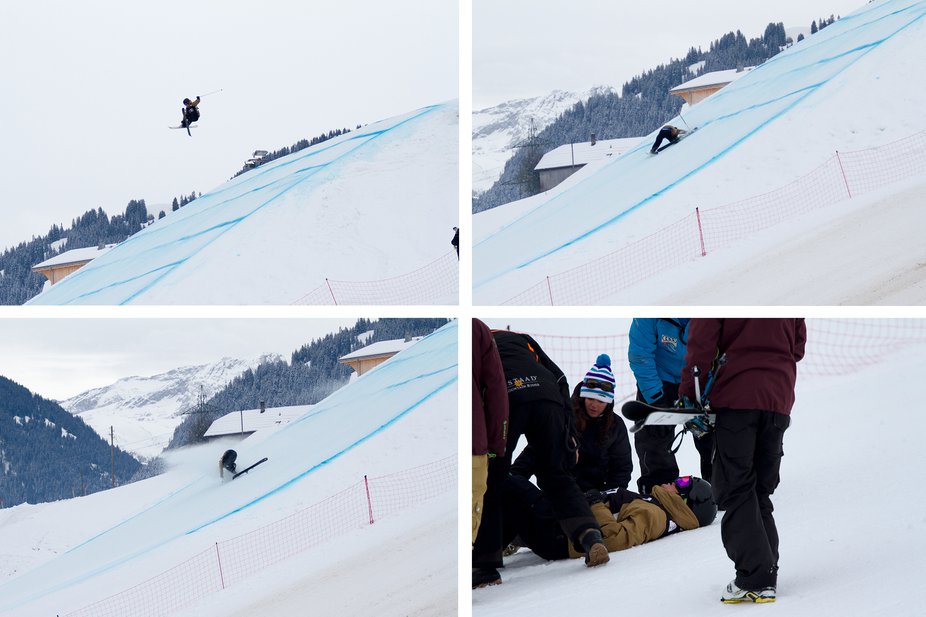 Candide crashd on a dub 12 while his second run
Andri Ragettli going huge on the second kicker and almost sending it down to the flat on a dub 10 mute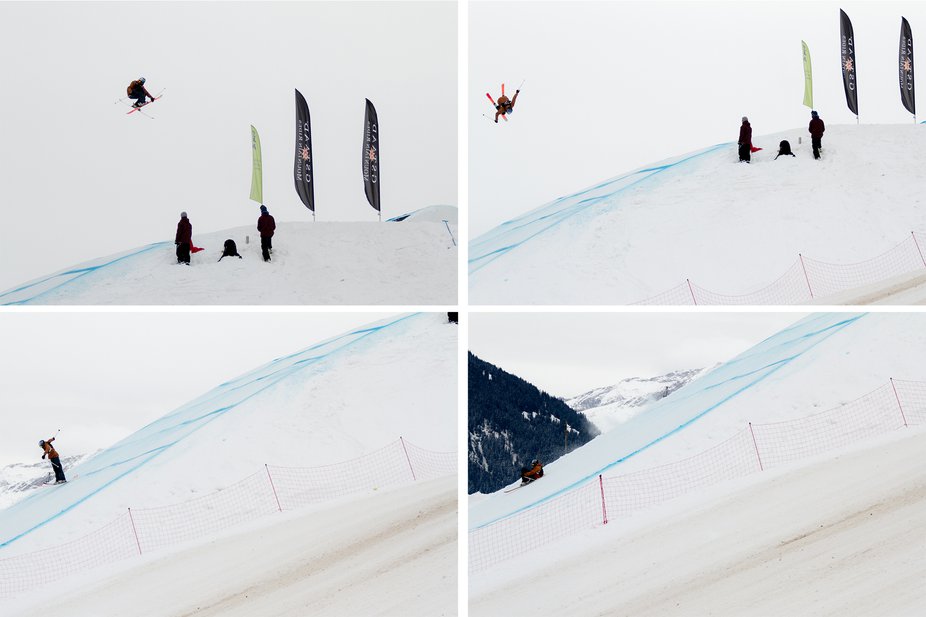 Andri Ragettli going huge but sticking the landing of his dub 10
More pictures :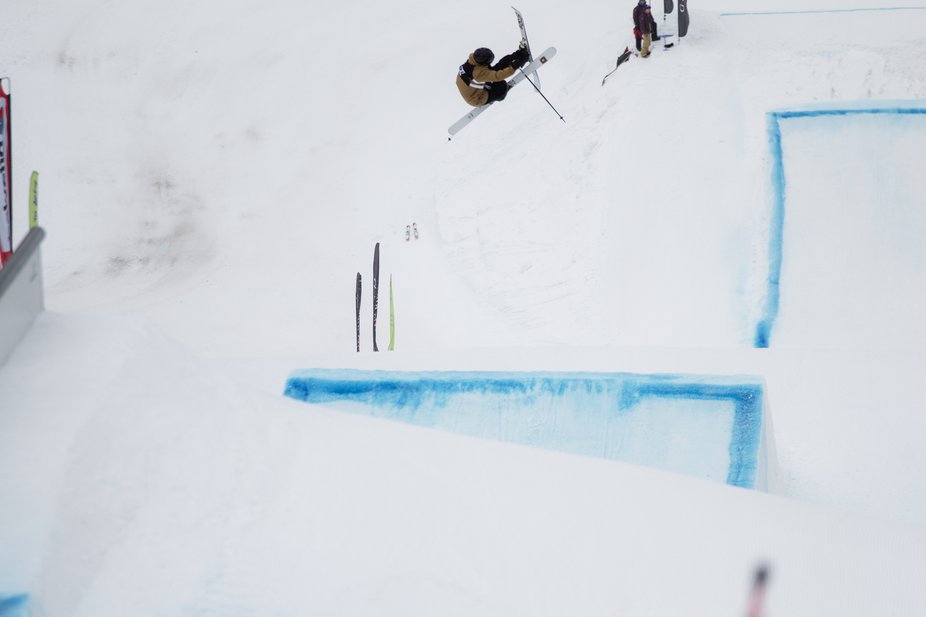 Candide Thovex switch 5 japan while the training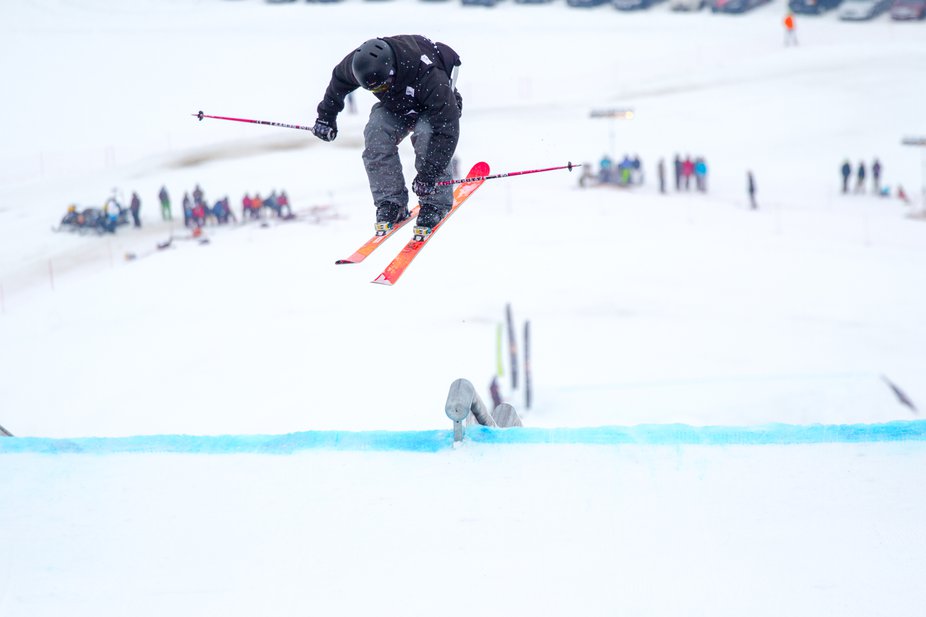 Jeremy Pancras 270 disaster on the DFD while the finals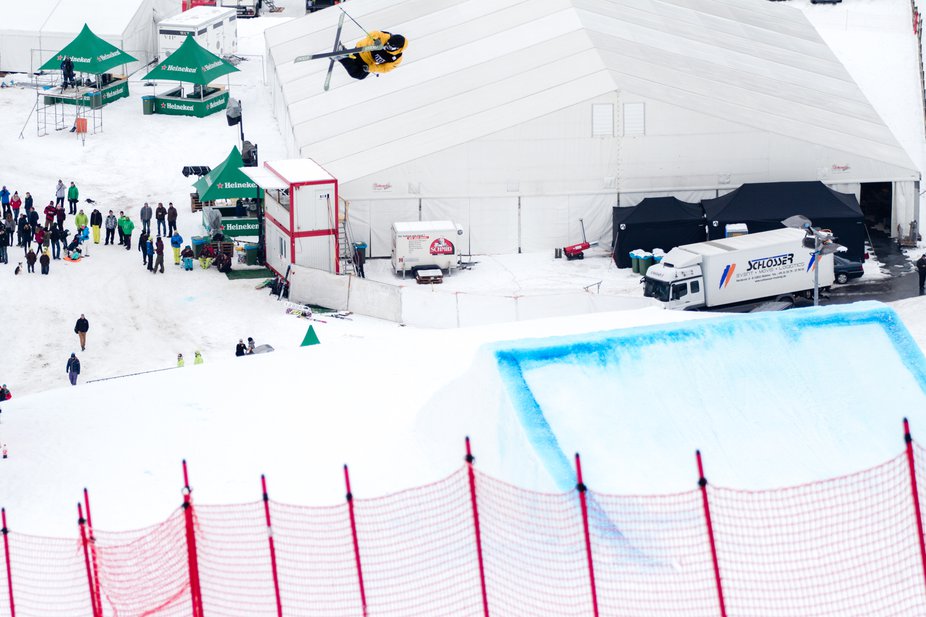 Christian Bieri in the middle of some trick
Elias Ambühl waiting to drop in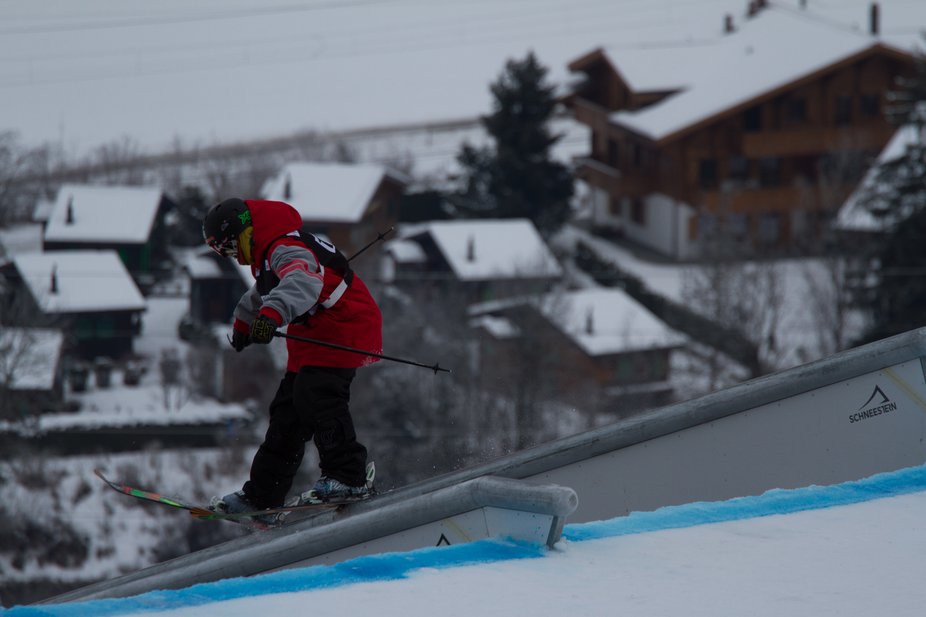 Alexandra Nicole on the down rail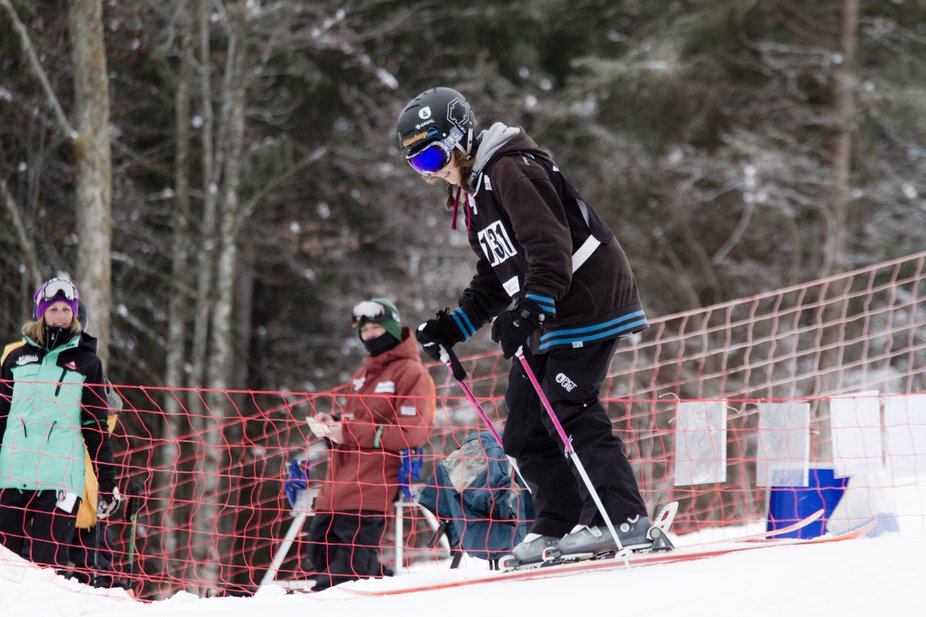 Coline Ballet-Baz the only girl doing a full inverted trick, flat 3 japan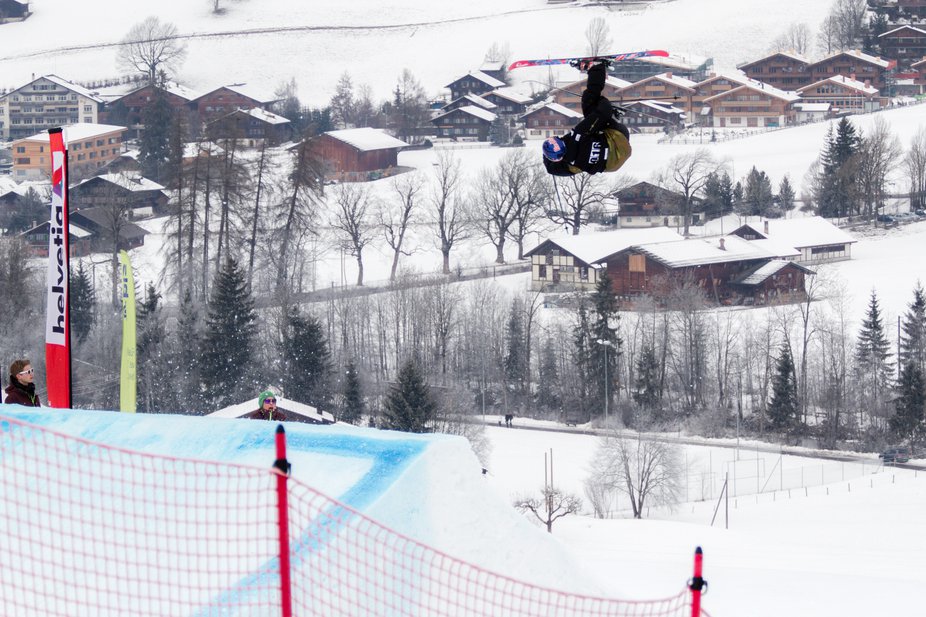 Jesper Tjäder switch 5 japan while training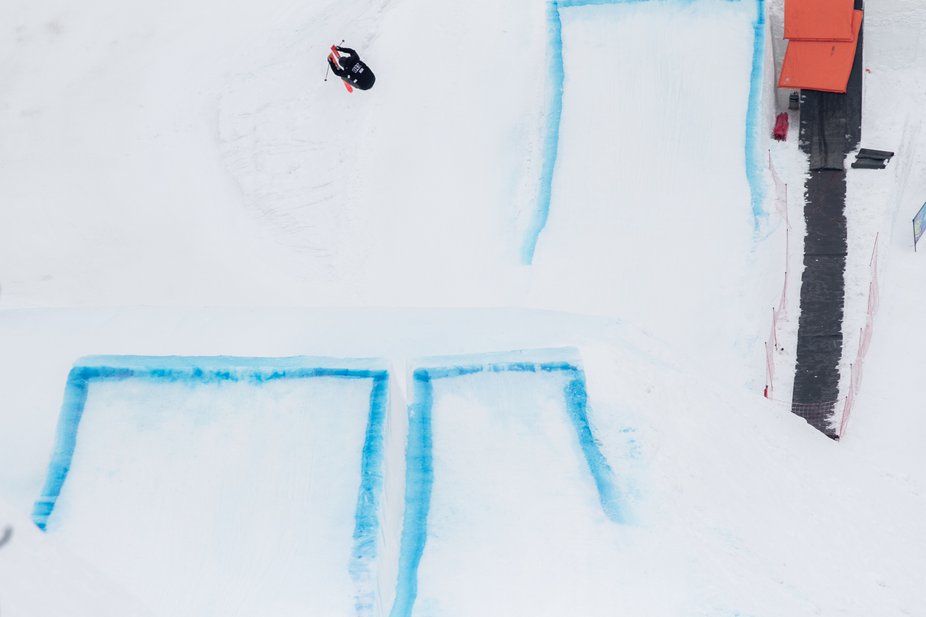 Jeremy Pancras flexing and grabbing the tip of his skis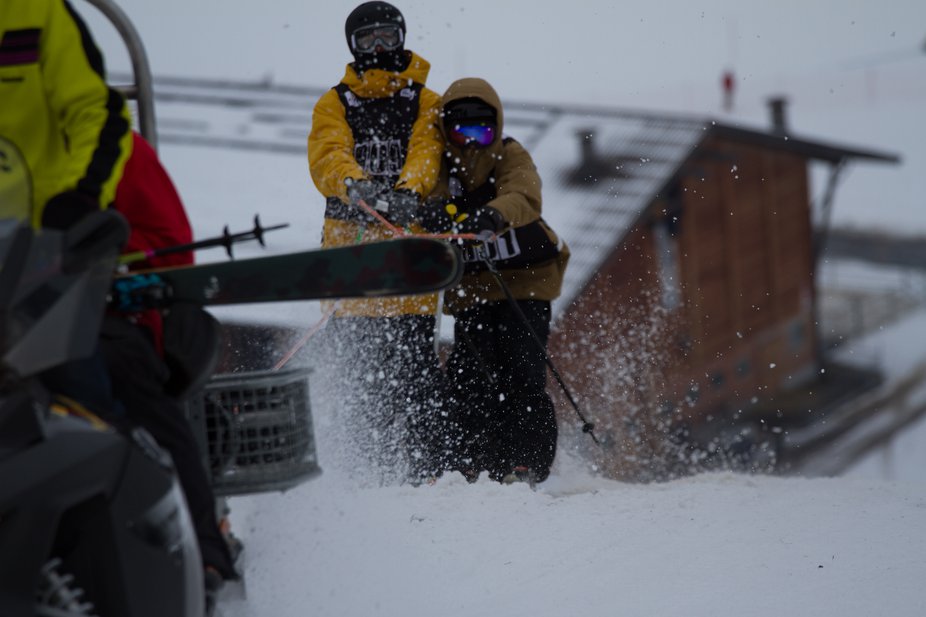 Christian and Candide getting a little ride back up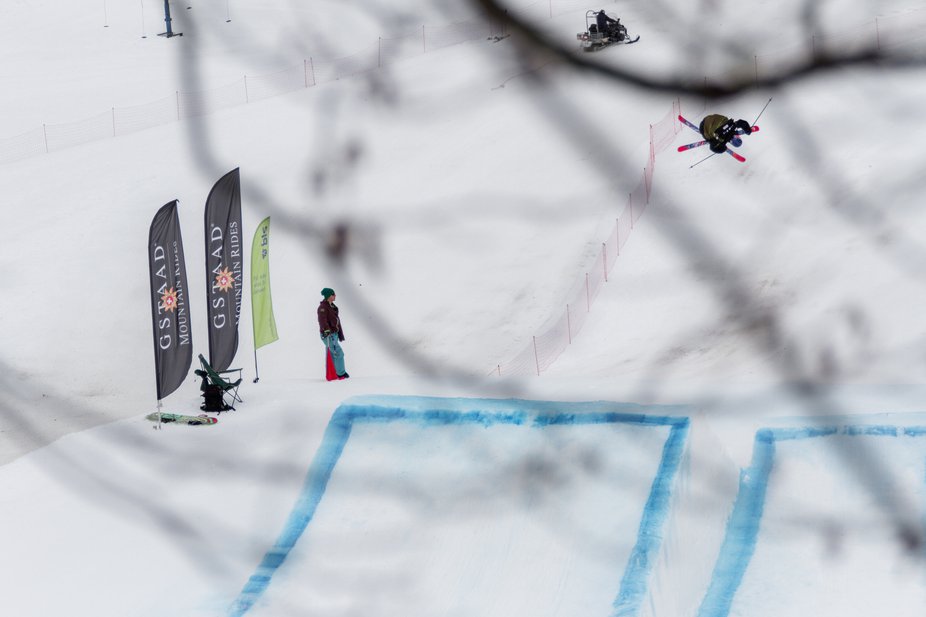 Jesper Tjäder mid dub cork 12 mute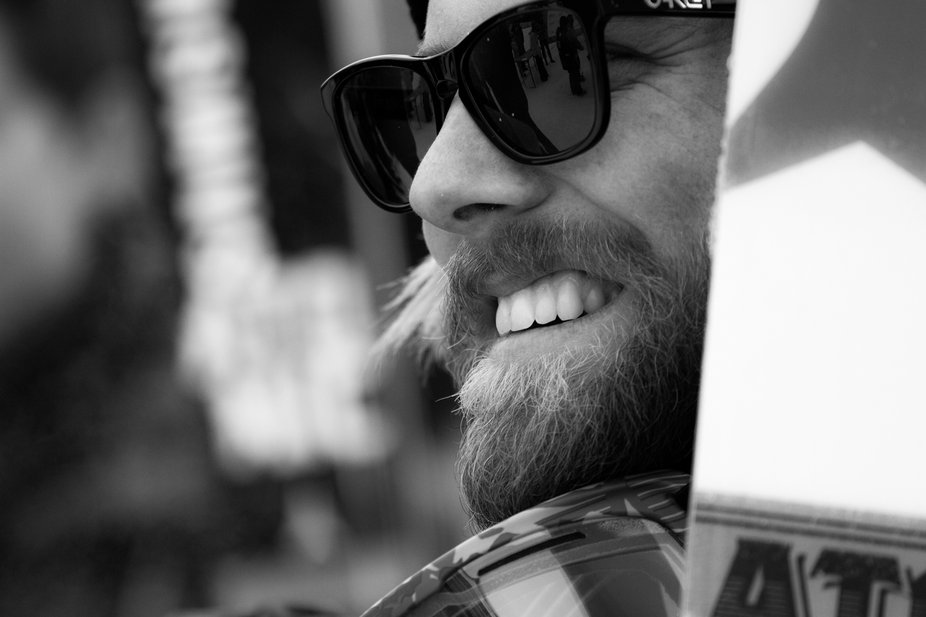 Jossi waiting to walk up onto the podium
Video highlight :
* Videos downloaded from Youtube and posted here because it was blocked for some people (blocked in Switzerland at least where the comp was held...). All credit goes to FIS.
http://www.newschoolers.com/watch/685722.0/Gstaad-Ladies-Slopestyle-2014-Freestyle-Highlights
Ladies highlight - link to the original video : http://www.youtube.com/watch?v=dO76bYRtIhc
http://www.newschoolers.com/watch/685721.0/Gstaad-Mens-Slopestyle-2014-Freestyle-Highlights
Mens highlight - link to the original video : http://www.youtube.com/watch?v=ash6xOwd1vA
Full results :
Ladies : http://data.fis-ski.com/pdf/2014/FS/8239/2014FS8239FRL.pdf
Mens : http://data.fis-ski.com/pdf/2014/FS/8240/2014FS8240FRL.pdf