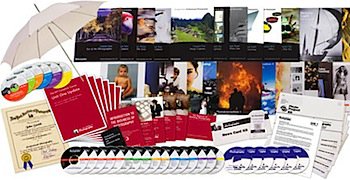 Thank you to everyone who entered our recent competition to win one of two great photography courses from New York Institute of Photography.
We have over 1000 entries to the competition and the judging was an overwhelming task – partly because of the numbers but mainly also because of the quality of what people entered with.
The team at NYIP have chosen their winners but have also decided to offer a special $100 discount on their two courses to dPS readers. You can see details of this discount and a message from NYIP below.
But first – the winners of the courses are:
A Message from the team at NYIP:
DelGal who wins the Fundamentals of Digital Photography course
Angie Attard who wins the Complete Course in Professional Photography course
We're thrilled with the number of responses we got on this contest. The enthusiasm of DPS readers never disappoints! While the number of winners was limited to one for each course, we want to extend a special discount on our courses to those of you who are still interested in signing up but were not fortunate enough to win.
From now through the end of the month, you can use the offer code DPS1 and save $100 off the pay in full price for either the Complete Course in Professional Photography or the Fundamentals of Digital Photography. That makes the cost of the Complete Course $798, and the Fundamentals Course $398. To take advantage of the offer visit http://www.nyip.com/enroll/
Thanks again for all the wonderful submissions,
The NYIP Team
A huge thanks to everyone who entered this competition and to NYIP who have sponsored it.
Post originally from: Digital Photography Tips.
Check out our more Photography Tips at Photography Tips for Beginners, Portrait Photography Tips and Wedding Photography Tips.
The Winners of the NYIP Photography Courses Are?.