Nick's ear to ear smile peeked in the door before he did. After the grin strolled in some signature Nick Visconti tight pants, excited chatter and a couple friends. When Nick and I sat down to talk, I expected a quick interview about shenanigans lately, upcoming projects, and general stoke for summer at Windells. A couple minutes into our conversation, I realized we?d cover these topics, yeah, however, Nick has a huge heart and ?general stoke? doesn?t even scratch the surface.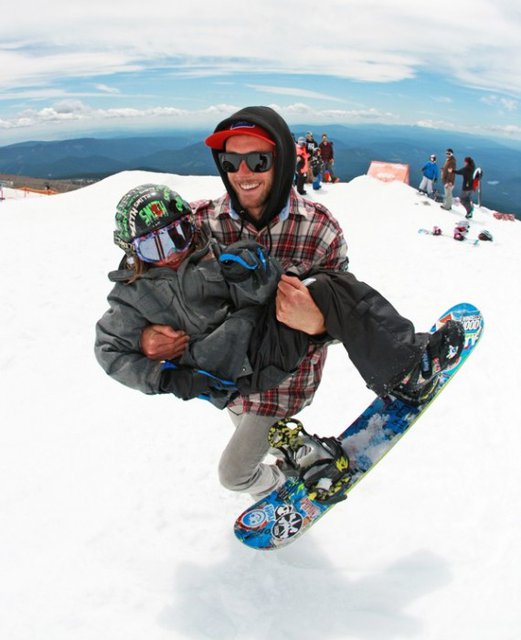 Angela Swain: Hey, Nick. Let?s hit the basics. How long have you been coming to camp?
Nick Visconti: Oh, gosh. For about 13 years now. I was a camper for five years and I coached for a couple years and I?ve been coming back with Stevie Bell, Curtis and J Rob for our Team Takeover for a few summers.
Wow, that?s quite the stint. What have you guys done with your Team Takeover Session in the past?
We try to make our session about the campers. Yeah, we?re here to have fun and hang out and enjoy summer on Mt. Hood, but we use our session as an outreach rather than an outlet for ourselves. We try to interact with the campers as much as possible and really give back to the community that supports us.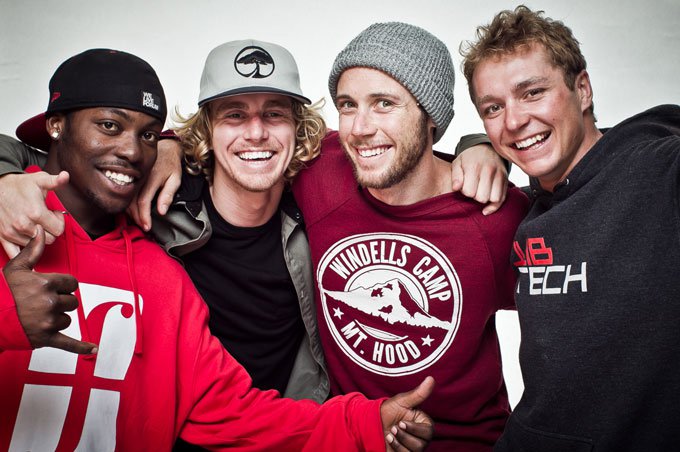 So, what initially struck you about Windells that made you a return camper and then decide to continue your involvement with camp?
I think it was camp life; it was so much more than just camp. Windells is a place that welcomes campers to a community and allows them to really connect with other snowboarders, both peers and professionals. I really became absorbed into the world of snowboarding during my time at camp. For most of these kids, snowboarding at their home mountain is recreational but when they?re here they really get a sense of the culture.
What?s one experience with a camper that really sticks out to you?
It?s hard to pick just one. Me and the guys are more intent on building relationships and making connections with the kids during our Takeover session, and to carry those out beyond their time at camp, too. Social media has made it easy for me to stay in touch with campers throughout the season and to share my love for snowboarding with them which is really cool.
Well, we?re all looking forward to Session 4 with The Reunion. What projects and things should we be on the lookout for?
ReCreation with Transworld was a big one; it?ll be out in March. We?ve been working on a Christian snowboard film called ANTHROPOLOGY with Nations Foundation, Dave Downing, Ryan Paul, Simon Chamberlain, Jordan Phillips and Director Joel Parker. Other than that, I'm just eager to come out for the summer and excited, as always, to hang out with some campers.
Nick rides for Arbor Snowboards and placed third in this year's Winter XGames Street Jam. Like the vibe at Windells Camp? Get registered for your session at the"funnest" place on earth.