Words: Ethan Stone
This coming May, the West Coast Session will return to Mt. Hood, Oregon for the seventh straight year of pushing skiing, by giving talented young athletes, photographers and filmers a relaxed venue to display and develop their skills. With six successful events under our belt, now seems like a good time for a look back at Sessions past to remember all the good times we've had, and prepare for all the good times to come.
2007: The Beginning
The first-ever West Coast Session went down in April of 2007. Inspired by magazine events like Freeze's Parkasaurus, Powder''s Superpark, and the Freeskier JibFests, I wanted to create something similar for the digital age. Luckily for me, Timberline Lodge on Mt. Hood, home to some of the best spring skiing anywhere on the planet, was looking for a way to promote their spring parks. It was the perfect fit. After we partnered with Windell's Camp to host the entire crew at their excellent off-hill facilities, all of the pieces were in place. Without the continued involvement of Timberline Ski Area and Windell's Camp, the West Coast Session could never have become what it is today—we owe it all to them.
We'd advertised the event as having "some of the biggest jumps the Northwest have ever seen," which wasn't exactly true, but it prompted Mike Wilson to show up out of the blue. He was a little disappointed at the true size of the jumps, and suggested that we push two jumps in the park closer together, and use one as a lip and the other as a landing. It would have been well over 150 feet. Needless to say, we didn't end up doing that, so Wilson had so suffice with sending it to the Gucci Plateau of the jumps we had on hand.
Other first-year highlights included the visit of the Theory-3 Media crew. Jeff Thomas brought down a squad from Canada including Max Hill, Charley Ager, Charles Grant and Andrew McIver, and almost all of Max's part in the film "PNW" ended up being filmed in the Timberline park. Garrett Russell and Sean Logan also showed up on the second-to-last day, but made up for lost time by schooling us all in style during the closing sunset shoot.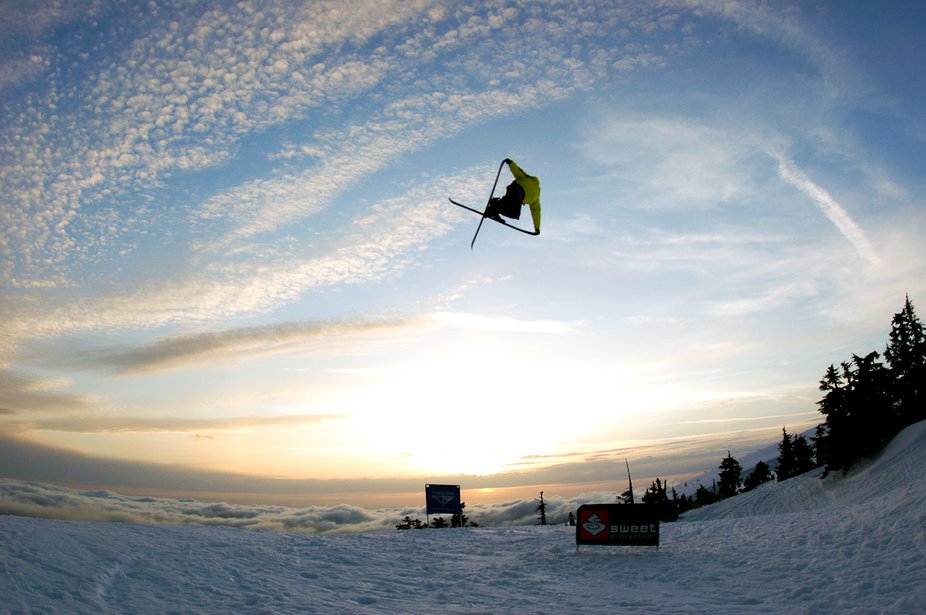 A tasty Muffin courtesy of Mr. Garrett Russell.
http://media.nscdn.com/uploads/site/news/11786300972219/hood_edizzitdankular_1.mp4
http://www.newschoolers.com/watch/306091.0/WCS-07-from-OTP-s--Catchy-Title-
2008:Ch-ch-ch-Changes
The second West Coast Session was the only one not hosted exclusively at Timberline and Windell's. We expanded this year to include the two other ski resorts on Mt. Hood: Meadows and Skibowl. We had a classic Mt. Hood pow day at Meadows—meaning all the out-of-town skiers tomahawking in the Cascade concrete—and Skibowl treated us to a private night session, opening the lift just for our crew. Tatsuya Tayagaki brought over a talented crew from Japan, Anthony Boronowski showed up with a heshin' crew to film for the Joystick movie "Hot Lunch," Tom Wallisch and Steve Stepp hosted "The Tom & Steve Super Sessions," and Matt Margetts got lost while looking for the halfpipe. Amplid Skis also joined us as a sponsor this year, and has supported the event ever since.
Wallisch presses out the Skibowl S-box. Photo: Ryan Gertken
2009: Back to Timberline
This year we returned to Timberline to session the first of what would become a long tradition of iconic WCS "big jumps." McRae Williams, Sean Jordan, Tim McChesney, Steve Stepp and Kentaro Tsuda all threw down, Jeff Kiesel did too until he knocked himself the fuck out on a cork 10 blunt, and Wallisch did a switch 900 japan that still blows my mind today. Locals Sammy Carlson and Eric Pollard came out to join some of our sessions, the WCS snowman piñata made his first appearance, and the Traveling Circus stopped by too. The quality of our media took a huge step forward, mostly thanks to Duncan Lake and Rocky Maloney. The first two years had been, to say the least, a bit rough around the edges, but when I looked at our content from WCS 3, I knew we'd finally made it.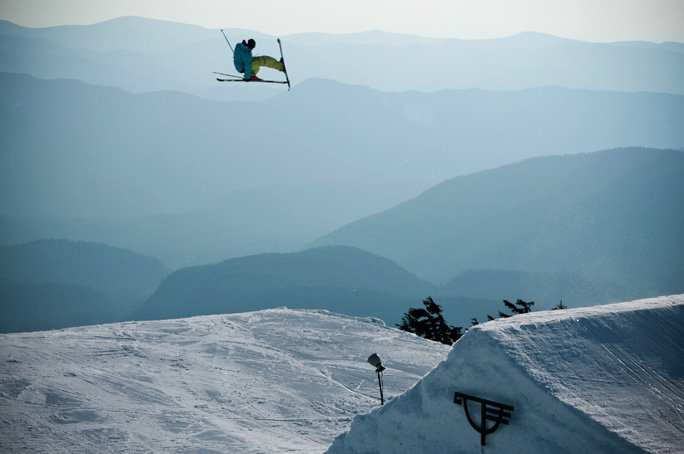 Wallisch's epic switch 9. Photo: Rocky Maloney
2010: The Jump of Ages
If WCS 3 was our breakout year, then WCS 4 was our "blow that shit out of the water" year. Timberline built us a jump that was nothing short of legendary—a floaty 80 feet, big enough for the big tricks, but safe enough to try new out new ones—as well as a nutty box gap that only a few riders summoned the cojones to hit. Will Berman nailed the banger on the box gap, and pretty much everyone else learned a new trick or got an awesome shot on the jump. Even more so than usual, a new crop of WCS shredders popped up: Nick Goepper, Lyman Currier, Joss Christensen, Karl Fostvedt, and Nick Miles all turned heads til they couldn't turn no more. Spanish OG and Amplid/Buff rider Pako Benguerel also joined the crew for the first time.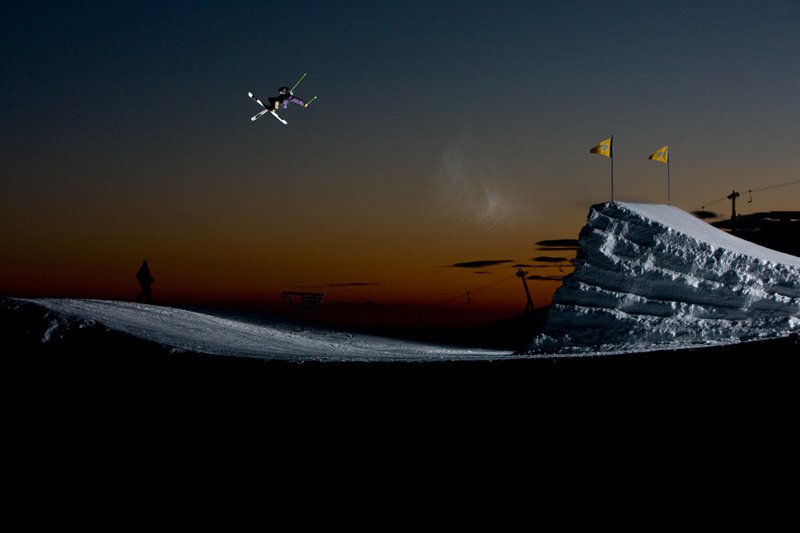 Alex Martini blunts into the sunset. Photo: Drew Smalley
2011: Another Monster Jump
After such a successful Session the previous year, I thought that WCS couldn't get any better. Well, it did. The big jump on Palmer grew to 100 feet, and thanks to my experience building parks in Europe, we cut it clean for the first time, making the shots even more impressive. Nick Goepper tossed dubs to both sides, Sean Logan and the Montage crew returned to teach lessons in steeze, and our team expanded to include some exciting new members, as Nicky Keefer, Dale Talkington, and Maks Gorham all brought their refreshing styles to the table.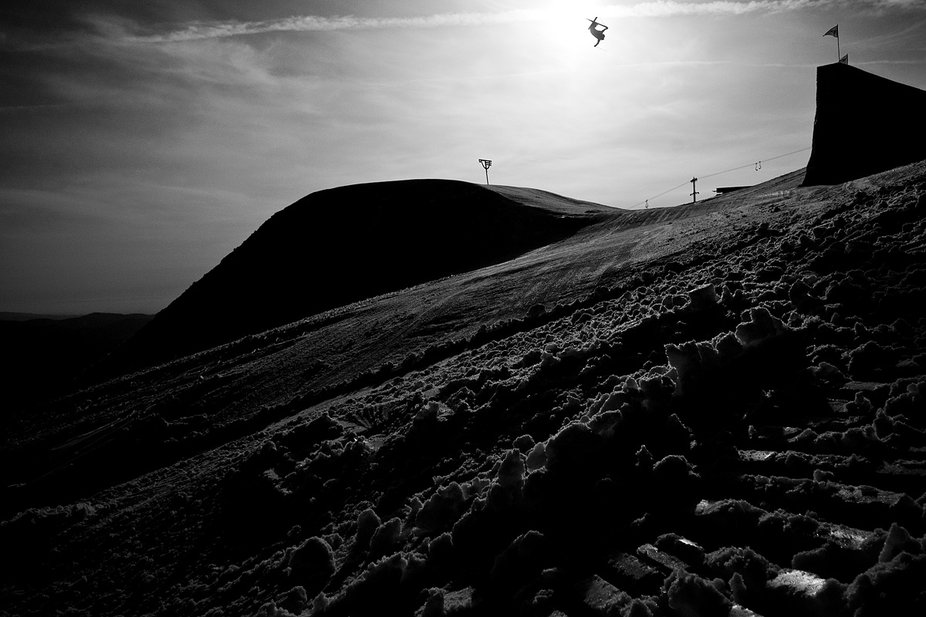 Photo: Darcy Bacha
2012: The Journey Continues
In 2012 the West Coast Session's journey continued with more custom features than ever before, an incredibly stacked field of talent, and our new video contest, the Camtrol Session Showdown, which brought a new twist to the video coverage of the event. Shane McFalls, Evan Heath, Jasper Newton and Andrew Napier picked teams dodgeball-style from among the crew of invited athletes, and then competed to produce the best edit from the week. Each team came up with a great video, but Napier's Team Mahalo took the cake, with multiple bodies flying through the air at once, fresh styles from each team member, and the outstanding performance of the week's MVP Reed Lewis. Feature-wise, the big jump moved to a new location next to the Palmer midway station and was flanked by a daunting wallride feature (which Reed dubbed), we built an impressive custom jib line underneath the Stormin' Norman chairlift, the "rock box" made for a great sunset feature, and a huge canyon step-up topped it all off.
Reed Lewis' double off the wallride. Sequence: Stone
https://www.newschoolers.com/videos/watch/819511/West-Coast-Session-6--Team-Mahalo
https://www.newschoolers.com/videos/watch/743980/West-Coast-Session-6--Team-Yoke--quot-Kill-All-Posers-quot-
2013: ???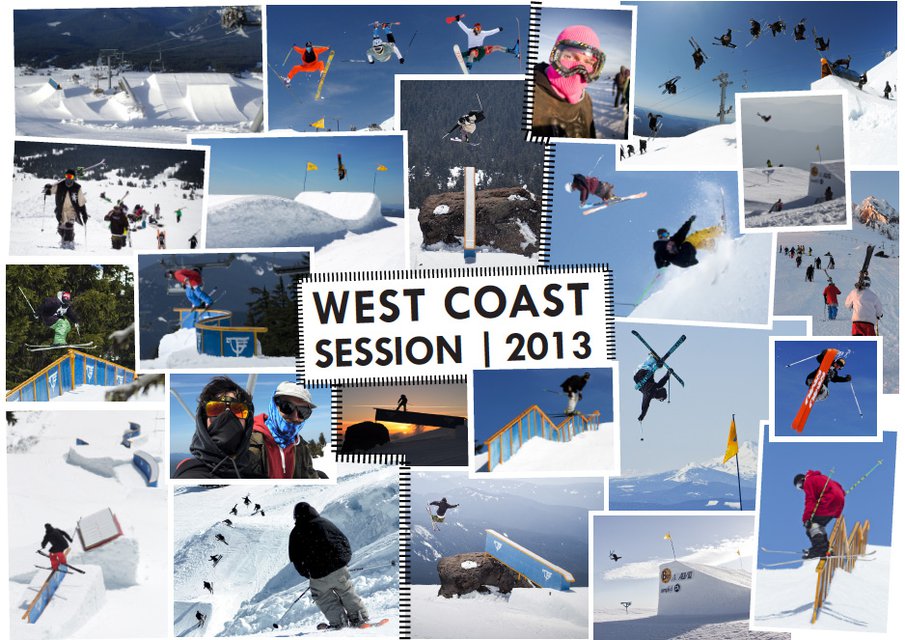 It's been a joy and an incredible honor to watch this event grow over the years, and it never would have been possible without the enthusiastic involvement of our hosts, sponsors, skiers, photographers, filmers, cat drivers, park crew members, friends, and of course our online audience. A huge thank-you goes out to everyone who's helped make WCS what it is—you know who you are.
Now enough with the nostalgia—let's get ready for West Coast Session VII!
(2013 event dates and details will be announced soon)