Another VERY strong week in the books. A lot of great work coming out all over the place makes it really hard to form a proper recap, but once again I'll give it my best shot.
----
I don't remember the wait for a new LTC episode feeling this long, but we've made it. Monday blessed us with the second episode of season 13, and we got to watch the crew live out my dream of skiing in Japan. On the brink of a global pandemic, the crew assembles in the land of unlimited ramen for one last international hurrah. Deep pow, wet pow, ice pow, rails, walls and falls this ones got it all!
Phil Casabon's "Ensemble also popped up on the site this Monday, IDK how you may have not seen it by now, but if that is the case, go give it a peek. Major props to the team that put this thing together, a real work of art.
The ON3P crew put together a sweet collection of banger clips in their short Summer of the Cap. 2:20 had my head spinning.
Dahlberg dropped Quarters&Halves on Wednesday, rich with a cast of characters, but If you're looking to get your backcountry fix, LJs RENDEZ VOUS is here for you.
And what is most likely to be the biggest release of this week, we have MAGMA II coming in HUGE. If you haven't seen it yet, please pause the scroll, and satisfy your soul... you won't regret it.
Again, such a solid week from everyone, but for sure go check out the Latest videos for everything I missed.
----
@milo-mcsenderson wrote up a great review for Henrik's new film, Salute. I hope you guys had the chance to watch the live interview, insane.
One of my favorite pieces of the week came from @4FRNT . Changing Course: Misadventures to Greenland. This story epitomizes 2020. Love the doc style, I wish this thing were full length.
On Thursday, @Lonely put out the first interview in what will hopefully be a new series called Rad Parks. I was fortunate enough to have a conversation with Matt Dunn, the Park Manager for one of the raddest parks in Michigan and the southeastern midwest as a whole. The first time I saw this park I was blown away by the quality, quantity, and straight-up weirdness of the features in such a small area. So much heart jam-packed into this place, some amazing stuff going down here.
And finally, we got a great piece from @zachfenn s talk with Meeks just on the heels of the aforementioned Sumer of the Cap.
----
This week we're working with 4FRNT and Giving away a pair of Devastators! The 4FRNT Devastator has been completely redesigned this season while preserving the freeride DNA that always made it a team favorite among the likes of Thayne Rich & Ian Hamilton. You'll experience more energy and pop than ever before, boosting your confidence to ski faster, charge harder, and go bigger! Be sure to head over here to throw your hat in the ring!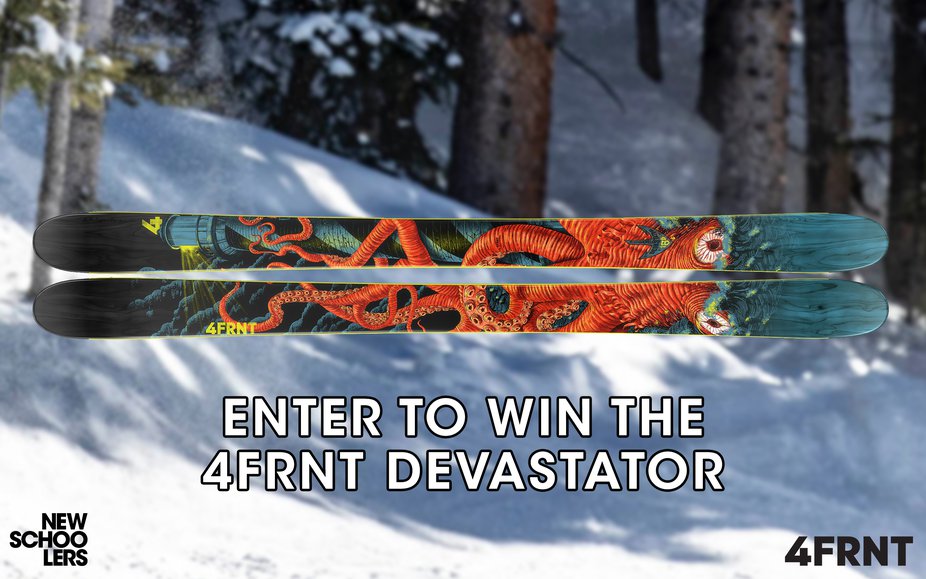 ----
Again, If you think I left something out, drop it in the comments, but other than that, I'm happy to put a cap on this banger of a week. Take it easy everyone, till next time! Peace