Ladies and gentlemen, Ian Compton's weekly webisode series, The Weak, is back!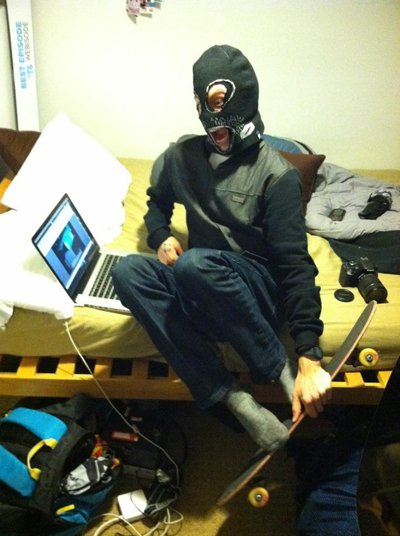 Ian Compton putting in the man hours in the beat lab...
The first episode of this season's The Weak features Ian starting out his season in Killington, Vermont before heading on over to Utah to hang out with the Traveling Circus dudes in Van Bear Pig for a few weeks while en route to California. Enjoy, and be sure to stay tuned each and every Tuesday for a new episode of The Weak!
For more info on The Weak, check out http://www.iancomptonsweak.com and The Weak's Facebook fan page.