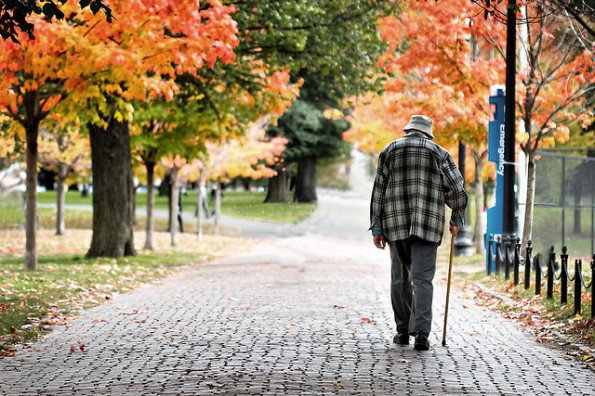 If you're buying your first dSLR camera, you are probably considering the purchase of a single lens that allows you to do 'everything' as you take a walk, a 'walkabout lens'. Granted, this may not be the best quality lens around, but at least you won't have to feel like your brand new dSLR camera is less capable than your old point and shoot.
So what are these magical creations, and which are the best walkabout lenses for your camera system?
Walkabout Lenses: What are they?
If you take a look at the old photography books, you won't find a section on Walkabout Lenses. Instead, you'll find lenses classified under Wide Angle, Telephoto, Zoom, and Special Purpose (Lenses like fish-eye lens, tilt-shift lenses, and catadioptric lenses). The walkabout lens is a relatively new concept to SLR photography. Quickly defined, it is a lens with a very large zoom range, with an emphasis on convenience instead of quality.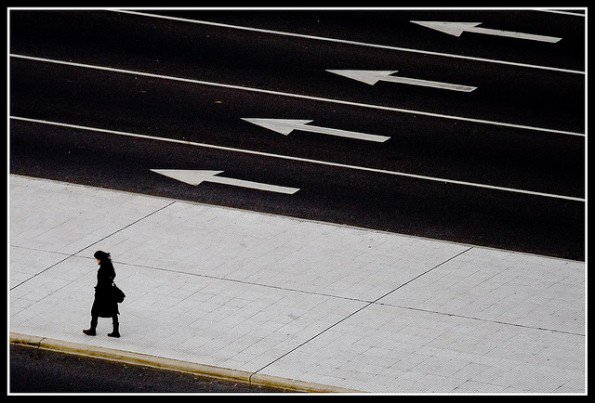 Walkabout lenses usually have a wide focal length range often between 7x and 14x. So, instead of carrying about 4-5 Â prime and zoom lenses, you have just one versatile lens mounted on your camera no matter what the subject. Modern optics allow for pretty decent image quality through the entire range of focal lengths.
On an APS-C sensor or crop-frame sensor the lenses start around 18mm and end around 135mm – 250mm. On a full-frame sensor, this corresponds to something like 28mm and 200mm-300mm. So expect to see focal lengths that look like 18-135mm or 28-300mm.
Positives:
One lens fills all (or almost all) needs.
Less bulk in the camera bag.
No clumsy swapping of lenses to get the right focal length.
Faster and more intuitive framing of photographs.
Less lens swapping means less dust in the camera, and on the sensor.
Less 'walking about' to frame your photograph just right. Easier.
Negatives:
Image quality is not the best, and can suffer badly at some focal lengths and apertures, usually the telephoto end of the lens.
Need to settle for f/3.5 or smaller apertures. (not good for low-light use).
Variable aperture means that f/5.6 is often the widest aperture available when zoomed in.
Less thought goes into previsualising your photograph.
Less 'walking about' to frame your photograph just right. You discover less.
Do you really need a walkabout lens?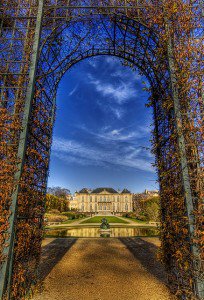 The answer depends on where you are with your photography. If you've just upgraded from a bridge camera, or a point & shoot to  a dSLR, you may find the transition less restrictive if you get yourself a 'walkabout' lens. The wide range of focal lengths of a walkabout lens will help you understand composition and the range of possibilities that your new camera can offer you. For example, with just a twist of the zoom ring, you can either take a wide angle photograph of the African Savannah as you roll across it in a dusty jeep, or you could zoom in to take close-up photographs of a pride of lions as they relax in the shade of a rock cluster.
Do remember that while these lenses do offer 'lower' quality images at some focal lengths, the term 'quality' is relative. For most people, the sharpness and colour that most of these lenses offer will be quite sufficient, and indeed superior to that of a point and shoot camera. At the same time, some more particular photographers would find that these lenses do not stack up to their quality needs, especially in comparison with some of their higher quality prime, and zoom lenses. This is only to be expected, given that the lenses are not really optimized for any one given focal length, but are tuned to perform decently across a range of focal lengths.
A novice dSLR photographer can later shift to either prime lenses or zoom lenses with a smaller range of focal lengths as they become more skilled, demanding and discerning in their photography.
What kinds of photography are they good for?
The beauty of the walkabout lens is that it's good for almost any kind of photography – with a few exceptions, of course. You can easily use them for Landscape and Cityscape Photographs, Candid Street Photographs, Portraits, maybe even Macro Photography… The point of having this lens on your camera is to give you the widest range of opportunities when your camera is with you.
Top Walkabout Lenses
Canon
Canon EF-S 18-200mm f/3.5-5.6 ISÂ - Buy on Amazon

| Buy on BH Photo
Canon EF 28-300mm f/3.5-5.6L IS USM - Buy on Amazon
| Buy on BH Photo
Nikon
AF-S DX NIKKORÂ 18-200mm f/3.5-5.6G ED VR IIÂ -Â Buy on Amazon

| Buy on BH Photo
AF-S NIKKORÂ 28-300mm f/3.5-5.6G ED VRÂ -Â Buy on Amazon
| Buy on BH Photo
Do you use a camera system other than Nikon or Canon? Do let us know which lenses you think fit this category.
What walkabout lens do you own? Do you like it?
Leave your thoughts in the comments.
Photos: Chaval Brasil, mainblanche, Stuck in Customs, zaqi
This post was published on Beyond Phototips.com if you like what you're reading, please visit the website.
Similar Posts:
Lenses for Architectural Photography
Lenses for Photojournalism
Lenses for Sports Photography
Lenses for Macro Photography