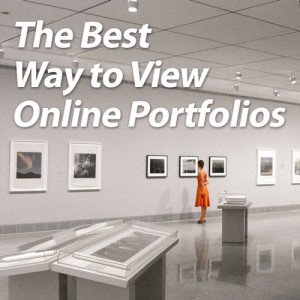 Art needs it's own space. This is why art galleries offer an environment that an artist can mold and control to their need.
The online experience is a little different, and that's expected; but how can you create the best ambience for an artist's work to showcase itself online?
By clearing screen clutter.
If you're like most people, your browser has a few toolbars, tabs and windows open. To add to this, there are the usual Twitter & Facebook notifications. In short, it's not the best environment to take-in an artist's work.
Here's how you can clear up your browser screen quickly.
Full Screen shortcuts for Browsers
Mac
Google Chrome 14+ – Shift+Cmd+F – Presentation Mode
Mozilla Firefox – Shift+Cmd+F – Full Screen Mode
Plainview – Full Screen Browser
Windows
Mozilla Firefox, Google Chrome, Internet Explorer - F11 – Full Screen Mode
I'm sorry, but Opera and Safari don't seem to have full screen options. If you know a work-around for these browsers, do leave us a comment.
Photo by: eschipul
This post was published on Beyond Phototips.com if you like what you're reading, please visit the website.
Similar Posts:
Why am I asking you to use Firefox on a Photography Blog?
When you email photos to your parentsâ?¦
It Pays to Know Your Equipment
How did you all get so good?