Heres the big update with everything.  All pics were taken on Dec 30-31.  By the time you read this, I guarantee something will have changed already. 
Here's some quick stats:
-18ft x 450 ft superpipe is open next to Unbound Main right above Main Lodge
-Main Park is amazing with a few big jumps and a bunch of rails/boxes/lift towers
-Forest Trail has a few rails, boxes, and a line of 3 smaller jumps
-Jibs Galore has rails, boxes and barrel jibs.  Check out the sick up-box
-South Park has some rails, boxes, mini rhythm sections, and a great line of 3 medium sized jumps
-Disco Park has a halfpipe/spine thing that's about 6 ft tall, a few boxes and rails, rhythm section
-Wonderland Park has a line of like 10 or so little tables for the kiddies, a 10 ft halfpipe, a few more boxes and rails
Also, I'm sure I missed a few things.  I'm only one man
Unbound Main: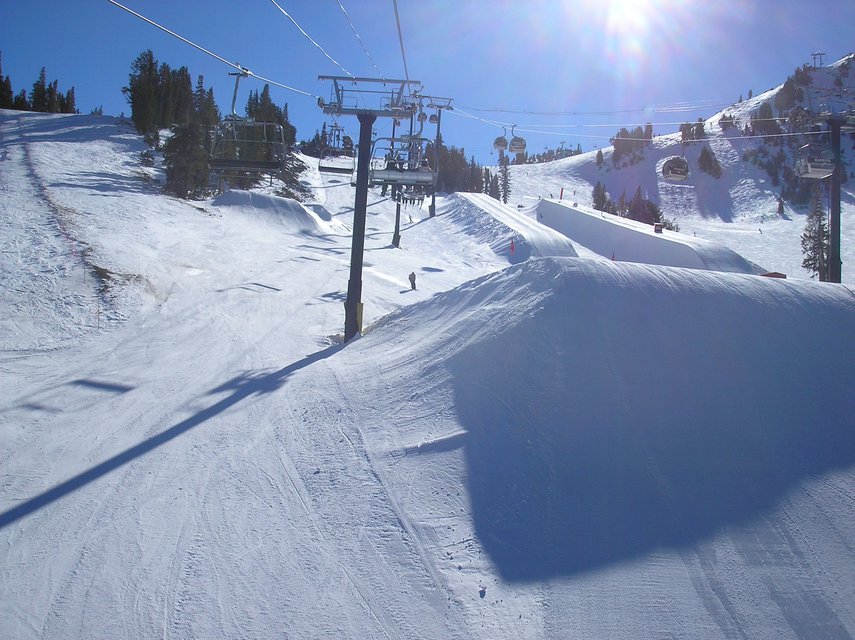 Starts with a simple down rail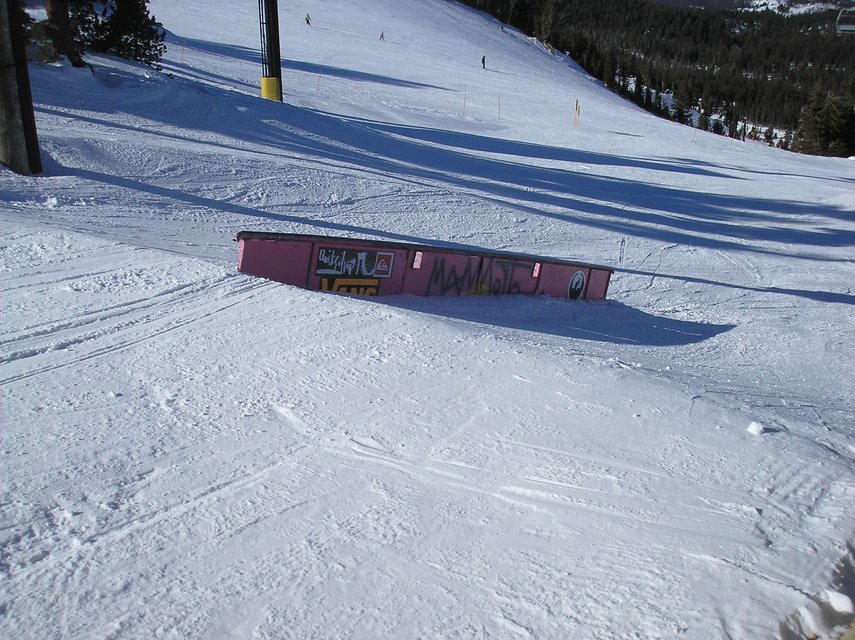 Next a lift tower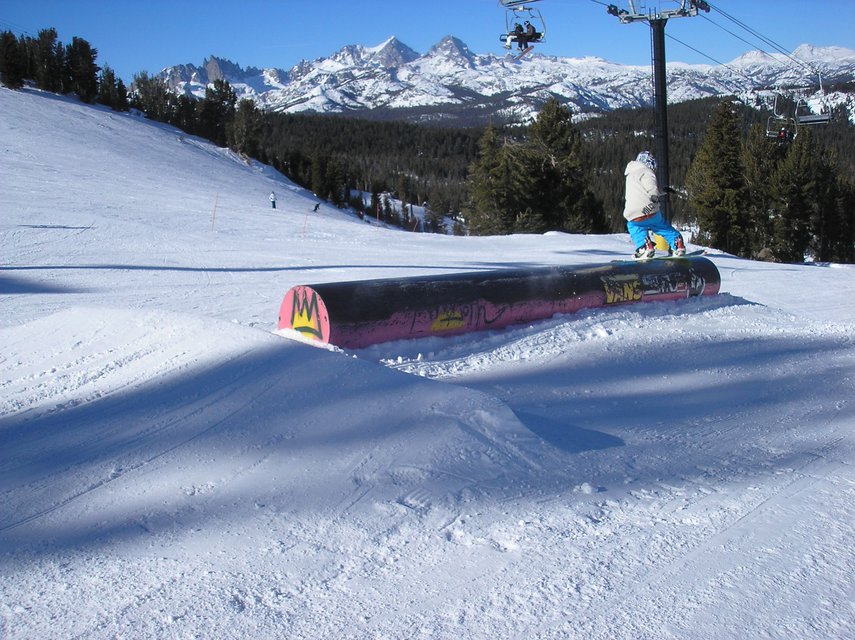 Next a box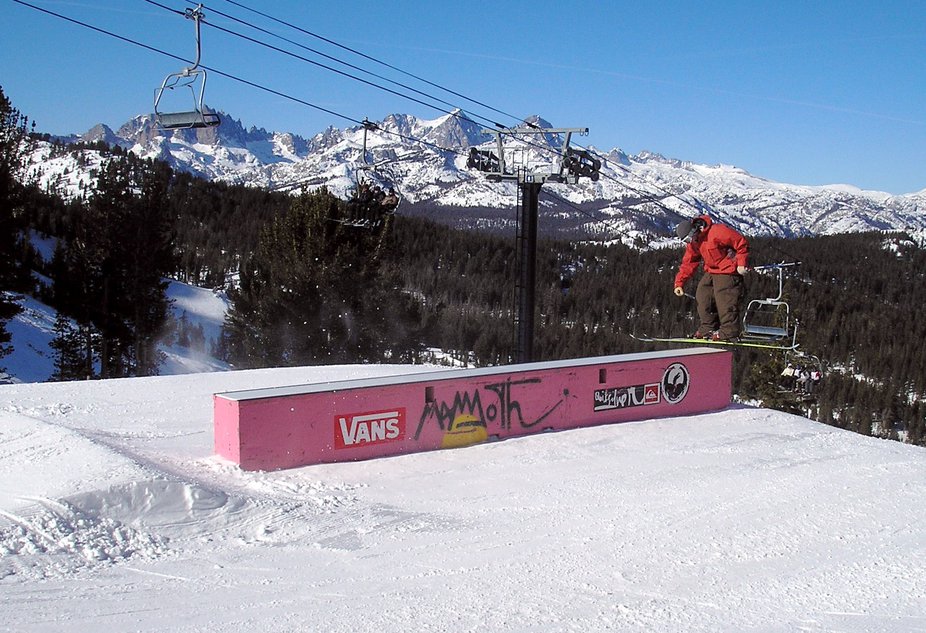 Here's the first jump on the right side.  Pretty nice sized and super smooth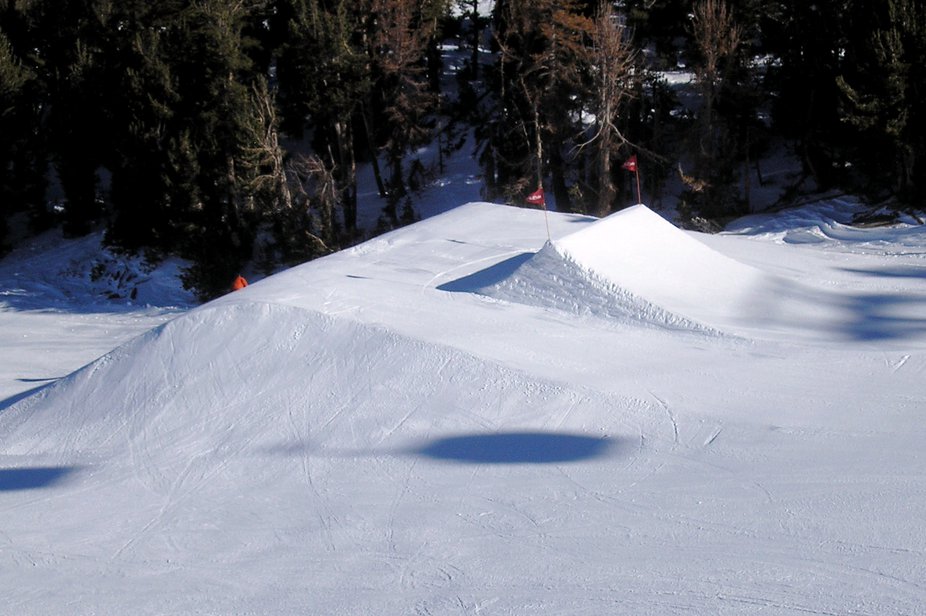 Next another lift tower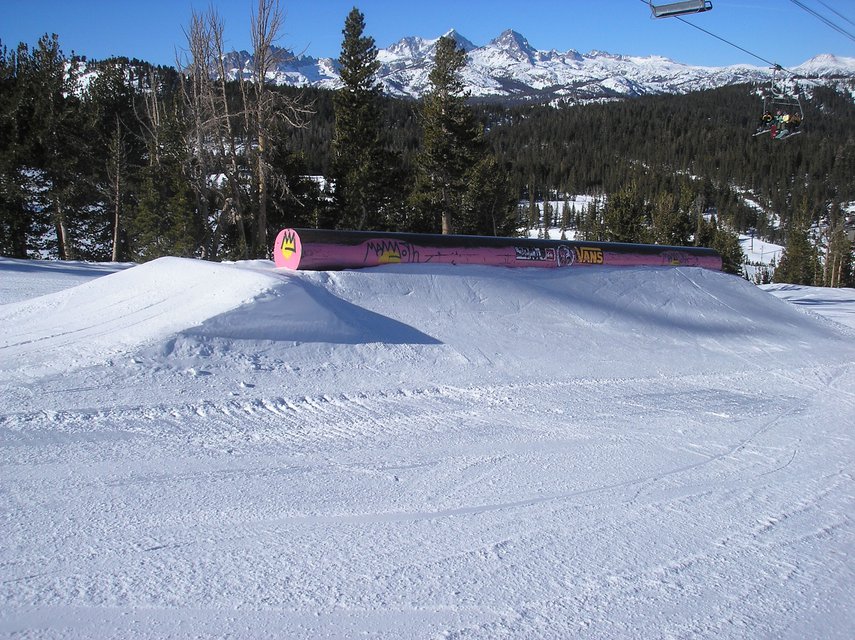 Here's the new Quiksilver box.  it's all covered in slippy plastic, so you can hit it tons of different ways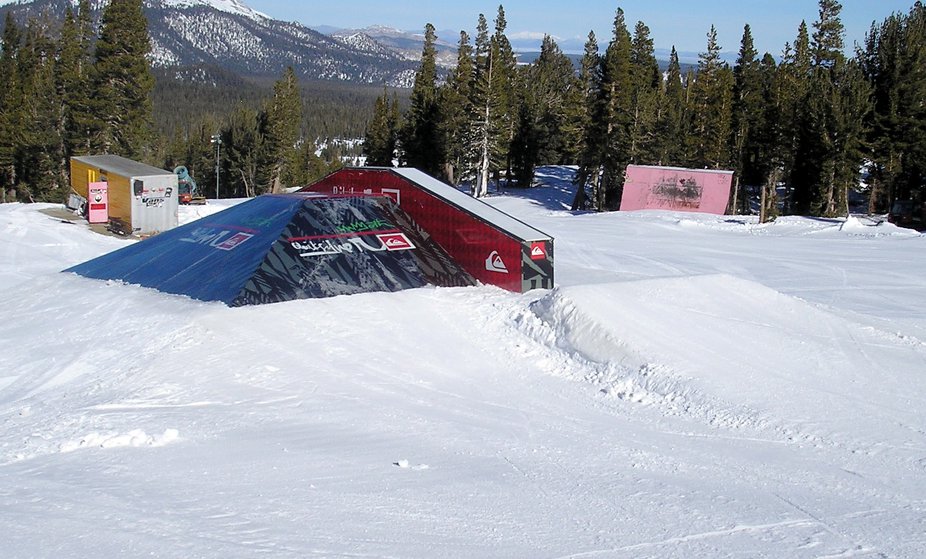 As seen in nearly every video ever... the bannister rail.  Garrett Russell sliding with a follow cam in tow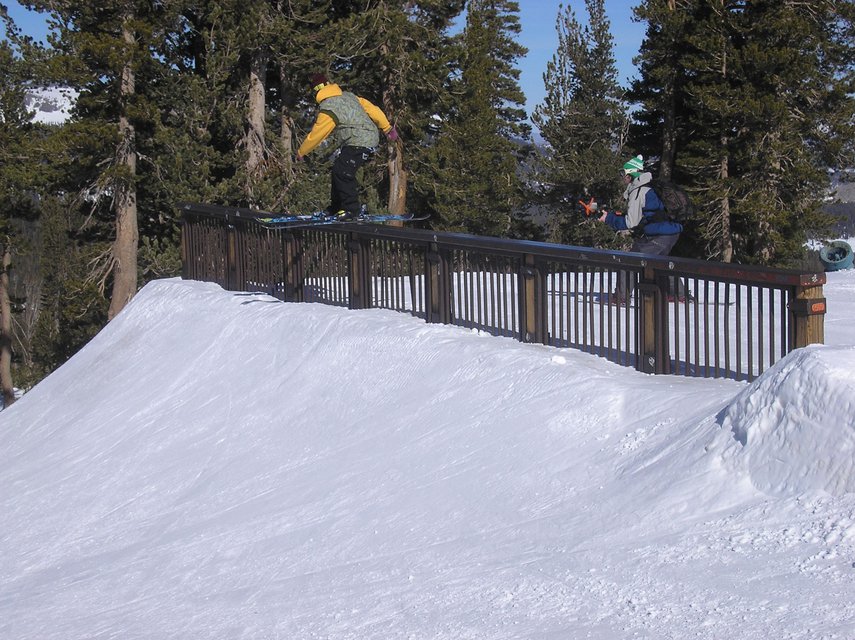 Sean Decker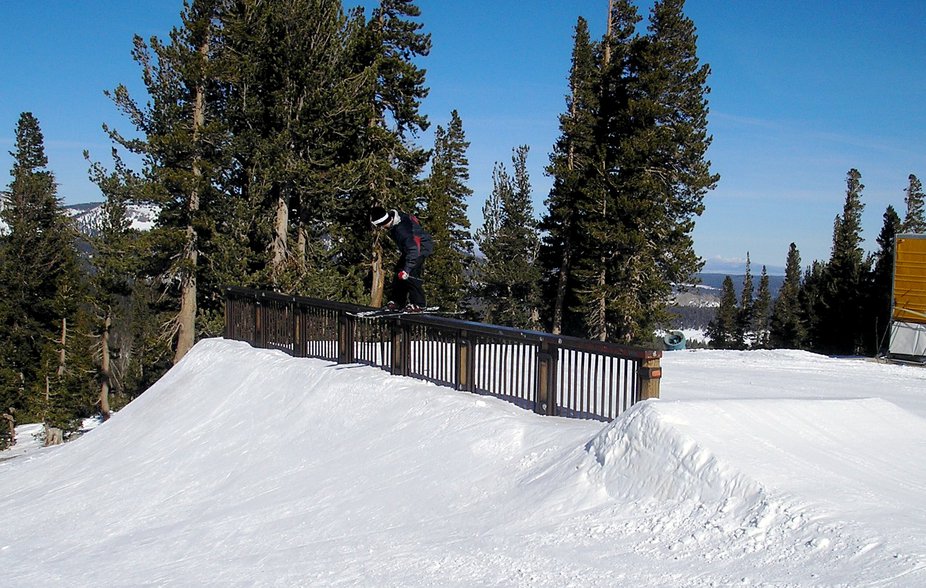 Another flat box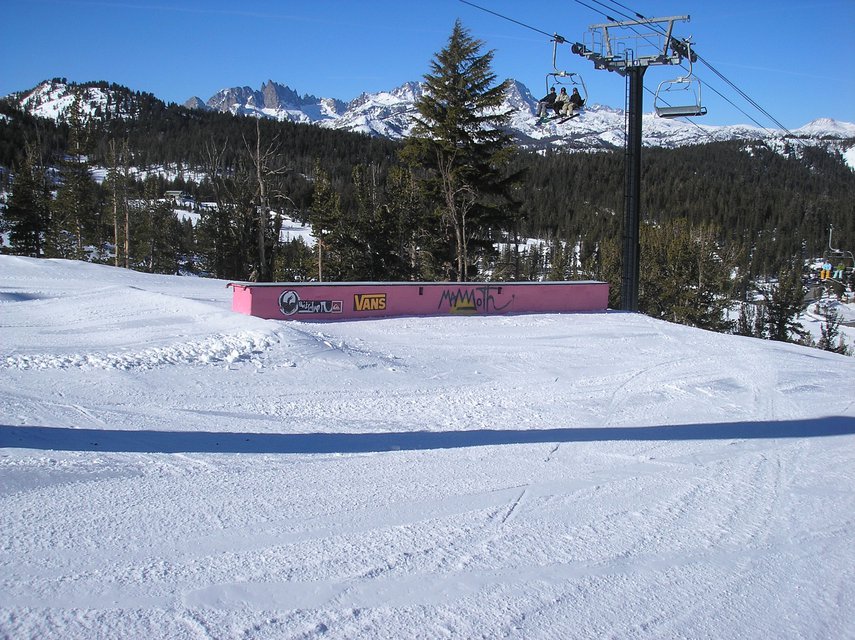 This started out the season as a hip.  Now it's just kinda a crooked jump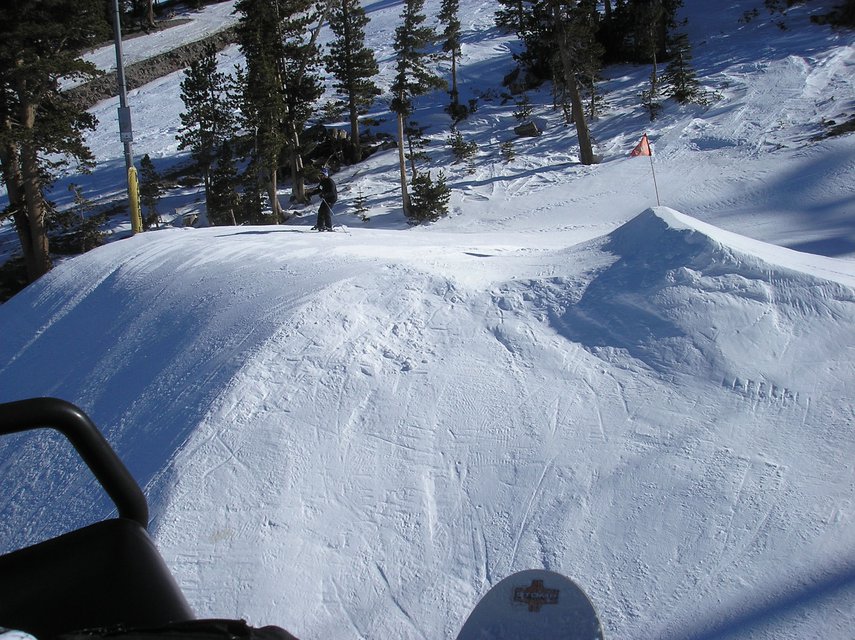 Here's the big jump at the bottom.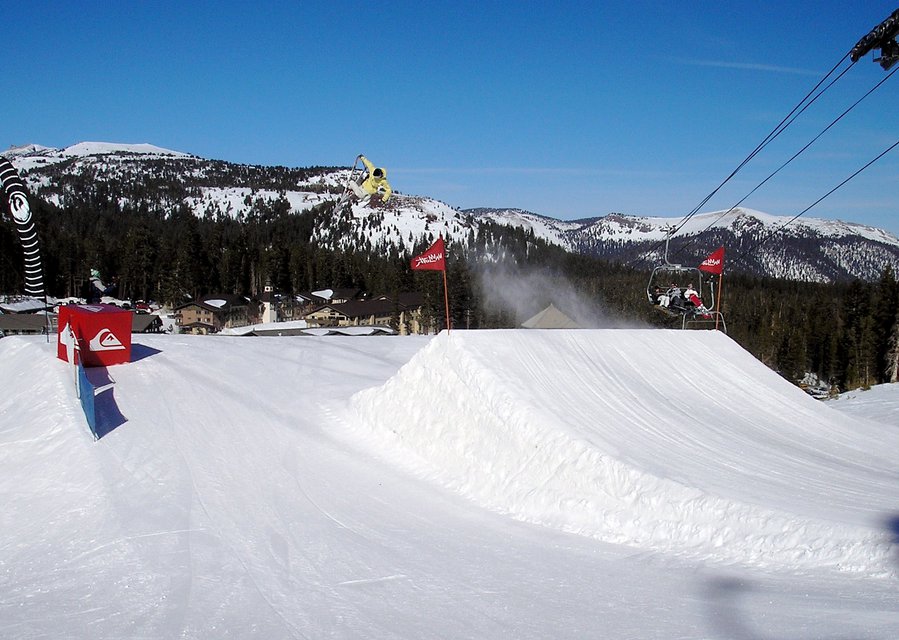 Sean Logan tweaking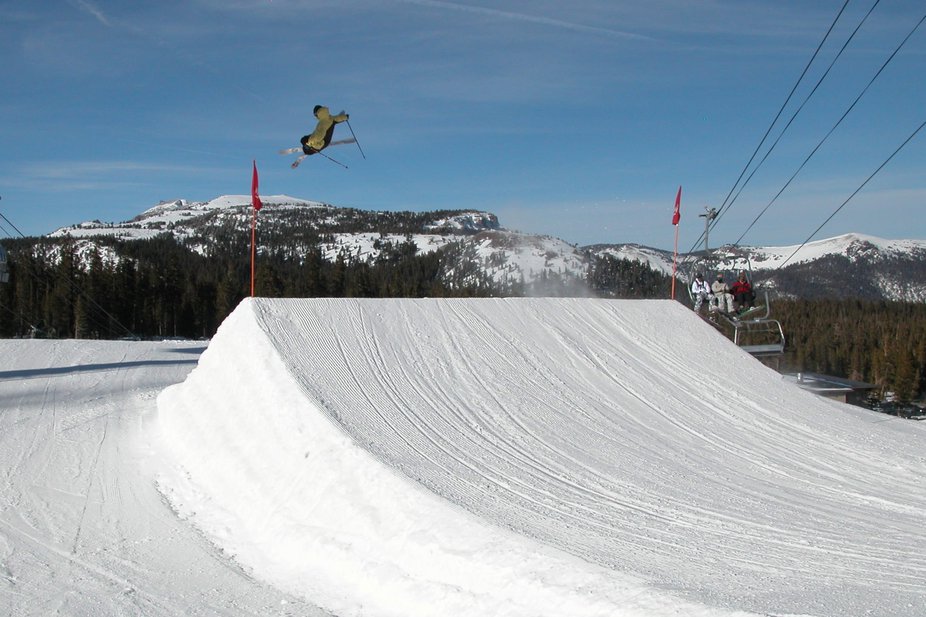 Chris Benchetler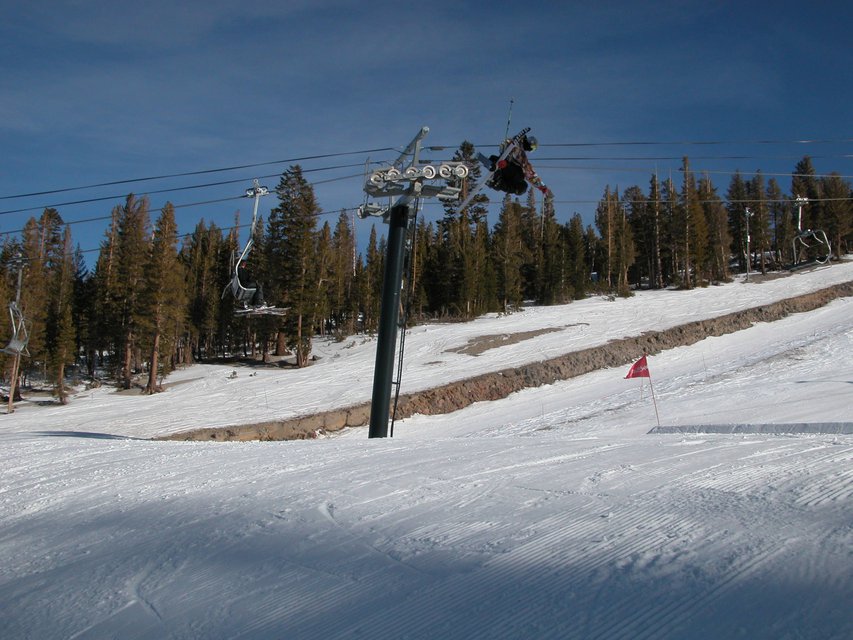 Benchetler again
Down rail next to the big jump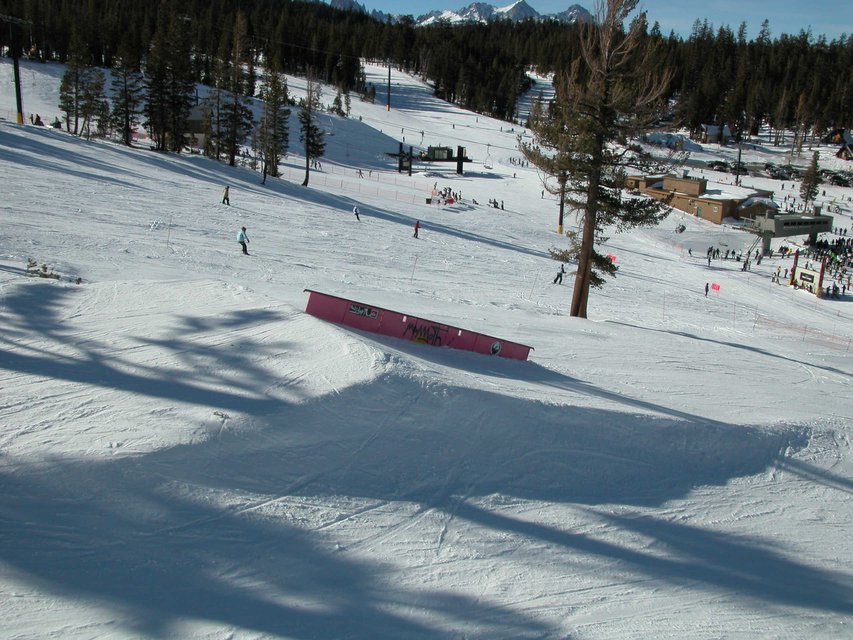 Super Pipe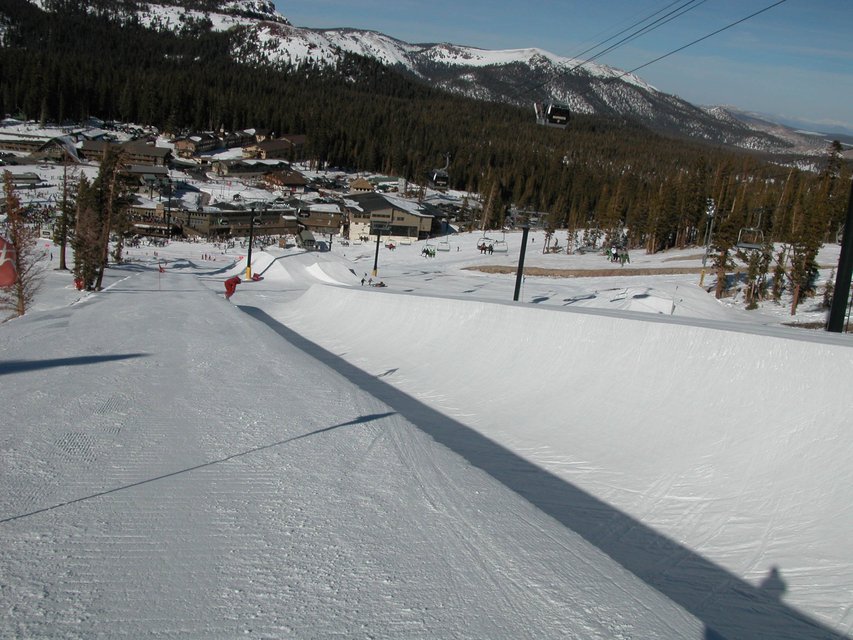 Sean Logan again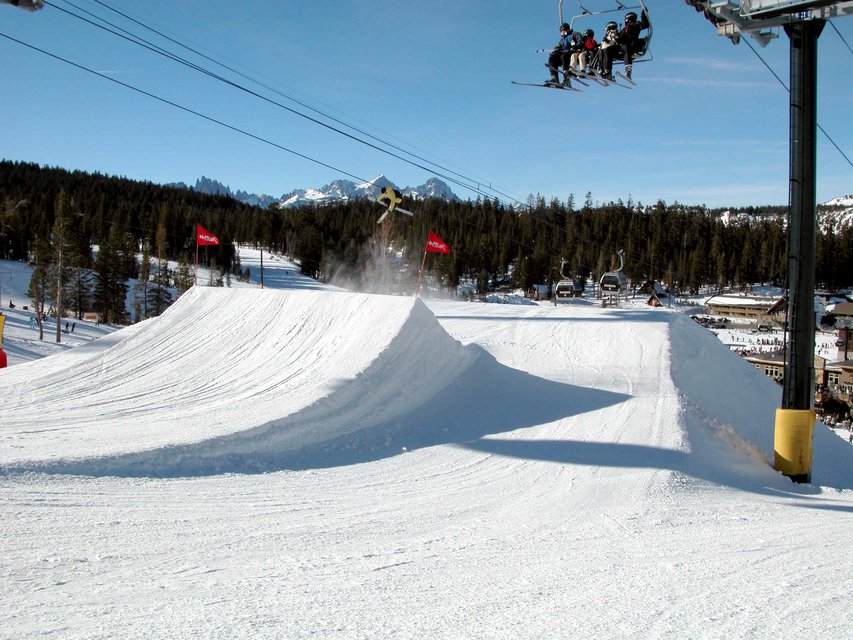 The scenery isn't too shabby either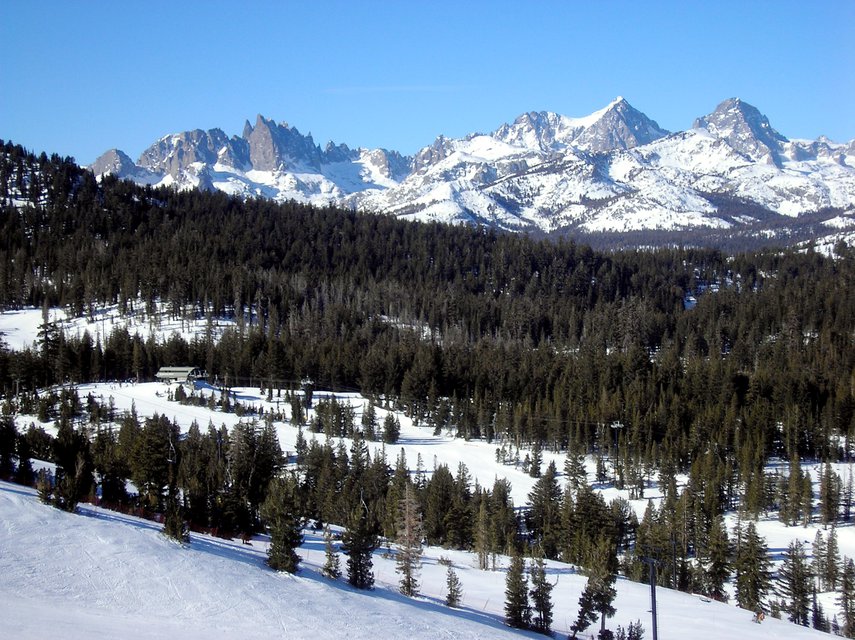 SuperPipe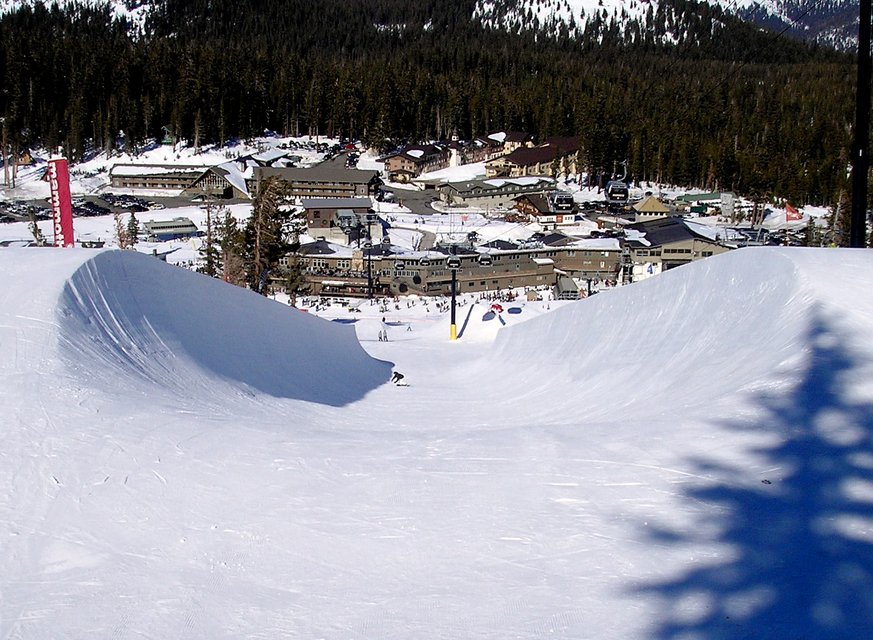 Here's the minipipe at Canyon.  10 ft walls.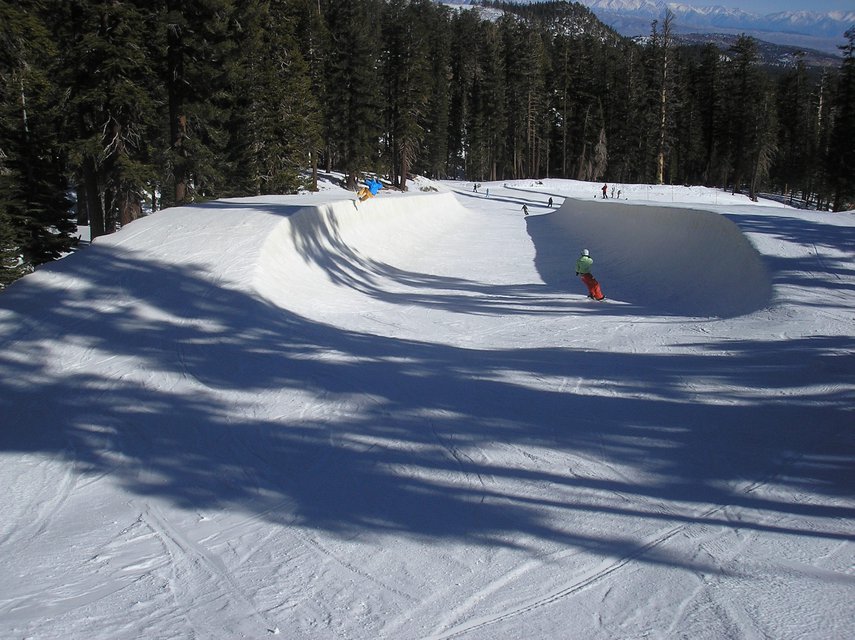 Jibs Galore
Stall Rail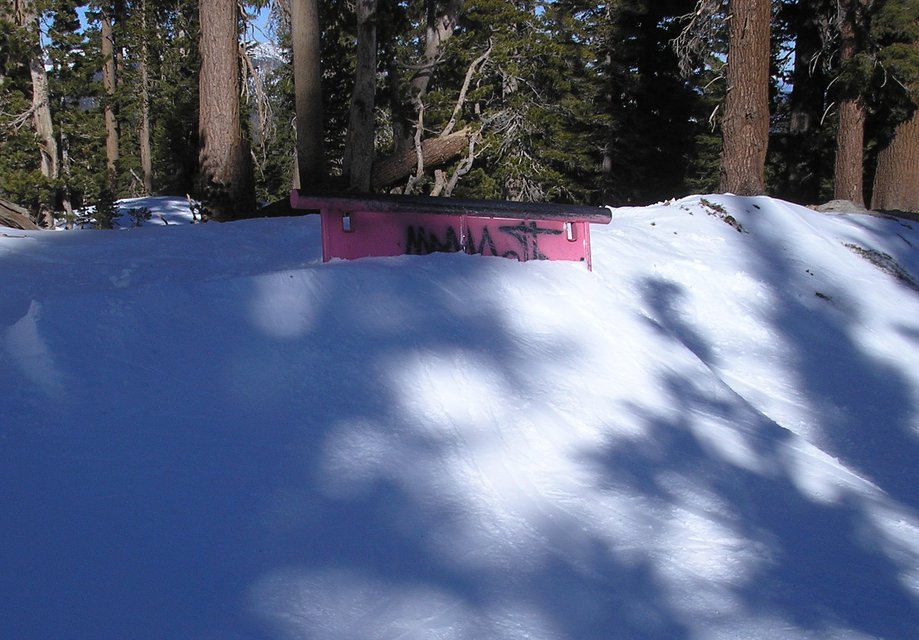 Barrel/propane tank jib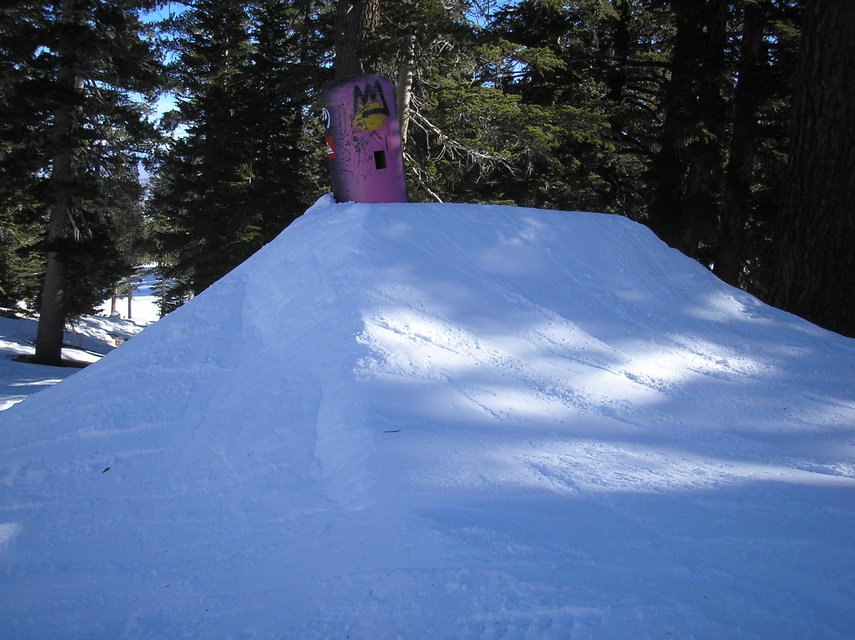 Down Rail
Big gnarly up box.  Check the video link at the end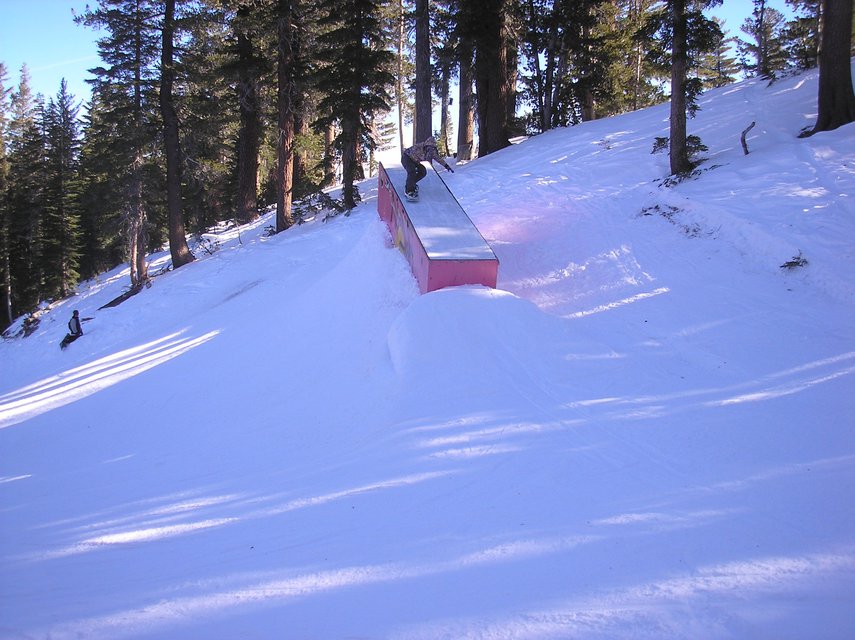 a few little flat rails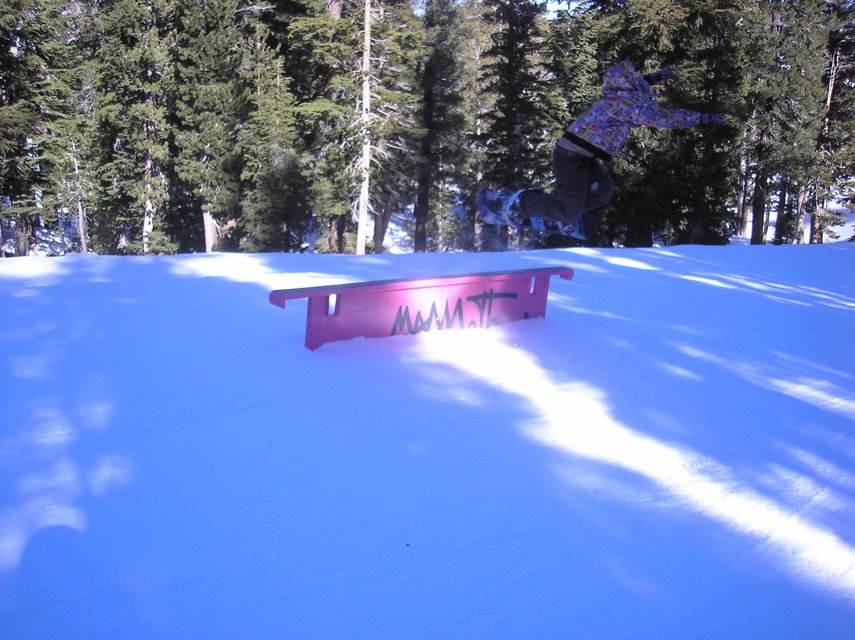 plastic barrel jibs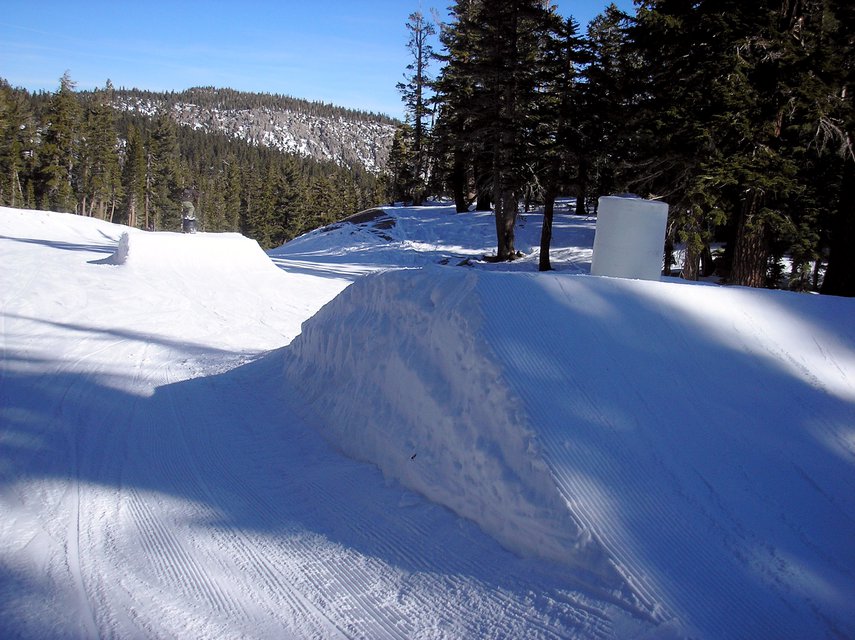 drop off rail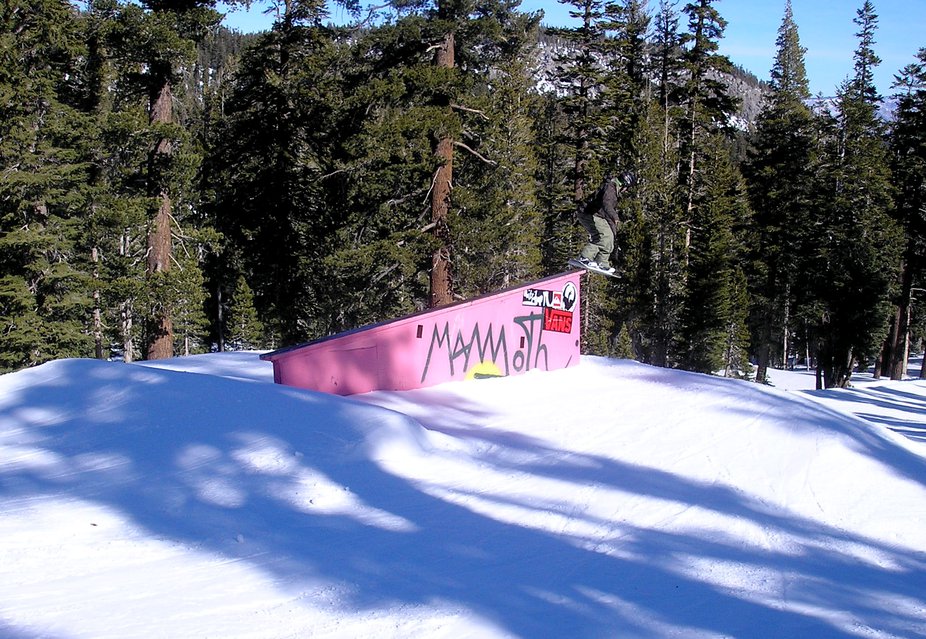 pyramid box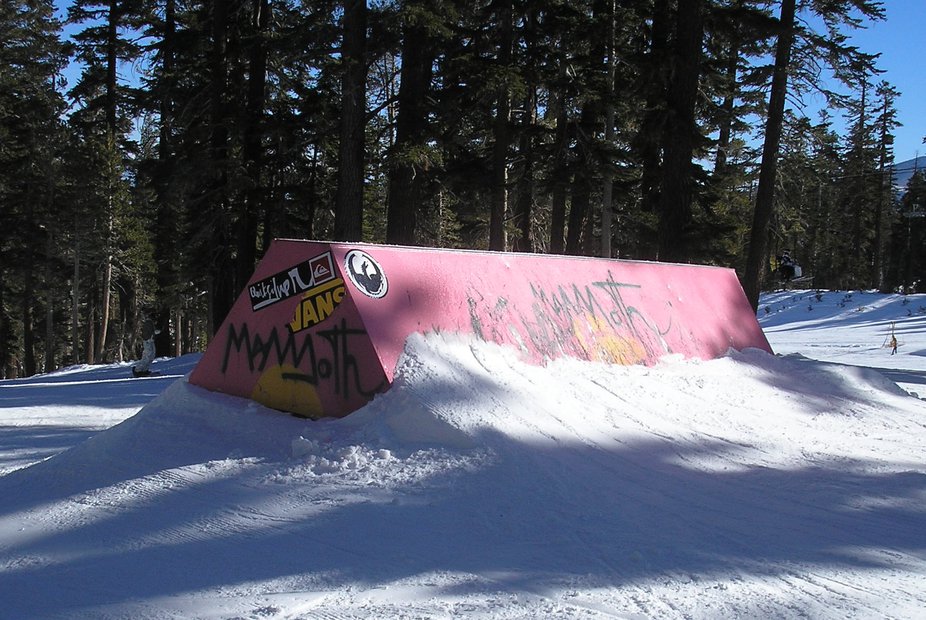 Forest Trail Park:
starts with a flat box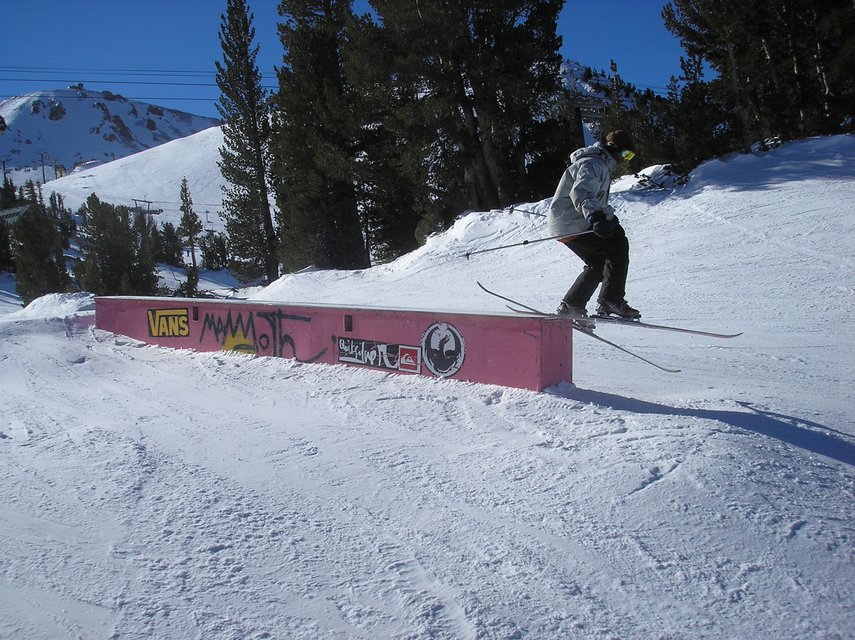 Next is a line of 3 smaller jumps.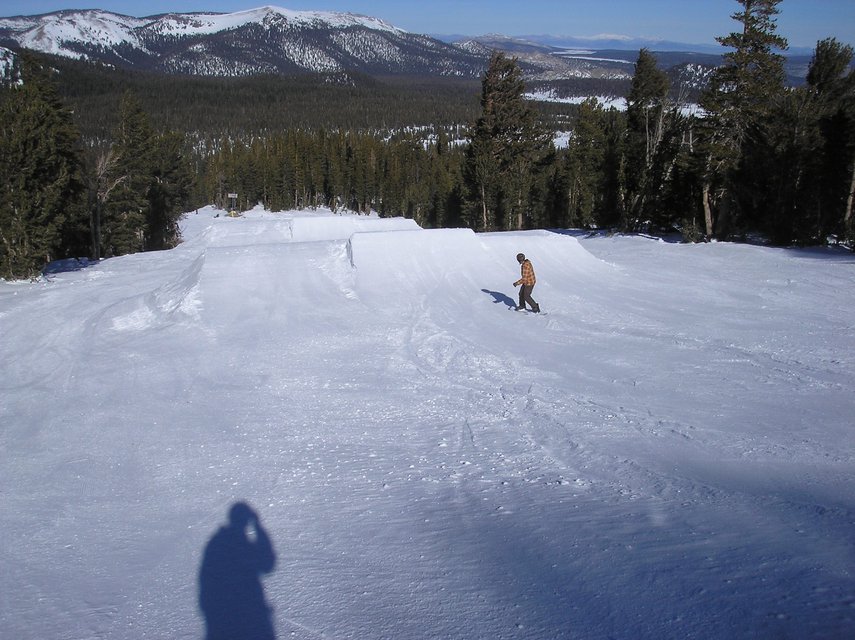 spine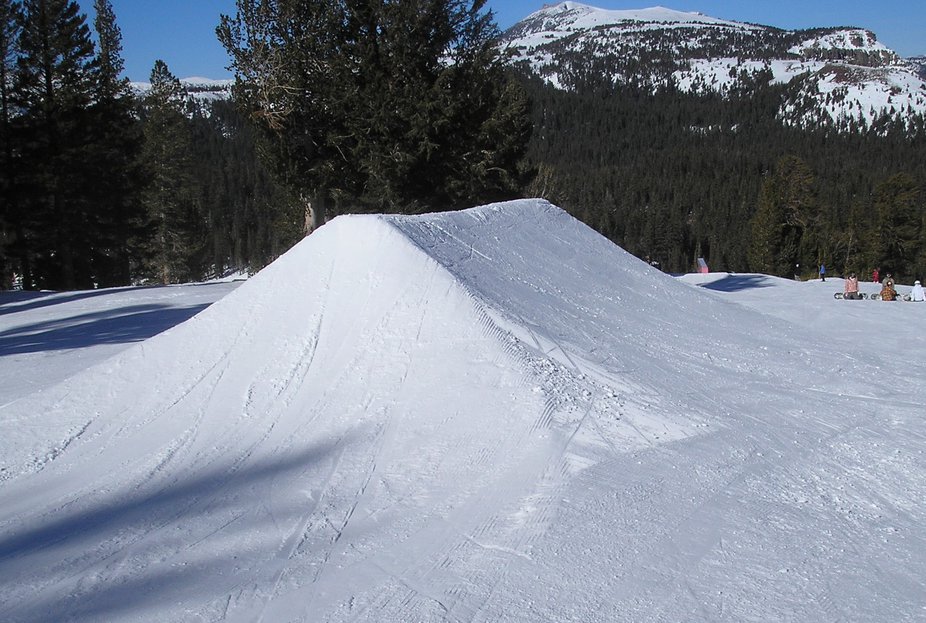 down rail
sharkfin box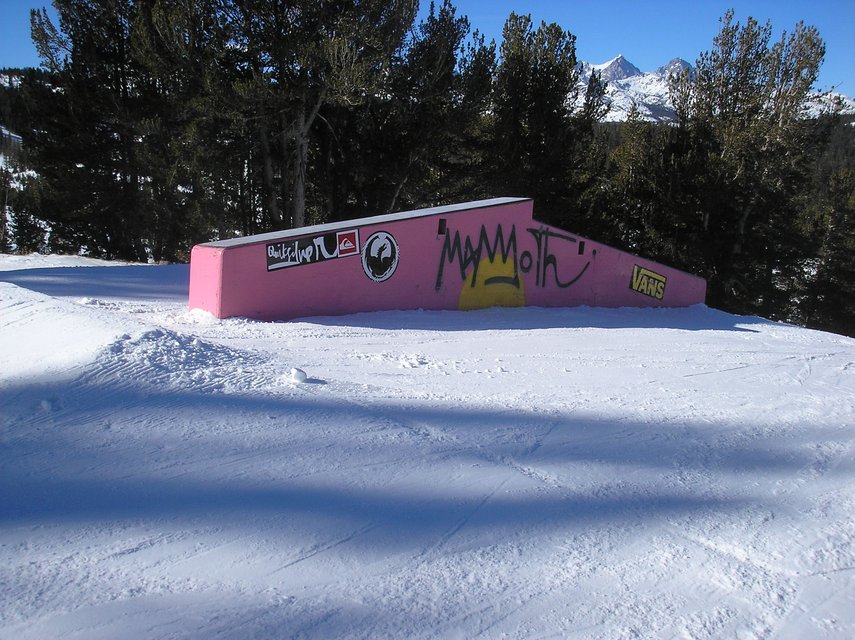 South Park:
starts with a down rail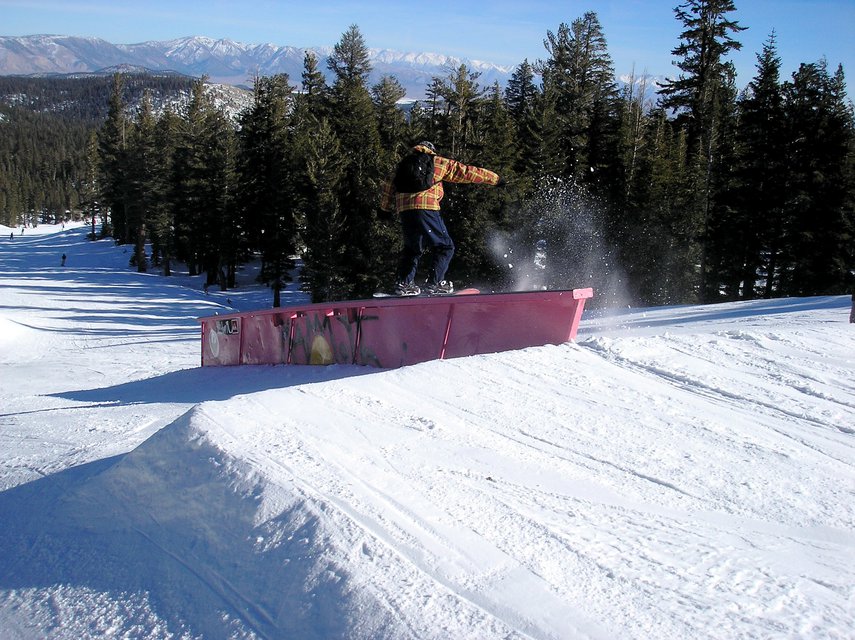 flat box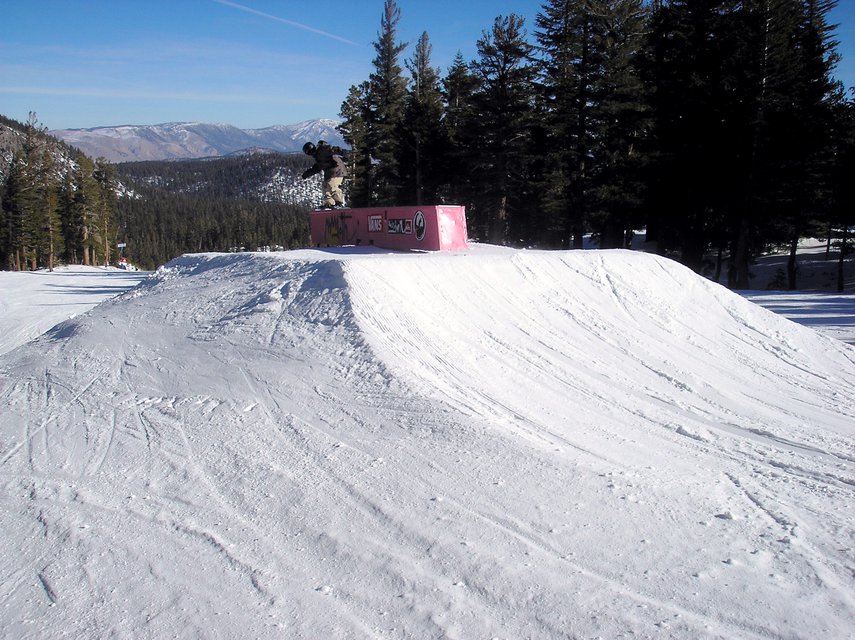 Medium sized line of 3 tables on the left, rhythm section on the right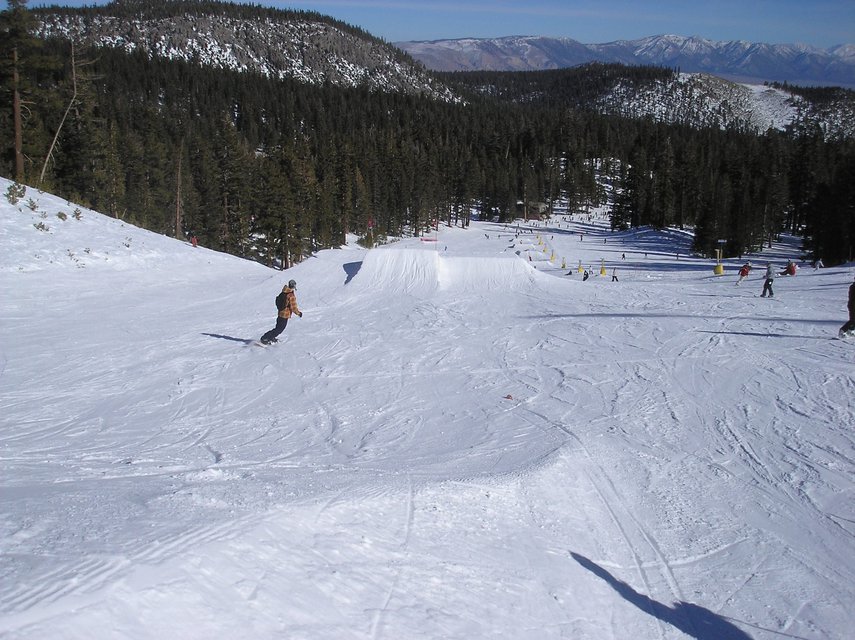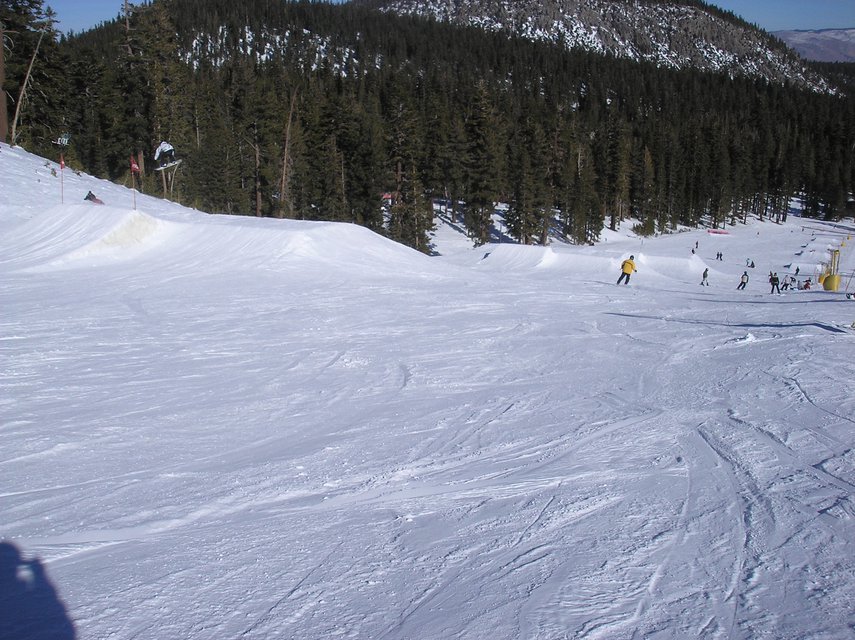 dual takeoffs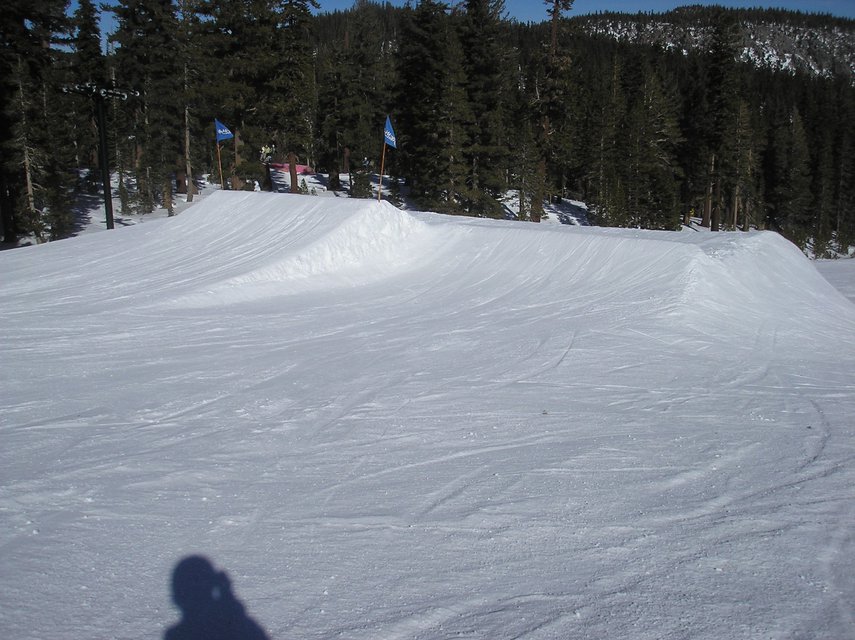 a few little boxes and stuff scattered all over.
This beast is still out there.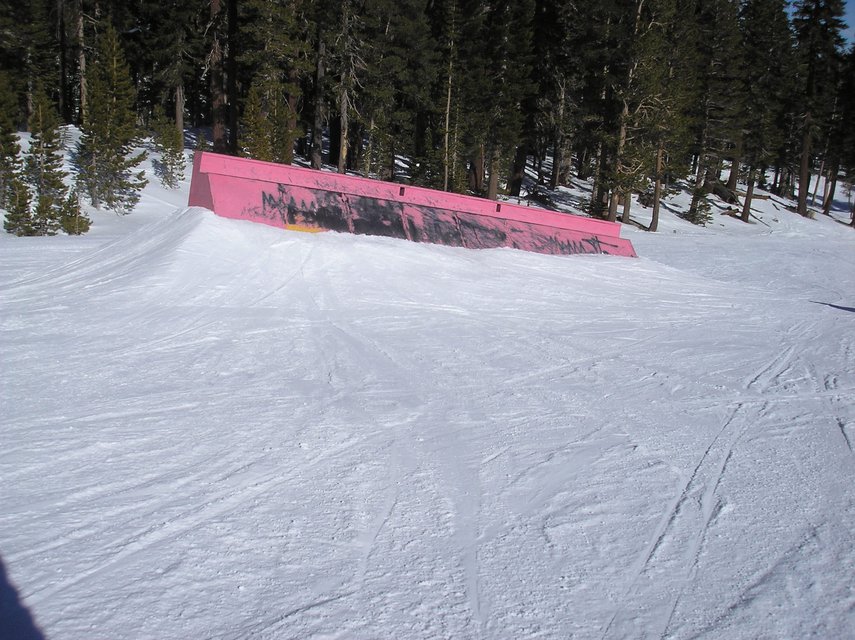 a few barrel jibs are scattered around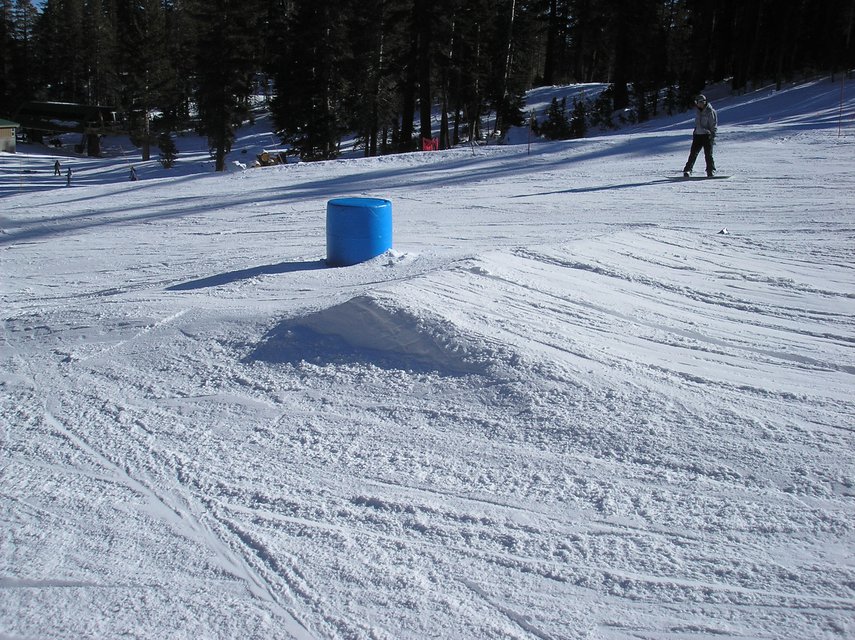 The park ends with a nice flat down.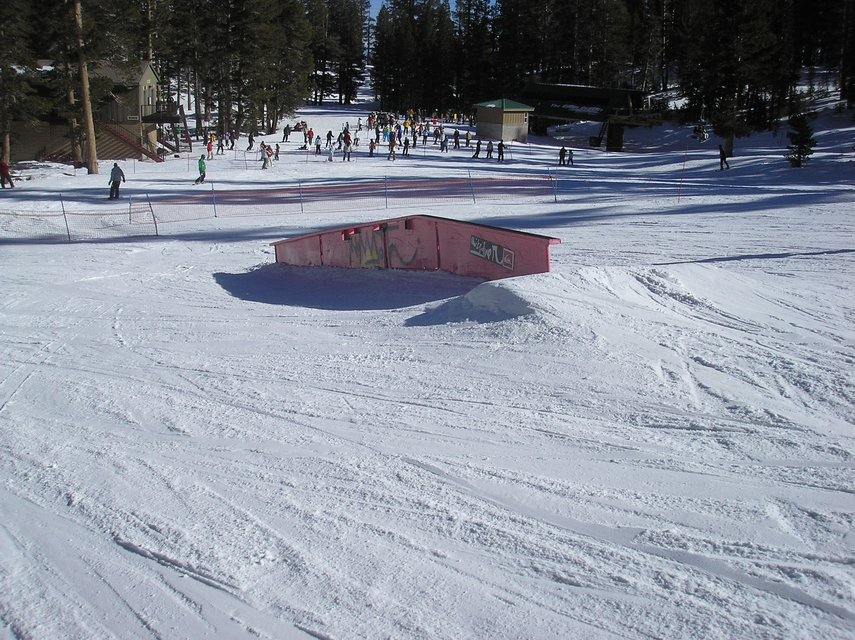 We were filming something in Jibs Galore the other day and this gem happened right in front of us. 
http://media.nscdn.com/uploads/member/videos/1198876140Skier_owned_by_box_768K_Stream.wmv
until next time,
Dan
dhansen@mammoth-mtn.com