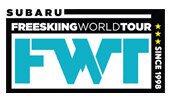 The Subaru Freeskiing World Tour Stop #2 Moves to Ski Arpa in Chile August 18-21
SALT LAKE CITY, July 28, 2011 - Following a cancellation at Valle Nevado, the Subaru Freeskiing World Tour will hold stop #2 at Ski Arpa, a cat skiing operation located in the shadow of Cerro Aconcagua, the highest peak in the Americas. The two-day competition, with 45 athletes already signed up, will take place on a backcountry venue only accessible by snowcat and touring.
"We're really excited to hold our second stop at Ski Arpa, one of the longest and most remote venues we've ever used on the Subaru Freeskiing World Tour," said Bryan Barlow, competition director. "This event will be unlike any other FWT competition in that there will be no ski lifts, no cell phones, no tracks, just core athletes ripping the greatest terrain and snow the Andes has to offer."
About The North Face Chile
The North Face, the outdoor market leader always innovating to continue to inspire its consumers to never stop exploring, meet in this championship to the international elite of freeride skiing. The brand will be represented by the outstanding athletes of the team The North Face, winner of the 2010 tour Griffin Post (USA), Jacquie Edgerly (Canada), Drew Tabke (USA) and the Chileans Cristobal "Poplar" Diaz "and his sister Soledad Diaz , which also earned podium during the date 2009. They leave their energy in the high jump cliffs to try to win the title of the Andes in this global celebration of snow sports.
About Subaru Chile
Subaru Chile is part of Indumotora Holding, Subaru's main distributor in Latin America and brand representative in Chile, Argentina and Peru. With over 30 years promoting the development of Subaru in the region, Indumotora is a solid organization that is constantly searching for excellence in service and clients' satisfaction, fostering innovation and establishing reliable and transparent relations with its stakeholders. The contribution of Indumotora Holding to the brand development at this side of the world has been consistently recognized by Fuji Heavy Industries, Subaru's manufacturer. Due to this fact, Indumotora is today, and for several years, a member of the group of the 10 strategic markets for the brand and it is the Technical Training Center for Subaru in Latin America - Subaru Academy - entity responsible for providing the Official Technical Training Program of the brand for all the countries in the Region.
About Ski Arpa
Ski Arpa is South America's only true snowcat-serviced ski resort, and it is well-known for deep powder and sweeping views of the Andes mountain range, including the Western Hemisphere's highest mountain, Mount Aconcagua, only 15 miles away. Ski Arpa is comprised entirely of backcountry terrain, and skiers choose their own line. There are two valleys: Valle El Arpa has four expansive snow bowls, with steep headwalls, chutes and wide-open runs; Valle La Honda, on the back side of Arpa Valley, is a wide-open snow bowl with approximately 3,000 acres of intermediate to expert terrain. Ski Arpa is entirely above tree line. Ski Arpa's partner company Santiago Adventures is responsible for all sales and marketing and the organization of the Subaru Freeskiing World Tour. For information and reservations contact the Ski Arpa & Santiago Adventures offices in Santiago, Chile at 562-244 2750 or in the US at 802-904-6798 http://www.skiarpa.com.
About Mountain Sports International (MSI)
Mountain Sports International is a private company, founded in 1997, to develop and produce action/adventure sports events and programming in North America. MSI owns and produces the Subaru Freeskiing World Tour, in addition to several other properties and concepts. MSI provides event management services for The North Face, Burton and Red Bull and has provided infrastructure and expertise for the NBC Gravity Games and ESPN Action Sports Projects. MSI specializes in matching clients with events for brand penetration into target demographics, developing product identification and loyalty. MSI matches brand and culture, company and credibility to create sought-after events that help to define the action sports culture. For more information, visit http://www.mtsports.com.