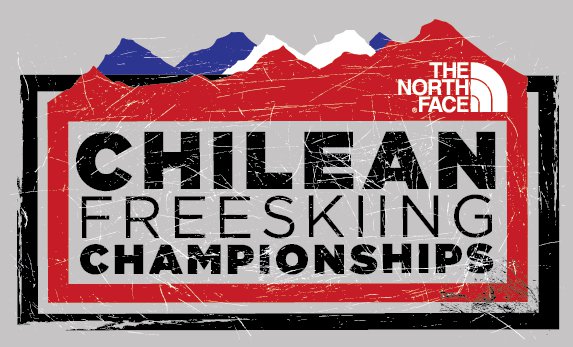 The Subaru Freeskiing World Tour Presents The North Face Chilean Freeskiing Championships August 18-21
Athlete registration will begin promptly at 11 a.m. MDT Wednesday, July 13, 2011 at http://www.freeskiingworldtour.com
SALT LAKE CITY – July 7, 2011 – Following its first stop in Las Lenas, Argentina on August 9-12, the Subaru Freeskiing World Tour will head west across the Andes to Valle Nevado, Chile on August 18-21, 2011 for The North Face Chilean Freeskiing Championships, stop two of the 15th season. Big mountain freeskiing's finest, including 2011 overall tour winners Drew Tabke and Angel Collinson, Chopo Diaz, Jess McMillan, and past tour champion Guerlain Chicherit, will compete on a rarely skied, out-of-bounds section of Valle Nevado's Tambo venue in a two-day competition.
"Valle Nevado is thrilled to host the 2012 Subaru Freeskiing World Tour in Chile," said Kristina Schreck, North American representative for Valle Nevado. "It's going to be very exciting to watch the best freeskiers in the world take on Tambo, our out-of-bounds, extreme terrain that we've specially designated as the venue for this awesome event."
The Subaru Freeskiing World Tour is the largest and longest running competitive big mountain freeskiing tour in the history of the sport, featuring athletes from all over the world and more than $110,000 in prize money. In 2012, Mountain Sports International will webcast select FWT stops live at http://www.freeskiingworldtour.com, and will again be producing their "Big Mountain Series," which airs in the Northwest on Comcast Sportsnet. For more information, visit http://www.freeskiingworldtour.com or http://www.facebook.com/freeskiingworldtour.
About Valle Nevado
Valle Nevado Ski Resort is located nearly 10,000 feet high in the Andes Mountains, just 1.5 hours from Santiago's airport (37 miles), offering quick and easy access for international travelers. The resort, established in 1988, offers its guests access to the largest skiable domain in South America and world-class heli-skiing deep in the Andes, for a total of more than 2,000 acres of terrain. Taken in conjunction with access to two neighboring local resorts, visitors can ski or ride nearly 7,000 acres. What sets Valle Nevado apart from US and European resorts is the tremendous amount of terrain but just 1/3 the crowds. Powder can last for days and there is rarely a lift line. This, taken in conjunction with a relaxed and sociable Latin American atmosphere, is the hallmark of a Valle Nevado ski experience. The 2011 season runs from June 10 to Oct. 7, giving northern hemisphere residents the chance to ski during the "summer vacation," and take the kids along. For more information, visit http://www.vallenevado.com.
About The North Face Chile
The North Face, the outdoor market leader always innovating to continue to inspire its consumers to never stop exploring, meet in this championship to the international elite of freeride skiing. The brand will be represented by the outstanding athletes of the team The North Face, winner of the 2010 tour Griffin Post (USA), Jacquie Edgerly (Canada), Drew Tabke (USA) and the Chileans Cristóbal "Poplar" Diaz "and his sister Soledad Diaz , which also earned podium during the date 2009. They leave their energy in the high jump cliffs to try to win the title of the Andes in this global celebration of snow sports.
About Subaru Chile
Subaru Chile is part of Indumotora Holding, Subaru´s main distributor in Latin America and brand representative in Chile, Argentina and Peru. With over 30 years promoting the development of Subaru in the region, Indumotora is a solid organization that is constantly searching for excellence in service and clients´ satisfaction, fostering innovation and establishing reliable and transparent relations with its stakeholders. The contribution of Indumotora Holding to the brand development at this side of the world has been consistently recognized by Fuji Heavy Industries, Subaru's manufacturer. Due to this fact, Indumotora is today, and for several years, a member of the group of the 10 strategic markets for the brand and it is the Technical Training Center for Subaru in Latin America - Subaru Academy - entity responsible for providing the Official Technical Training Program of the brand for all the countries in the Region.
About Mountain Sports International (MSI)
Mountain Sports International is a private company, founded in 1997, to develop and produce action/adventure sports events and programming in North America. MSI owns and produces the Subaru Freeskiing World Tour, in addition to several other properties and concepts. MSI provides event management services for The North Face, Burton and Red Bull and has provided infrastructure and expertise for the NBC Gravity Games and ESPN Action Sports Projects. MSI specializes in matching clients with events for brand penetration into target demographics, developing product identification and loyalty. MSI matches brand and culture, company and credibility to create sought-after events that help to define the action sports culture. For more information, visit http://www.mtsports.com.