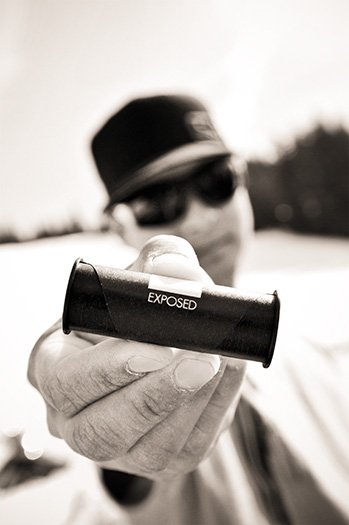 Nine days into my spring terrain park shoot season I'm finally updating my blog. I started my spring shoot season out at home at The Canyons Resort in Park City, Utah which is where I used to work in marketing before I moved on to photography as my full-time job. It was super sick to have big park features finally at my old stomping grounds, especially since my bros Andy Marston and John Hall (ex terrain park crew there) were the cat drivers that built most of the features.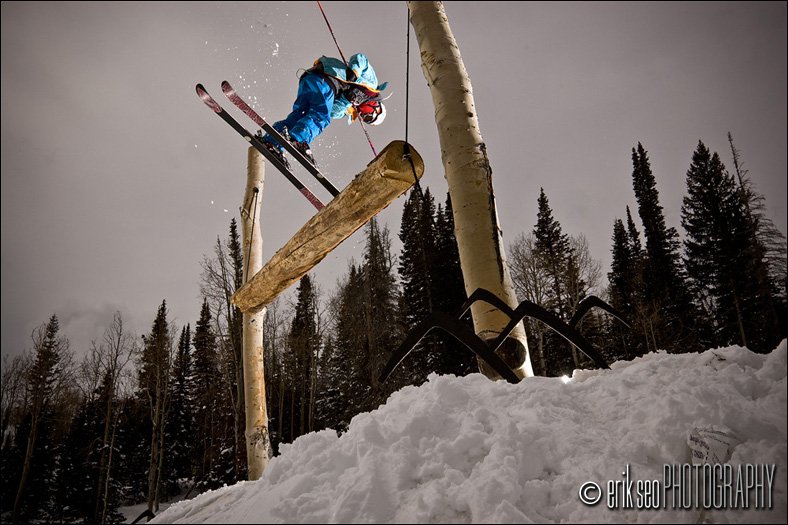 Rage Films had piggy-backed this shoot after the Snowboarder Magazine Super Sessions and we had 3 days on the features that were there. It was definately a collection of pretty unique terrain park features, however we had didn't luck out like the Snowboarder Magazine crew and had a bit of bad weather so we pretty well focused on 2 features, the log swing and the hip jump with the pine tree growing out of the deck! The crew was comprised of Kyler Cooley, Dylan Natale, Ian Cosco, Giray Dadali, John Symms, Tim Russell, Craig Coker, Angeli Vanlaanen and Macrae Williams.
Once the Rage shoot was finished with I got to head out the next day for an epic 16 hour drive to Seattle to go see my brother who was on leave for a bit from his tour in Iraq. The drive was pretty rough, was pretty tired and had to drive through 50 miles of black ice in the Blue Mountains of Oregon. I thank the Oregon Department of Transportation for doing nothing as usual to keep their roads in order as a simple layer of sand would have made the drive much faster.
So, 12 hours after arriving in Seattle, I packed the car back up and hit the road to Mt. Hood Ski Bowl in Goverment Camp, Oregon to hit stop number 2 in my Spring park shoot season with Poor Boyz Productions. The PBP crew was comprised of Matt Walker, Alexi Godbout, Nick Martini, Kaya Turski, Andrew Hathaway, Ben Moxham the Brit - Leigh Powis, along with Fimers Pete Alport, Jeff Thomas, Ross (sorry I can't remember your last name), T-Rob (the intern) along with photographer Matt Stouble and myself.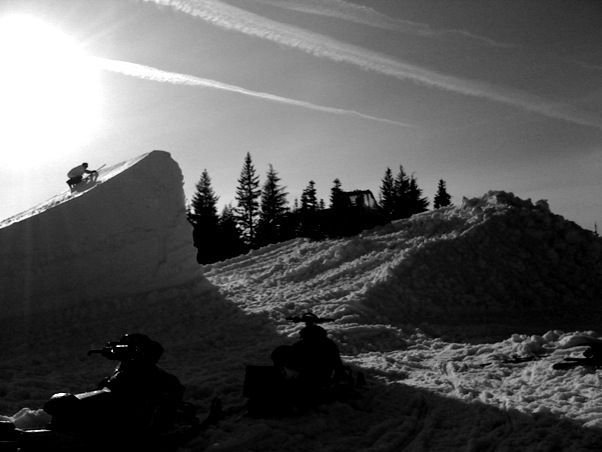 The weather had still not left on day one of the shoot as we shot our first rail feature with a total of 10 minutes of sun breaks so the first day went down in the clouds. Day 2 brought us the sun that was supposed to go away, however we lucked out and at the end of the day after 2 different jib features the clouds had still not rolled in. We dodged a bullet for day 2. Day 3 brough us good old Pacific Northwest drizzle, rain and fog and a well needed off day for myself. I got to finally catch up on some editing and had a break from the long days. Day 4 was supposed to be the first jump day, however a mechanical problem with the snow cat pushed back the jump building an extra day and most of the day was spent chilling on the lodge deck relaxing and taking a few lifestyle shots here and there. I'm looking forward to tomorrow as it's the first day on the jump and its coming together real well. It's big, with a big landing, the skiers are stoked. Here's to day 5 and the next 4 days of sun forecasted!