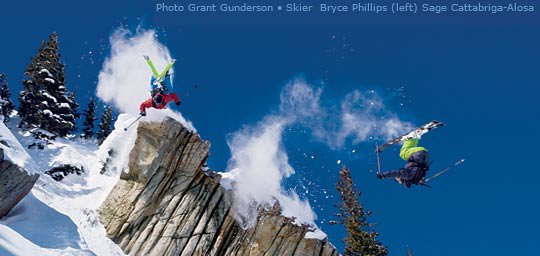 Mt. Baker, WA - As the days get shorter from Killington to Ketchum, The Ski Journal's latest edition is shipping just in time. With #2.3 featuring heli-accessed pow missions off coastal Greenland; TGR film star Lynsey Dyer playing "The Manifest Game," Patagonia's Volcan Lanin jutting from the mist; classic corn turns down The Big Island's Mauna Kea—and two of British Columbia's particularly talented and hellbent film-makers, the Heath brothers from Nelson, The Ski Journal continues to provide coffee table content beyond the clutter of advertising and gear reviews.
Also included is a cutting-edge Gallerie featuring the urban works of rising-star shooter Erik Seo. Handrails, batting cages, abandoned hotels—nothing is safe. We also take a fond look back at American ski legend brand Hexcel and the honeycomb revolution circa 1975. Ski technology in the "me decade" was largely driven by a man named Hub Zemke, who had a thing for pre-preg and hexagons.
Buck Hill, Minnesota, previously only immortalized by an old Replacements song, gets the TSKJ treatment with a personal memoir by Majka Burhardt about skiing with her father, a cold war era Polish immigrant: An ode to bad pants, love and pickled herring. Thus begins The Ski Journal issue #2.3, our much-ancitipated follow-up that gets fall going like a hit from an Ohio State lineman, falling leaves and (hard) apple cider.
Like previous issues (which are now collector's items), TSKJ #2.3 spans decades and continents, languages and hair styles.
From Blackcomb to Buck Hill, the stoke meter is rising. Make The Ski Journal an essential part of your winter habit.
For more information or to subscribe, visit: http://www.theskijournal.com.
Subscribe
Subscribe and join The Ski Journal family.
Give the gift that gives year round.
Everybody loves a gift subscription.