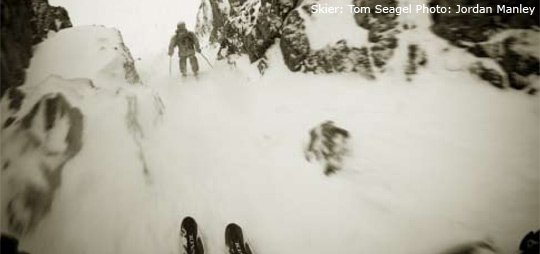 Take five of the top ski photographers on the planet. Provide premium paper and a pulpit for them to wax poetically about their craft. Then kick back and let the incredible images do the talking, a proverbial thousand words at a time.
Introducing issue #3.1, The Ski Journal's first ever Photobook. It's a ski magazine unlike any you've ever seen.
With a diverse and talented crew ranging from Jordan Manley's creative take on ski mountaineering to Swedish standout Mattias Fredriksson and legendary lensman Scott Markewitz, Issue #3.1 is stuffed with iconic images from across the globe; no filler necessary. Also featuring Ryan Creary's affection for storm days and Re Wikstrom's depictions of her talented all-female crew, the Photobook connects with the culture of skiing worldwide. From Japanese storm days to alpine tours in the Washington Cascades and Scandinavian super-booters, it is TSKJ #3.1: our first ever Photobook, available in regular softbound cover and a very limited-edition hardbound format.
See You on the Mountain.
For more information or to subscribe, visit: http://www.theskijournal.com.
Subscribe
Subscribe and join The Ski Journal family.
Give the gift that gives year round.
Everybody loves a gift subscription.